With the invention of new types of materials and technology, more and more online mattress manufacturers are offering bed-in-a-box mattresses that you can shop for online without ever having to visit a store. However, with all the new options out there, buying a mattress online can be a daunting experience. When you start looking, you'll inevitably face numerous questions about what makes a mattress right for you. Do you want an extra firm mattress or a soft mattress? What's the best shipping mattress? How does mattress shipping work and what does mattress in a box really mean?
It's a lot to consider but buying a mattress shouldn't make you lose sleep! This buying guide will help you think through everything you need to consider when buying a bed-in-a-box mattress online, so you can rest easy and sleep great.
What is a Bed-in-a-Box Mattress?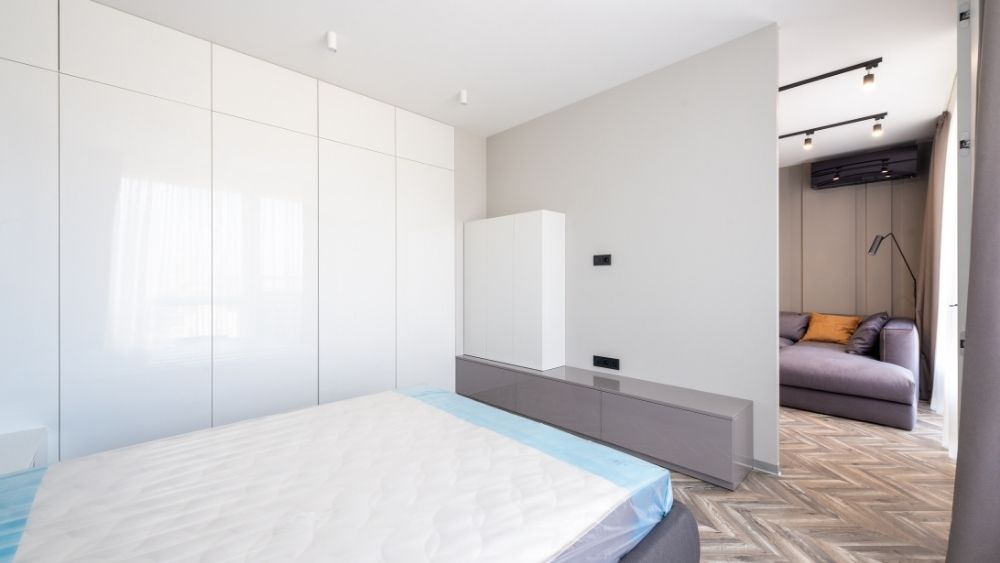 A bed-in-a-box mattress is really just like a regular mattress with one small difference: it's compressed in an air-sealed bag and rolled tight before shipping. This process means it can fit into a box that's about the size of a mini-fridge for shipping. Neat, right? Bed-in-a-box mattresses are increasingly becoming the most popular type of mattress for online mattress purchasing.
Bed-in-a-box mattresses come in all standard mattress sizes and in a variety of materials. Foam mattresses are probably the most common boxed mattress, but they can also come in latex foam and hybrid mattress options.
Benefits of Buying a Bed-in-a-Box Mattress Online
Online shopping for any kind of product has obvious benefits— you can do it in your pajamas, for one!— but online mattress shopping can be especially beneficial. Here's just a couple of reasons why buying a bed-in-a-box mattress online can cut the hassle and help you get the perfect mattress for you.
Convenience – Because your mattress is compressed into a small box, when it arrives to your home it's easy to move to wherever you need it.
Easy Assembly – When you're ready to set up your new mattress, it's as easy as taking it out of the box and placing it on your bed.
Best shipping – Because bed-in-a-box mattresses can be compressed into a box, they're often the best shipping mattresses on the market.
Variety – Bed-in-a-box mattresses come in a variety of materials for all sleepers. We'll talk about how to pick the right mattress for you below.
Factors to Consider When Buying a Mattress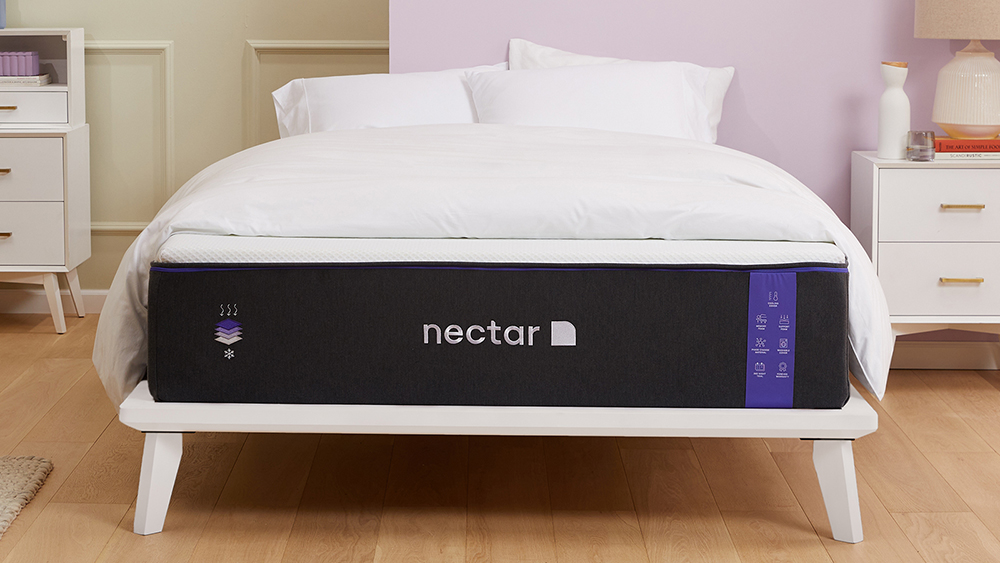 You spend almost every day of the year with your mattress so you should find one that is most aligned with you and your needs. Before buying, consider the following factors and you're certain to find the perfect mattress for you!
Firmness
Mattress firmness is probably the most important factor in assessing if a mattress is right for you. Every mattress has a firmness number from 1-10, with 1 being the absolute softest and 10 being the absolute firmest. The average sleeper's general preferences falls somewhere between 4-7 on that scale.
If you know you like to really sink into a mattress, you'll be looking for a mattress with a lower firmness level. If you like a lot of support when you sleep, you'll want a mattress with a higher firmness level.
Sleeping Position
Do you tend to sleep on your back when you sleep are you a side sleeper? Or, are you one of those people that likes to sleep on their stomach? What position you lay down in at night has a huge impact on your sleep and what mattress will feel most comfortable. Back sleepers tend to do better with lots of support. Side sleepers need a little bit more sink and contouring in their mattress. To make sure their hips get support and shoulders stay aligned, stomach sleepers should also stick to a slightly firmer mattress.
Temperature
If you tend to run hot when you sleep, you should be on the lookout for a mattress that is highly breathable and offers cooling capability. Or, you might also want to add a mattress topper or cooling pillow to your cart. These add-ons include special technical fabrics which draw heat away from your body.
Material
Bed-in-a-box mattresses come in a variety of materials. They can be memory foam, latex, or hybrid varieties. If you want a mattress made of organic materials, those are out there too!
Price & Budget
Bed-in-a-box mattresses are available at a range of price points— from budget to luxury. When shopping online for bed-in-a-box mattresses keep in mind your desired price point and be on the lookout for sales. There's some good deals out there.
Your Life
It's important to consider how your mattress will get used. If you're sharing the bed with a co-sleeper, do you need a mattress with isolation control? If a furry friend shares the bed with you, that's something to keep in mind as well… paws and waterbeds don't often mix.
Best Beds for Every Sleeper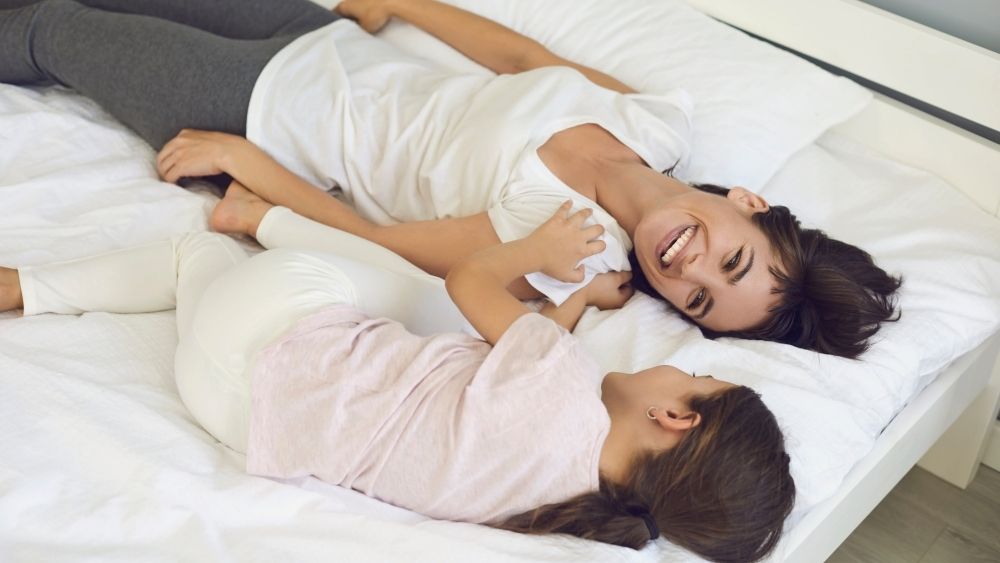 Side Sleepers
To take pressure off their hips and knees, side sleepers tend to do well with a mattress that will conform and contour to their bodies. Sofer mattresses, something between 4 and 6 on the firmness scale, are generally a good bet.
The Nectar Premier is a great choice for side sleepers. This all foam mattress offers lots of pressure relief and contouring comfort. You can really sink into it but it's still got great support and is topped with Gel Memory Foam that offers a temperature regulating layer that draws heat from the body.
Back Sleepers
Back sleepers tend to need more support to help lift and support the spine. A mattress that is too soft will cause shoulders and hips to misalign, so a back sleeper should opt for a mattress that is between 5.5 and 7 on the firmness scale.
We recommend the Casper Wave Hybrid for back sleepers that want the perfect level of support and just a bit of sink. With strategically placed gel pods under the waist and lower back, the Casper Wave Hybrid supports the spine in just the right way for maximum alignment.
Hot Sleepers:
Getting the right temperature is essential to a good night's sleep, and there's nothing worse than waking up because you're too hot. For sleepers that tend to run hot this is a common woe, but with the right mattress it doesn't need to be.
For sleepers struggling with heat at night, the Purple Hybrid Premiere 4 is a breath of cool air that we highly recommend. With over 1,400 air channels built into the the Purple Hybrid Premiere's temperature-neutral grid and breathable foams used in the base, this mattress is perfect for those among us who run hot.
What to Expect When Your Bed-in-a-Box Mattress Arrives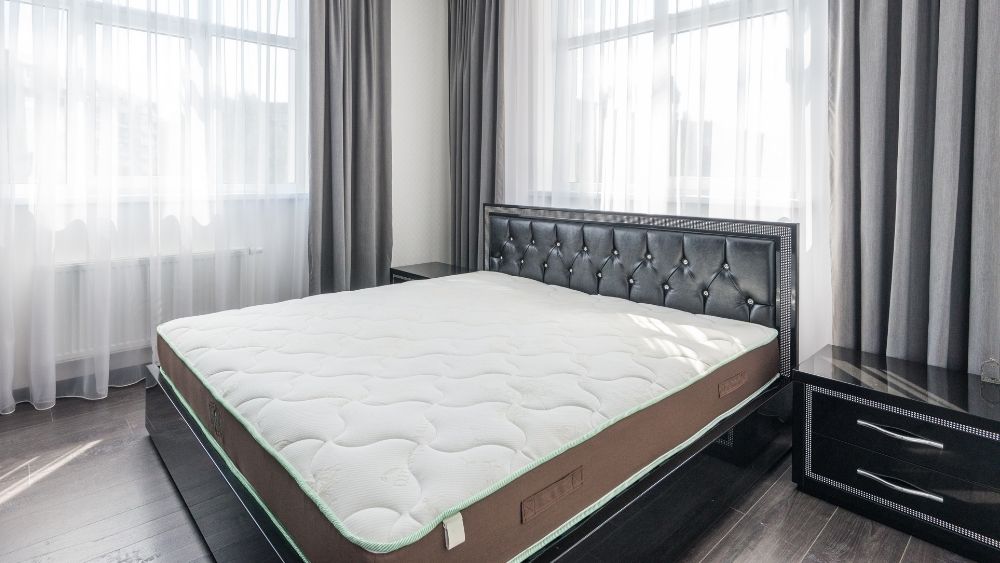 Once you've received your bed-in-a-box mattress there are a few simple steps to make sure your new purchase is the best for an amazing night's sleep.
Unbox your mattress in the room where you're planning on putting it. Do it with a buddy! High quality premium foams can get heavy.
It's best practice not to sleep on your mattress right away. Because it's been vacuum sealed to ship, it takes time for all bed-in-a-box mattresses to fluff up to their true size and firmness. For instance, a Purple mattress expands after 24-48 hours.
Sometimes bed-in-a-box mattresses can arrive with a slight odor from the facilities where they're packaged. Don't worry, leave your mattress in a well-ventilated room and this should clear up in no more than a few days.
Put your favorite bedding on it, and enjoy a truly fabulous night sleep!
Rest Easy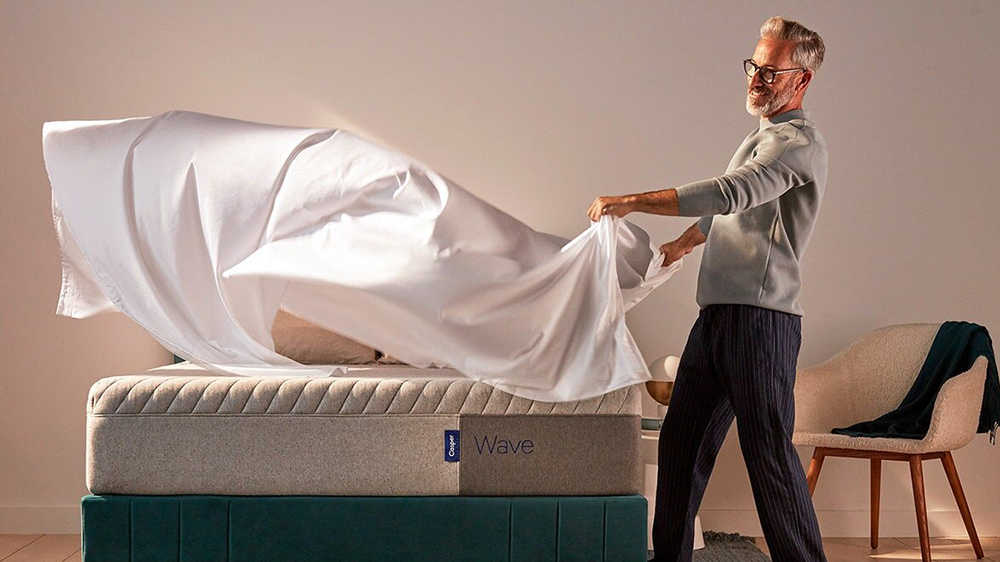 Ultimately, the right bed-in-a-box mattress is a going to be different for every sleeper. But, with all the options out there you're sure to find the mattress that will make laying down every night to sleep a total dream.