Memory foam mattresses offer a lot of benefits. If you live in a small space, or if your bedroom access is limited, a memory foam mattress can be easier to move around tight corners. A memory foam mattress doesn't need a box spring, so you can enjoy a lower profile bed if that suits your size and decor. However, the best bed frame for memory foam mattress will need to offer both support and airflow to keep your mattress cool and comfortable.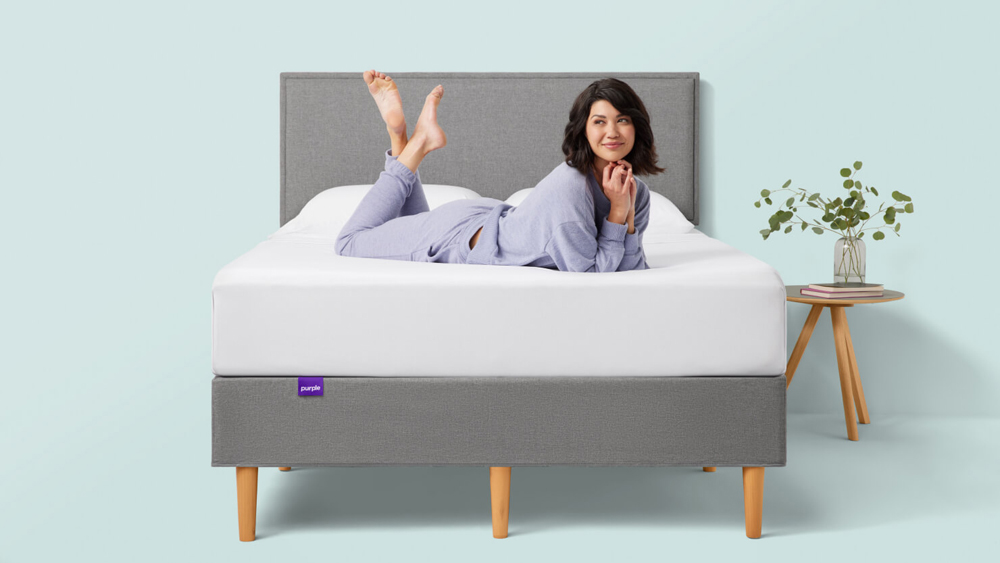 Why Buy a special bed frame for foam mattress?
Ease of Use
Your memory foam mattress bed frame can serve many purposes, and one of them is portability. With the right frame, you can easily transport your bed and sleep in the same comfort no matter the size or location of you new home.
Affordability
While a traditional bed frame can get quite pricey, many memory foam frames are both portable and affordable. If you need more storage space under the bed, you can also find taller frames that come with drawers or have room for bins.
Durability
Many memory foam bed frames are simple metal structures with open members for a minimalist look. You can also find them covered in easy to clean fabrics that match most any decor.
Decor
The memory foam mattress is square and blocky when standing empty. You can soften this with blankets, or you can enjoy it and pair it with a square, blocky bed frame. The softness and comfort of your memory foam mattress can be a nice contrast!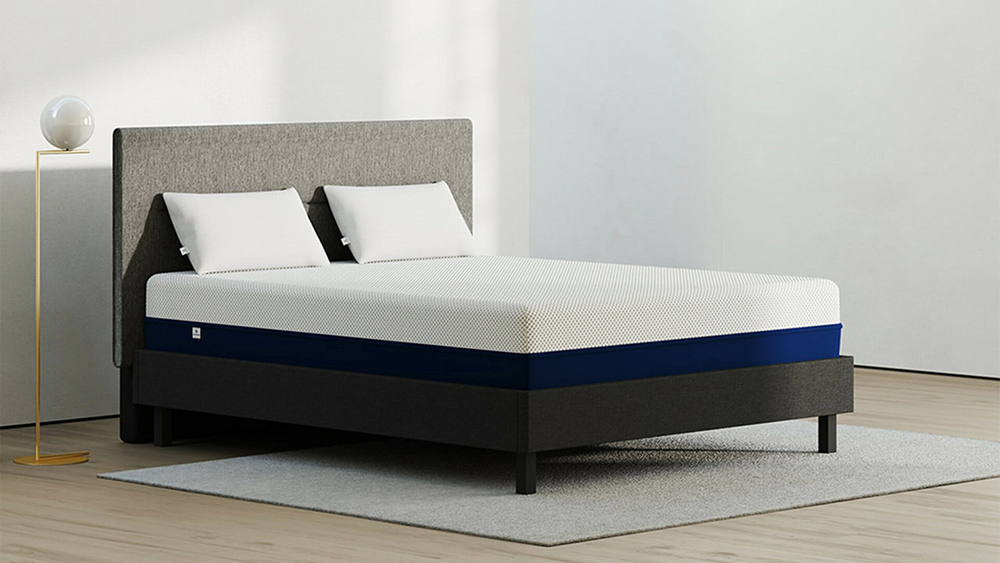 7 Best Bed Frames For Memory Foam Mattress Reviews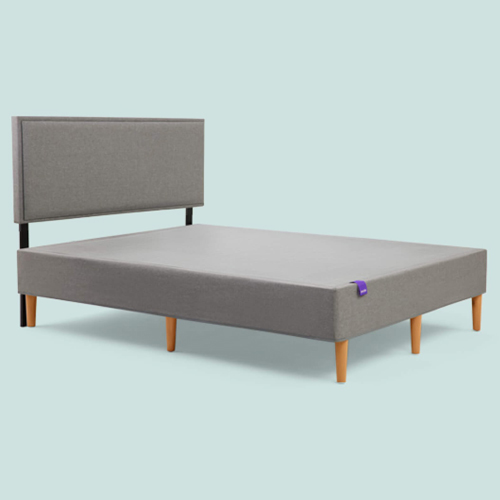 The Purple Bed Frame is is designed for an easy setup and built to support the Purple Mattress. If you are at all concerned about the DIY construction process of assembling your memory foam mattress frame, the "how-to" video on this frame setup will relieve your worries. This frame is delivered folded accordion style rather than disassembled. Set it in the middle of where you want to put your bed, then unfold the frame to expand into the spot. Once the frame is opened up and squared up, you can add the Purple honeycomb slats designed to allow for plenty of airflow through your Purple mattress.
Pros
Easy to put together and no tools necessary
Headboard is height adjustable, soft, and comfy
Frame cover can easily be removed and washed
Cons
If you want a minimalist look the mid-century round legs may not suit
This mattress frame really won't work without the cover; the metal frame will just collect dust in the crannies
Some find that this bed gets squeaky over time
Purple Bed Frame
No assembly! You can simply unfold this frame, add the slats, cover the box and add the headboard if you choose. The cover and the headboard are a lovely gray tone that will suit many decors.
The Purple mattress slats will help you avoid the biggest fret of memory foam use: Overheating.
The headboard can be easily added or left off and will be a nice place to lean and read or work.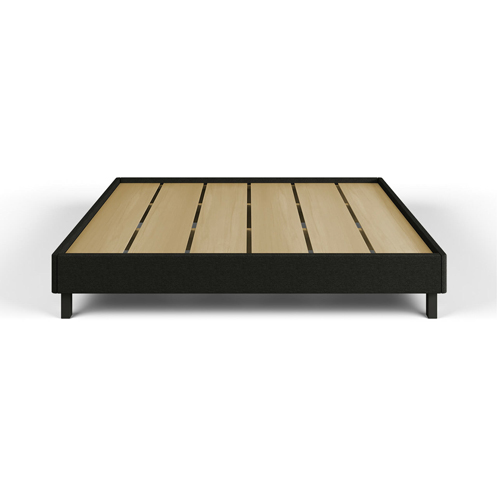 If you already have a mattress you love, you can put it on top of your Amerisleep Platform Bed Frame. This platform bed features multiple thin slats with smaller gaps between to prevent sag and can support either a foam or an innerspring mattress. If you're tired of the extra height of a box spring, this platform bed can bring your bed height back down to manageable levels. The frame is a flat black with square legs, making it ideal for a minimalist decor. You can also add a headboard for a bit of softness and comfort. The Amerisleep platform construction and design means that you can put this together with no tools and get plenty of support in the middle to prevent sags, squeaks and other hazards to quality sleep.
Pros
This bed frame is very stable
You can skip the box spring if you prefer a lower profile
The flat black finish goes with everything
Cons
There isn't much clearance under this bed and the center supports will limit storage
Flat black, over time, may look dusty
This frame forms a rim around the mattress which may be uncomfortable on the back of the legs when you get up in the morning
Amerisleep Platform Bed Frame
No assembly! You can simply unfold this frame, add the slats, cover the box and add the headboard if you choose. The cover and the headboard are a lovely gray tone that will suit many decors.
The Purple mattress slats will help you avoid the biggest fret of memory foam use: Overheating.
The headboard can be easily added or left off and will be a nice place to lean and read or work.
If your space is small and you need storage room, or if you love an open construction look, the LINENSPA Contemporary Platform Bed Frame is ideally suited! This all metal frame will support your existing foam mattress or an innerspring mattress with no need for a box spring. The slats are quite narrow but closely spaced. You will need a screwdriver and some help to line this up and put it together. The twin frame will support up to 250 pounds and the larger frames will tolerate up to 500 pounds. This frame offers 12 inches of clearance for storage bins, crates and bags. For those who move often, the queen size frame only weighs 36 pounds, making disassembly and relocation a breeze.
Pros
Extremely lightweight bedframe offers a lot of flexibility, mobility and storage
No need for a box spring or a special mattress; use what you have
Open metal frame is a lovely touch in a minimalist design
Cons
Putting this together will take a partner or a prop; there is some assembly required
No headboard included
This open frame will be a dust catcher over time
LINENSPA Contemporary Platform Bed Frame
This open metal frame has a strong center support to prevent squeaks and sags.
High weight tolerance with plenty of clearance, especially as the frame itself is so light.
The narrow slats will keep your mattress in excellent shape over time.
Fans of high tech living will find a lot to love about the Sven & Son Adjustable Bed Base Frame. This bed frame allows the sleeper to determine head height, foot height and angle options to raise or lower either end of your body. It also offers 12 inches of clearance if you want to store anything below the bed. There's a mattress retention bar to keep your mattress from sliding around as the frame is adjusted, and you can enjoy a massage whenever you want!
Pros
USB ports make it easy to keep your phone and tablets charged if you like to read or work in bed
The wireless remote makes it quite simple to change up your position, the lighting, and the intensity of your massage
You can also set presets for your favorite positions, such as reading or watching television
Cons
The queen is not available split. If you and your partner need different sleeping positions, you must get a split king
This bed is designed for a specific mattress that will flex with the frame
You may need to hire someone to assemble this frame and it isn't light
Sven & Son Adjustable Bed Base Frame
You can enjoy up to 75 degrees of head elevation and up to 45 degrees of leg lift.
Under-bed LED lighting means nighttime runs to the loo will not be in total darkness.
The adjustable legs offer plenty of design options depending on the look you want.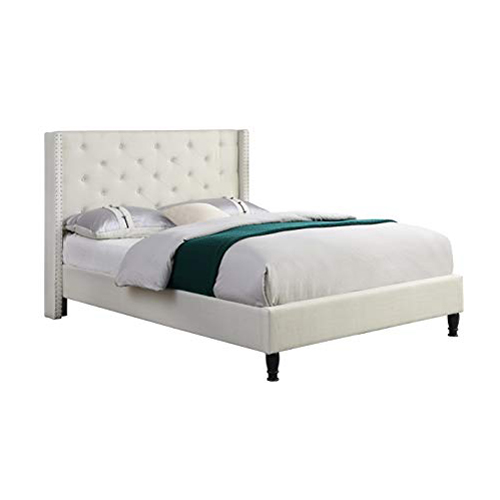 If you are done with the minimalist look and want something a bit more plush, the Home Life Premiere bed platform is an ideal choice. From the extra detailing on the round legs to the tufted headboard, this bed screams comfort at the end of a long day. It also offers a lot of flexibility; you can easily put your existing mattress on the wooden slats that make up this frame and you don't need a box spring unless you like the extra height. The slats on this platform bed frame are approximately equidistant; there's as much gap between them as there is support for your mattress. If your foam mattress is showing signs of sag, you may need to put down a layer of heavy duty foam to support it. The frame and headboard are covered in a polyester linen that can easily be spot cleaned.
Pros
Simple styling with just a bit of plushness makes this bed frame a great choice
Solid frame with no squeaks!
The gap between the top of the platform and the bottom of the headboard is minimal; any mattress will look good on this bed
Cons
This frame is quite low and there are multiple sets of cross-members. Sturdy, but if you need storage, this isn't the bed for you
The tufted headboard features tacks all down the front. If you need to clean the fabric, test the tacks to make sure they don't discolor
Gaps between the slats may be too large for softer foam mattresses
Home Life Premiere
This platform bed has old world styling with modern supports for any mattress you choose.
If you love to sit up and read or watch television, this bed is ideally suited for both sleep and relaxation.
The assembly instructions are extremely detailed; all you need is a screwdriver with a Phillips head.
If you love your current mattress but are interested in an adjustable bed base, the Classic Brands Adjustable Bed Base is a great option. This bed base will work with memory foam, gel, hybrid construction or an innerspring mattress. This metal frame is not slatted but covered with a heavy duty fabric that will support any mattress type. This frame will tolerate up to 660 pounds of evenly distributed weight as well. There's a mattress retention rail to prevent sliding as you adjust your mattress. If you have some DIY skills and a partner, it's possible to put this together with a friend. It's also high enough to allow some storage.
Pros
The bed height offers enough room for bins if needed
You can get this in a split king as well as shared settings
You don't need to hire someone to assemble
Cons
Some users have found the motors don't work once everything is assembled
No presets on the remote
Takes two people to assemble
Classic Brands Adjustable Bed Base
This frame comes with headboard brackets. If you want to keep your existing headboard and enjoy more flexibility, you can!
You can also pair this frame with your existing mattress once you get rid of the box spring
The remote offers plenty of customizations.
If you love a Captain's bed and built-in storage, the DHP Rose Linen Tufted Upholstered Platform Bed is a good addition to your home. This slatted platform bed offers old world comfort and luxury thanks to the tufted headboard. The slats themselves are 4.5 inches apart and attach to a center beam support that runs down the middle of the frame to provide extra stability. Once the drawers are installed, there's is only about 3 inches of clearance under this bed, so pets cannot access if that is a concern. The fabric covering is soft to the touch and durable; keep it vacuumed and it will stay looking sharp!
Pros
There are locking mechanisms on the drawers to keep pets and little fingers out
The slats allow for plenty of airflow and a cool night's sleep
One person can put this together
Cons
This is a big bed; you may have to pay extra to get it placed in the assembly space
The slats connect to the frame via plastic brackets; some users have found the plastic fails over time
Some users find the slats curve over time, letting the mattress sag
DHP Rose Linen Tufted Upholstered Platform Bed
Built in drawers mean easy storage options that won't mar the appearance of your bed.
Soft grey or black fabric cover means this bed will look lovely in nearly any color scheme.
The slat placement makes this platform bed frame a wonderful support for any mattress.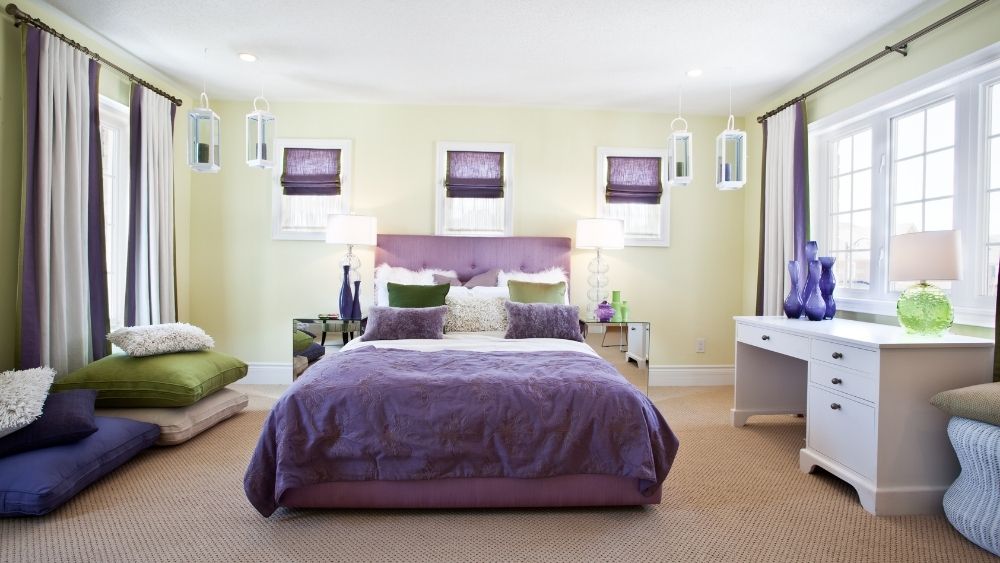 Recommended Types of Slats For Memory Foam
Follow the Instructions
If you purchase a frame and mattress from the same company, you'll obviously want to use the recommended slats. For example, the Purple frame at the top of this list uses a honeycomb slat designed to improve airflow to the bottom of the mattress, keeping the sleeper both cool and fully supported.
Wood is Recommended
As noted previously, memory foam mattresses can be quite heavy. If you have a mattress that you like, a bed frame with wooden slats on top of metal or wooden supports is best. There are memory foam frames that use a vinyl or plastic strapping. If this material is strong enough and will last, this can also work as long as the spacing is correct.
Distance Considerations
The gaps between the slats can make or break a memory foam mattress. If the gaps are too large, the mattress will start to break down pretty quickly. It will come back to flat on the top, but the whole body of the mattress will start to sag over time. If you are considering a DIY mattress frame, try to use a ratio of at least 3 to 1 in terms of slat width vs opening.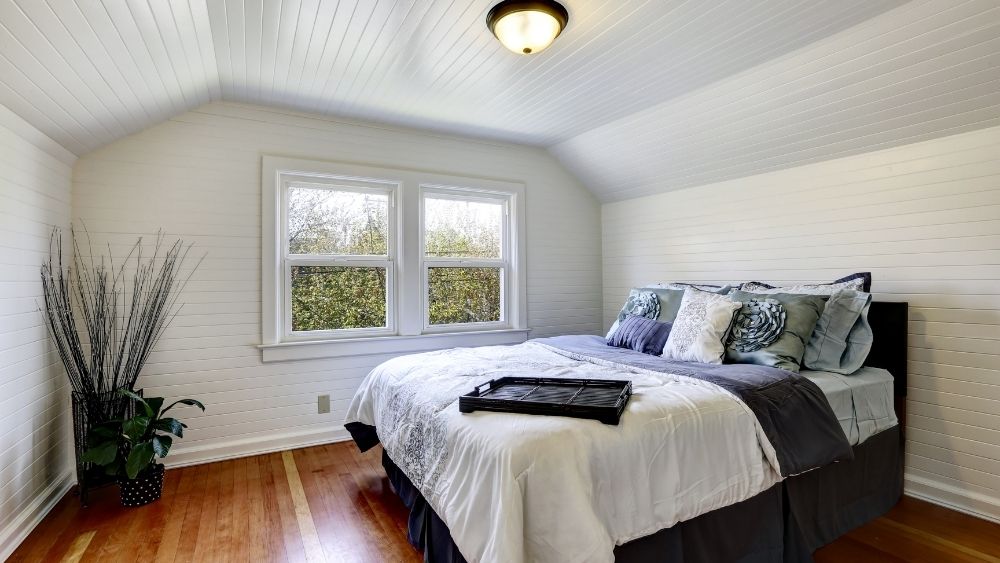 How to Choose the Bed Frame For Memory Foam Mattress?
Comfort
When choosing the best memory foam bed frame, carefully consider your ability to get on and off the mattress. Some prefer firm while others prefer plush, but a very low bed frame can make a nighttime bathroom run a struggle if you're a bit older or a bit taller.
Size
Memory foam mattresses can be quite heavy. Even a twin will require a memory foam mattress base that fully supports the mattress from top to bottom and from side to side. If you require a larger mattress, look for a frame that offers a center support.
Price
Your memory foam mattress frame could be far more budget-friendly than a standard frame. In addition, because a memory foam doesn't need a box spring, you could get a taller frame and use the storage under the bed to reduce the need for other furniture purchases. When loading the space under your bed, make sure nothing is up against the slats. You want to maintain airflow.
Style
You can get a bed frame for Tempurpedic mattress in nearly any style. While most of these frames don't come with a footboard, it is possible to get a headboard attachment that will give you a spot to sit up, read or watch your favorite show.
Ease of Assembly
Most twin bed frames can probably be assembled by one person. The bigger the frame, the more members you're going to have to deal with. Having a partner can help a lot when putting together your new memory foam bed frame.
Ventilation
The Tempurpedic bed frame should have 90 mm gaps between the slats for proper air flow. Any more and you may get sag; less and you may have moisture buildup. While it may be tempting to put your memory foam mattress on the floor, you do risk mildew and bacterial growth inside the mattress.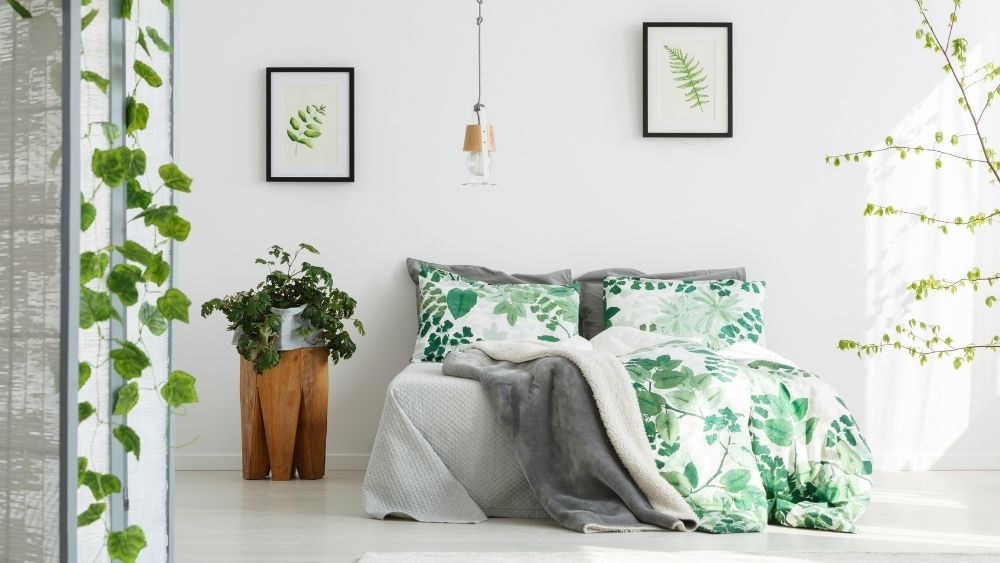 FAQ
What is Memory Foam Mattress?

Memory foam is a viscoelastic or flexible polyurethane foam that returns that holds shape over time.

What is a Platform Bed?

A platform bed is generally lower than a traditional bed and fairly heavy, both visually and physically.

What kind of bed frame is best for a memory foam mattress?

You can put a memory foam mattress on any surface that breathes. These mattresses are fairly heavy; you'll need something sturdy.

What do you put under a memory foam mattress?

Most memory foam bed frames feature narrow straps or slats that support the mattress while allowing air through.

Can a foam mattress go on a metal bed frame?

With enough support, yes. If the supports are only enough for a box spring, put your memory foam on top of the box spring.

Can I use my old box spring with a memory foam mattress?

Yes, but it can make for a very tall bed.

Do you need a special frame for a memory foam mattress?

You need slats that are sturdy enough to support the foam mattress.

Can you put the mattress directly on slats?

As long as they are properly spaced and supported across the width of the bed.

Can you put plywood under a memory foam mattress?

If you notice your mattress sagging over time, plywood under or over the slats can help.

Can I put my memory foam mattress on the floor?

This is not a good plan long-term; your memory foam mattress needs airflow.
Cuddle Up and Snuggle In
The Purple bed frame offers both fantastic support and plenty of flexibility. Even better, the assembly will be simple. The round wooden legs add a touch of softness to the square look of a memory foam mattress and the frame comes folded, not disassembled. Open it up, screw on the legs, add the center supports, lay the slats on top and top it with a great mattress. Sleep well!
Purple Bed Frame