Laying on a soft, plush bed might seem like a good idea, and for some people, it works. But those mattresses definitely are not for everyone. An extra firm mattress might actually be a better idea for you.
Mattress manufacturers do not always sell them since the demand for them just isn't there. Most people are looking for medium firmness. However, if you are a stomach or back sleeper, a heavy sleeper, or suffer from chronic back pain, you might find that you benefit from sleeping on an ultra firm mattress.
Which is the best extra firm mattress though? We will go over our top ten pick, plus why you might want to buy one, types of mattresses, and some things to consider before investing in one of these mattresses.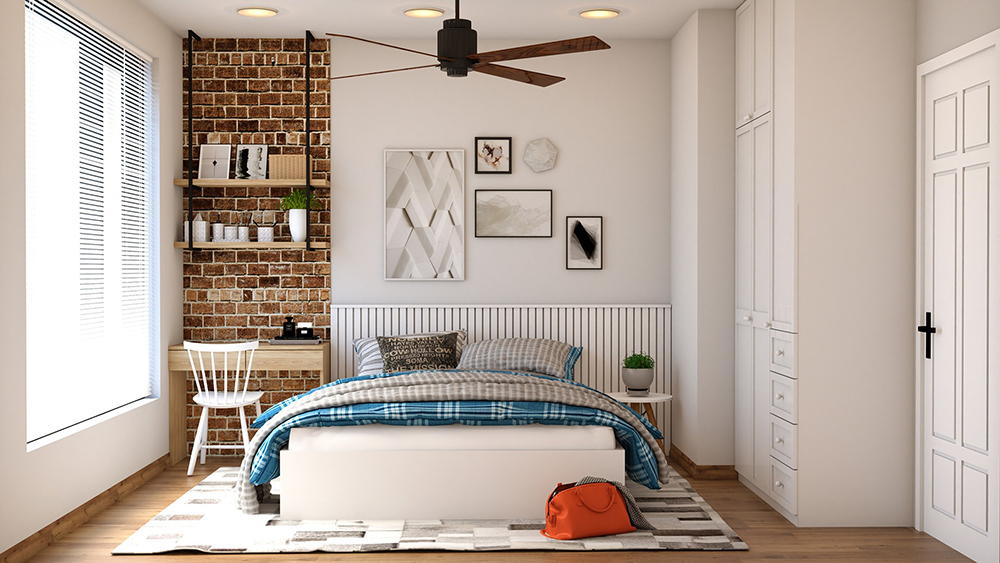 Why Buy an Extra Firm Mattress?
Extra firm mattresses are not for everyone, and most people don't buy them. But there are some advantages to getting a very firm mattress that you ought to now about.
The Firmness Scale
First, let's talk about the firmness scale. Some mattress buyers go into it without knowing which level of firmness is going to work best for them. And, if you are like me when I bought my first memory foam mattress, you might just have absolutely no clue that there is even such a thing as a firmness scale.
The scale slides from 1 to 10. 1 and 2 are extra soft mattresses. A 3 is a soft mattress, while a 4 is of a medium softness. 5 is a medium mattress, and 6 is medium firm. 7 and 8 are firm mattresses. That leaves 9 and 10 as the extra firm mattresses.
An extra firm mattress has the least amount of give and is the most rigid one you can get. There is no contouring technology built into them, so the mattress isn't going to snuggle up to your body while you sleep. Instead of feeling cushioned, these mattresses feel much more stable. You can get them in different types (which we will touch on throughout this review) and sizes.
Why People Buy Extra Firm Mattresses
People buy extra firm mattresses because they don't want to rest on anything that feels plush. Instead, they are looking for something that feels stable and offers a lot of motion resistance. Heavier folks and those who sleep on their backs or stomachs are the ones most likely to pick out an extra firm mattress.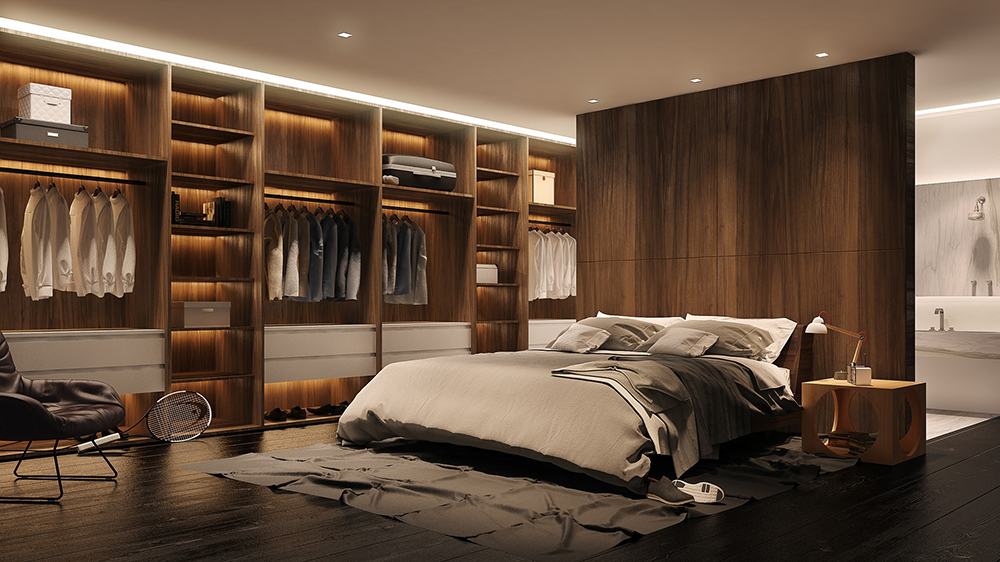 Reviews of the 10 Best Extra Firm Mattresses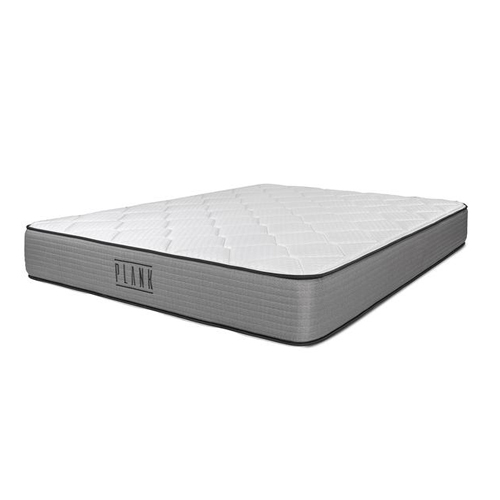 If you truly want the best extra firm mattress experience, the Brooklyn Bedding Plank Mattress is top-notch. Sizes range from Twin to RV King, so you get many sizing options to choose from. If you are someone who says that the average firm mattress is not firm enough, then this might just be the right fit for you.

The Plank has a flippable design that allows you to select your optimal firmness level. There is a .75-inch quilted top layer, but you can flip the mattress for a 1.5-inch quilted top layer with tack-and-jump stitching paired up with a 2-inch TitanFlex comfort layer for a more standard firm feeling.

Using the flatter surface will encourage a more neutral spinal position that can help with your posture. This is ideal for back pain suffers who manage to feel even worse after eight hours of laying on a mattress. You can also opt for a cooling panel that can be sewn into both surfaces.

With this mattress, you get a 120-night in-home trial and 10 years of warranty coverage. You can pay in full up front, or you can get financing options to break the cost down into more manageable monthly payments. Truth be told, the only real complaint people might have about this mattress is that it is somewhat expensive.

Pros
Available in many sizes
A cooling panel can be added on both sides
Flippable surfaces, one of which is extremely firm while the other provides a more traditional firm mattress feel
Might help alleviate back pain throughout the night
Cons
A somewhat expensive option
Adding the cooling panels makes the price steeper
Brooklyn Bedding Plank Mattress
Optional cooling layer
Flippable quilted tops to cater to your firmness needs
7-inch high-density base foam structure
Sizes ranging from Twin to RV King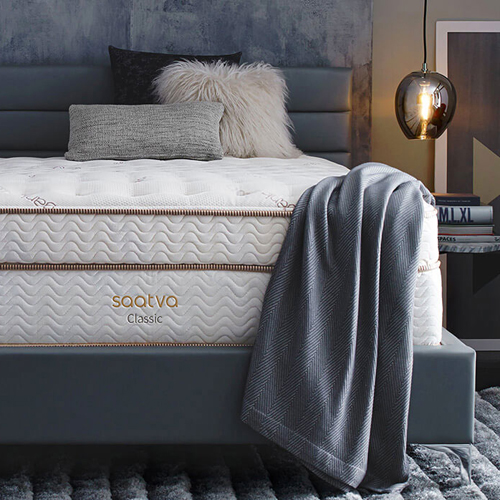 Saatva makes a hard mattress known as the Saatva Classic Mattress, and it is one of the best in terms of overall firmness. This hybrid innerspring mattress is the flagship of the company's line, and you can get it as an extra firm queen mattress, though sizes range from Twin to Split King Cal. You can also choose from two profiles: 11.5 inches or 14.5 inches. It all depends on whether you prefer a moderate or higher profile.

Saatva allows you to test thig bed as part of a 180-night in-home trial. It also comes with a 15-year warranty, and the manufacturer offers free in-room delivery and set-up if you want it.

The plush Eurotop pillow provides some cushioning with its breathable material. Under that is a layer of enhanced back support, followed by hundreds of responsive coils that will cradle against your body. The high density foam rails that sits below them ensure that there is no unpleasant mattress sagging. The dual-coil system is enveloped by the foam rails and provides max durability to prevent gradual mattress sagging in the middle.

Just be aware that this mattress comes at a steep price. While you are getting a great mattress, you need to consider whether financing it might be the better option.
Pros
Breathable top fabric that lets you sleep cooler
Enhanced back support under the top layer
Offers spinal support
Improved air flow from the dual-coil system
Cons
One of the more expensive options
Average weight adults might see the impressions of their bodies for a while after getting up
Saatva Classic Mattress
Multi-layer construction with a breathable top quilted material
Enhanced back support
Dual-coil system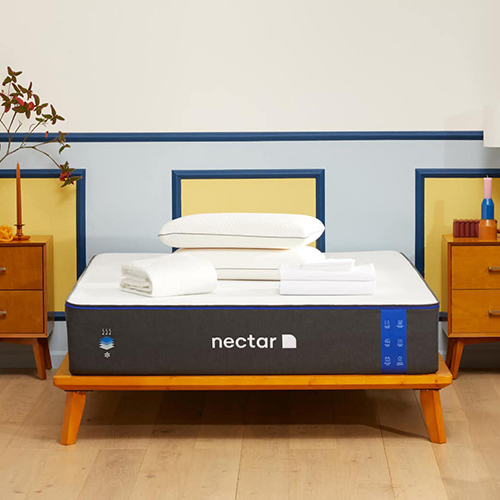 Nectar mattresses are some of the cozier hard mattress models you will find, which is why they are the Editor' Choice. The Nectar Memory Foam Mattress can be ordered in a size from Twin to California King, and they shave a few hundred dollars offer prices given by the competition. It even comes with two pillows, a protector, and bed sheets all wrapped into the price.

So, what makes the Nectar's design special? It comes with a quilted cool poly-blend cover to help you sleep cooler at night. Beneath that is the Nectar Smart Layer with ActiveCool HD - a temperature-responsive, 3-inch layer of gel-infused memory foam complete with phase-changing material. This layer was designed in labs and tested to ensure that it will automatically adjust to the raising or lowering of your body temperature.

Below that, there is a 2-inch layer of Dynamic Support. This dynamically adjusting foam gives you the support your body requires to put it into a state of deep slumber. Then, after that layer, you get the 7-inch Stay Stable base layer made from standard foam. And, finally, you have the shift-resistant lower cover to keep you from slipping and sliding during the night.

Nectar takes pride in being bed-frame inclusive. That means you can pair this mattress with a box spring, divan base, adjustable base, traditional frame, or a platform bed. What's better is that Nectar is one of the very few manufacturers to offer a 365-night at-home, totally risk-free trial of their mattresses. If you are not satisfied within that time-frame, you can return it for a full refund. There is also a forever warranty.
Pros
A 365-night in-home trial and forever warranty
Adjusts to your body's temperature
Several financing options are available for this competitively-priced mattress
Works well for back and stomach sleepers
Cons
Some sleepers might not experience changes in sleep patterns
Some buyers still wake up feeling too warm
Nectar Mattresses
Top layer with ActiveCool HD
365-night at-home risk-free trial period
Being pair-able with all types of bedframes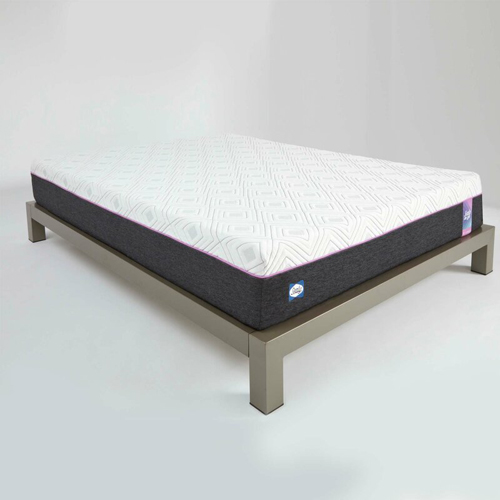 Expensive mattresses can be nice, sure, but realistically, they do not reside within every shopper's budget. If, like me, you are just the average buyer on a stricter budget, you will want to get the most bang for your buck. And that's where the Sealy Extra Firm Hybrid Mattress comes into play.

This ultra firm mattress goes up to a California King size and comes in a low 10-inch profile. It employs two comfort-based technologies to help you sleep better. The mattress has a whole inch of advanced comfort foam, which serves as the transitional layer. To add more durability and support, Sealy equips a 0.75-inch ultra support base foam layer. The cover - made from 98% polyester and 2% spandex - is a 350 GSM circular knit cover, offering plenty of comfort. There is edge support to keep the mattress from sagging.

The downside to this mattress is that you do not get any cooling technology. Of course, that would jack the price up a bit. Also, you only get 100 nights to try this bed out in your home. But you do still get a 10-year warranty in case something happens and you need the mattress replaced.

Pros
Affordably priced for the average buyer
Provides plenty of support while still being extra firm
Works with an adjustable bed
Comfortable for larger adults
Cons
Only 100 nights for an in-home trial
Might be too firm for side sleepers
Sealy Extra Firm Hybrid Mattress
Plush top cover
Multiple sizes to choose froms
Inch of advanced comfort memory foam
5. Best for Stomach Sleepers: Amerisleep AS1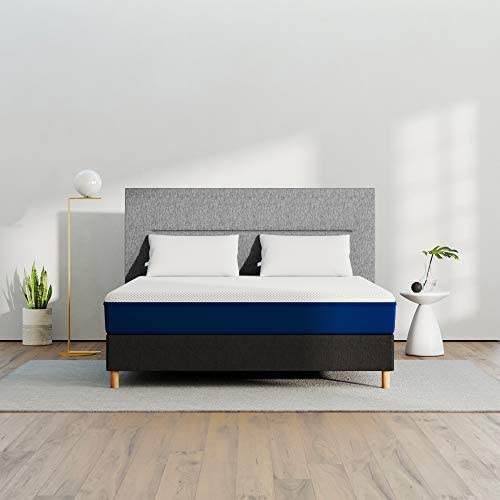 Okay, my fellow stomach sleepers, this one is for you! The Amerisleep AS1 is one of the best extra firm mattresses for stomach sleepers. As you probably know by now, softer mattresses just don't work for us, and we end up with back and hip pain because of them. But, with an extra-firm feel and low 10-inch profile, the AS1 makes it easier for us to get through the night and get out of bed in the morning.

Pick your size: Twin to Split King. With it comes the Ultimate Bedroom Bundle of two plush pillows, premium sheets, and a comforter. (Sorry color-enthusiasts, they are only available in white.) While you only get 100 nights for the in-home trial, you get a 20-year warranty for the AS1. Made in the USA, this mattress ships (and returns) for free.

The AS1 is designed to alleviate pressure from all those critical pressure points in your body. And, yes, you do have those if you are a stomach sleeper. A lot of us stomach sleepers also tend to sleep hot, so Amerisleep's cooling technology should help you get a better night's rest.

Unlike traditional memory foam, Amerisleep's Bio-Pur material is eco-friendly and superbly breathable, preventing heat from building up. Bio-Pur does a thorough job of relieving pressure points and bounces back to its normal shape within seconds. Low in VOCs and CertiPUR-US certified, this mattress is made without harsh chemicals but still does a thorough job of keeping dust mites, mold, and mildew at bay.
Pros
Supportive for stomach sleepers
Bio-Pur prevents heat build-up
Eco-friendly materials are used
Doesn't leave body indentations
Cons
In-home trial is somewhat shorter than the competition
Might have weak edge support
Amerisleep AS1
Bio-Pur material
20-year warranty coverage
Cooling technology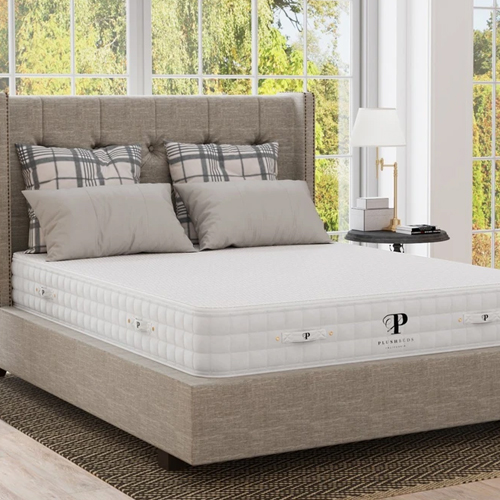 Sometimes, even the best memory foam just does not seem to cut it in terms of eco-friendliness. For those wanting an all-natural mattress, I recommend trying the Plush Beds All Natural Latex Mattress. Handcrafted in the USA, this 100% latex bed has no chemicals, no blends, and no synthetics. And, with a 25-year warranty plus free shipping and returns, you get a lot for your money. But, beware, latex is always going to be more expensive than memory foam.

On top of the latex, you get a breathable GOTS certified organic cotton cover. It will not hinder air flow and does well at keeping moisture out. Plus it is sustainably grown, so there's that added benefit. There is an Eco Fire Barrier made from plant sources. And, of course, you get GOLS certified organic latex foam.

You can choose from three thickness options: 6, 8, or 10 inches. The medium-firm mattress works best for those weighing over 275 pounds or who are back or stomach sleepers. The bottom Organic Arpico Latex Support Core offers support for a proper spinal alignment.
Pros
A 100% latex inner design
Breathable organic cotton for the top cover
Three available thicknesses
Handcrafted in the USA
Cons
Not ideal for people over 275 pounds
Might be softer than expected
Plush Beds All Natural Latex Mattress
100% latex layers
Breathable organic cotton cover
Availability of three different profiles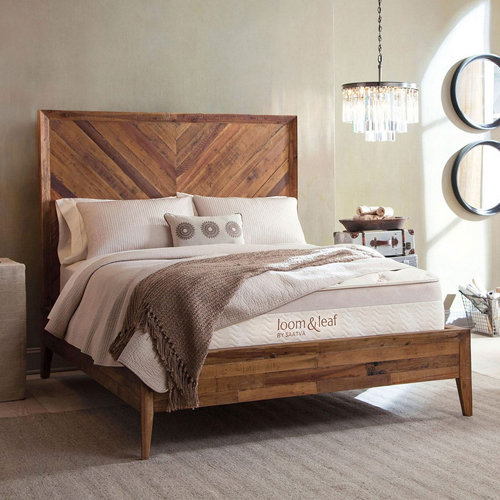 The Saatva Loom & Leaf is a memory foam mattress that offers you two firmness choices: relaxed firm or firm. This ultra-premium 5-lb memory foam mattress has high-density foam layers that provide stability and comfort throughout the night, alleviating pressure from the body's pressure points.

On the top, you get a hypoallergenic and soft certified organic cotton cover to help keep you cool as you sleep. A layer of cooling gel-infused foam exists beneath that, followed by the ultra-premium 5-lb memory foam layer itself. Then you get the high-density foam base on the bottom, giving you multiple layers of support to encourage proper spinal alignment as you rest.

The Relaxed Firm option sits at a 5-7 on the firmness scale, but the Firm is an 8, making it a very firm mattress indeed. This is best for all of you stomach sleepers out there, as you will not feel like you are sinking into this mattress. You can also rest easy knowing that this eco-friendly mattress is made by a company that produces fewer greenhouse gases and utilizes renewable oils for manufacturing.

One of the few drawbacks is that customers are noting some annoying run-arounds between Customer Service Team and the Delivery Team. Phone calls are not always returned in a prompt manner. There also seems to be a fee for returning a mattress.
Pros
Uses hypoallergenic materials
Manufacturing is eco-friendly
Two firmness options exist
Cooling gel-infused foam keeps you cool
Cons
You might have to pay to return or exchange a mattress
Getting help with a return or exchange might take some time
Saatva Loom & Leaf
Firmness rating of 8 on the Firm option
High-density foam design
Hypoallergenic cover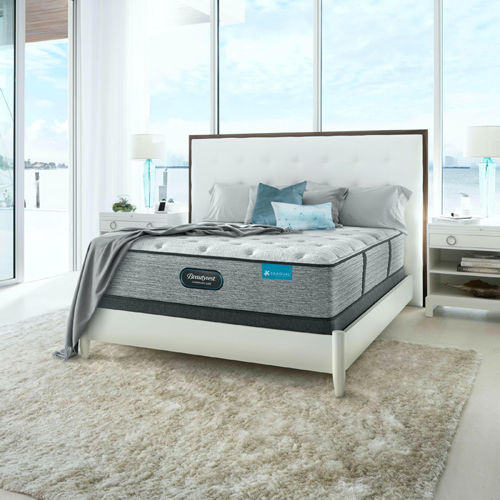 Do you experience a lot of back pain that worsens at the end of the day or even overnight? If so, the Beautyrest Harmony Lux Carbon Series might be the extra firm mattress for you. This mattress has a 13.5-inch profile, so it is quite tall.

Its cover is made from Seaqual Sustainable Fabric. Beneath it are comfort layers: a layer of InfiniCool Lux, 1 inch of RightTemp Wave Foam, 1/2 inch of Firm Comfort Foam, 1/2 inch of Beautyrest Gel Memory Foam, and 2 inches of Firm Comfort Foam. Its support system is composed of T2 Pocketed Coil technology and BeautyEdge. The Wave Foam and Gel Memory Foam work together well in order to relieve a lot of pressure points.

This mattress works with most frames, foundations, and adjustable bases. A solid surface (such as a box spring or platform) is required. But just note that some buyers have seen bodily indentations remain long after getting out of bed. Also, there are reports that these mattresses can fall apart after about five years.
Pros
Has multiple comfort layers for extra firmness
Relieves pressure from core spots on the body
Works with most frames, foundations, and adjustable beds
A tall profile
Cons
Buyers have noticed body impressions staying in the bed
Warranty is reportedly voided if there are stains on the mattress
Beautyrest Harmony Lux Carbon
Tall profile
Sustainable fabric used for the cover
Multiple comfort layers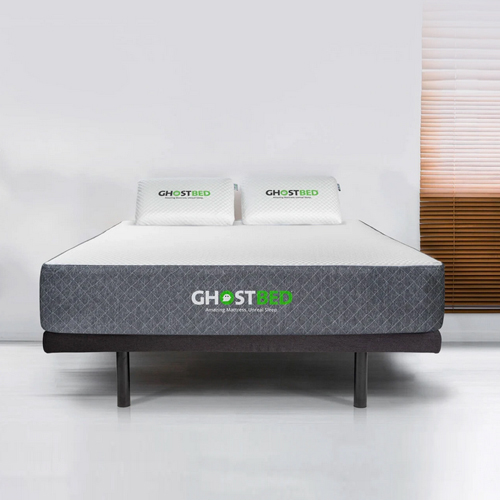 Some of us just sleep way too hot. If you need cooling technology from your mattress, consider getting the GhostBed Classic. This bed is a combination of latex and gel memory foam. It has four comfort layers and sits at 11 inches in profile. Hypoallergenic and equipped with cooling technology, the GhostBed Classic aims to keep you cool but cozy while you sleep.

This is a medium firm bed, but it does seem to lean more toward the firm side of things. It sits at a 7-8 on the firmness scale. It is thorough in creating a balance of long-lasting support and comfort, relieving back and hip pain throughout the night. It also helps with getting rid of stiffness and easing those pressure points.

Up top, you get to sleep on a nice viscose and polyester blended cover. Below that is 1.5 inches of hypoallergenic latex foam. The tiny holes in the top of it help draw heat away from the body while the latex gives a gently springy feel. The following 2 inches of gel memory foam has larger cells than your standard memory foam for better heat transference. Then you have 7.5 inches making up the high density foam base.

Take note: Some sleepers feel that this bed is too firm. Those who buy it thinking it is medium-firm might find this to be too uncomfortable for them. Buyers who have tried to return it say they have been forced to wait 30 days before returning the mattress.
Pros
Extensive cooling technology is built in
Feels quite firm
Relief from hip and back pain
Made in the USA by an experienced manufacturer
Cons
Might be too firm for some sleepers
You might have to wait 30 days to return it
GhostBed Classic
Hypoallergenic latex foam
Layers with holes that draw heat away from the body
Firmness rating of 7-8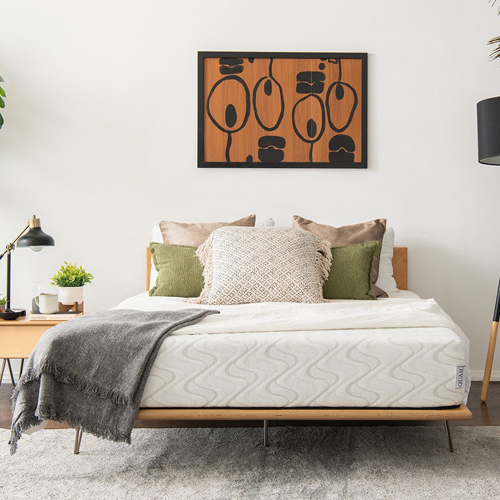 Okay, newlyweds, here's the deal: You and your lovely new spouse probably have two different sleeping habits. Right? If this sounds familiar, you might want to think about investing in the Nest Bedding Love & Sleep Mattress. Its Quail Memory Foam mattress utilizes a durable, high-performance material called Energex. This non-latex hybrid foam is highly breathable, pulling heat (which two people generate twice the amount of, of course) away from your body and your spouse's.

This bed mixes support and bounce quite effectively. The Thermic Phase Change Cooling Fabrics will keep you cool, even on one of those steamy romantic nights. It allows you (and your spouse) to turn more freely in bed, letting you both get a deeper night's sleep. But you will never feel like you are just stuck in the bed either.

You can choose a medium feel if you want, but the firm one makes for a nice extra firm queen mattress. You can try this bed for 365 nights in your home, and if you do decide to keep it, you get peace-of-mind from the lifetime warranty. There are even some 0% APR financing solutions available.
Pros
Does not utilize latex in its hybrid design
Has cooling technology
Locks motion into place
Blends comfort and support
Cons
Might be too firm for some sleepers with the Firm option
It is not certified as a non-vegan product, although no wool or animal byproducts are used
Nest Bedding Love & Sleep Mattress
Multiple firmness options
Lifetime warranty
3 inches of 2.8 lb
Energex Temperature Responsive Foam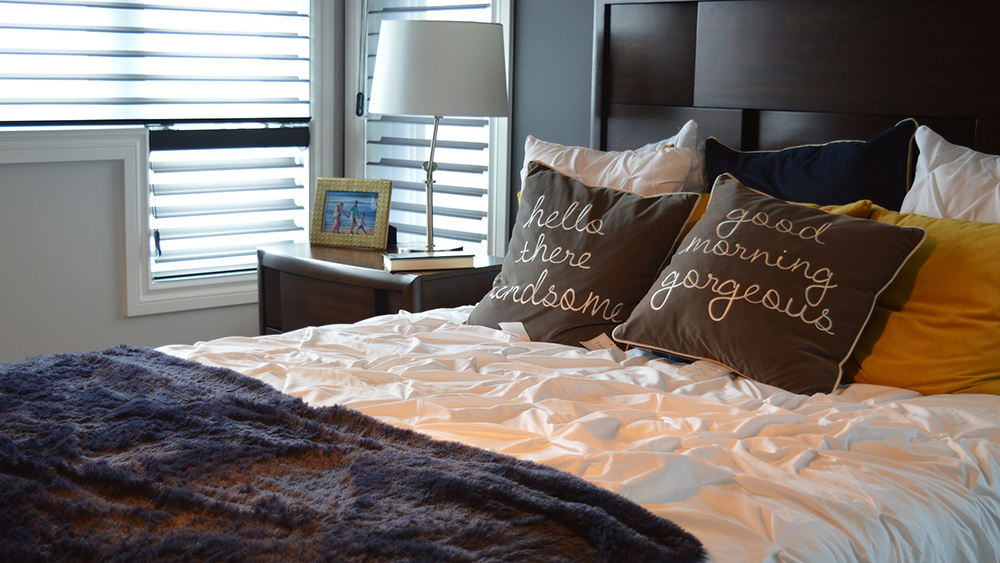 Common Types of Extra Firm Mattresses
Innerspring
Of the multiple types of extra firm mattresses on the market, the innerspring is a relatively popular choice since they tend to be firmer than the other types. They are made from steel coils placed within a layer of memory foam or polyfoam that is thinner than what you will find in a hybrid mattress. Those with individually wrapped coils restrict motion transfer better but still have a little bounce.
Foam
Right now, foam is king – memory foam in particular. These mattresses are considered more affordable than other types and have different densities to choose from. They are often too soft for those wanting a hard mattress but offer some contouring for those who need it. They will sometimes go up to 7-8 on the firmness scale.
Latex
Latex mattresses lack the contouring found in memory foam mattresses but are the more eco-friendly option. They are known for being more breathable, meaning they tend to sleep cooler at night. You certainly will not sink too deeply into them, which is what makes them an excellent – albeit more expensive – extra firm mattress option.
Hybrid
You can find an extra firm mattress done in a hybrid format. Most have either a latex or memory foam comfort layer mixed with an innerspring design. This makes them better at contouring than a regular latex mattress, and the innerspring coil pockets allow for enhanced air flow at night.
Air Beds
Air beds are built with air chambers that you can customize to your desired firmness setting. Some have separate chambers for co-sleepers, but not all of them will. This makes an air bed well-suited for partners who tend to have vastly differing firmness level needs.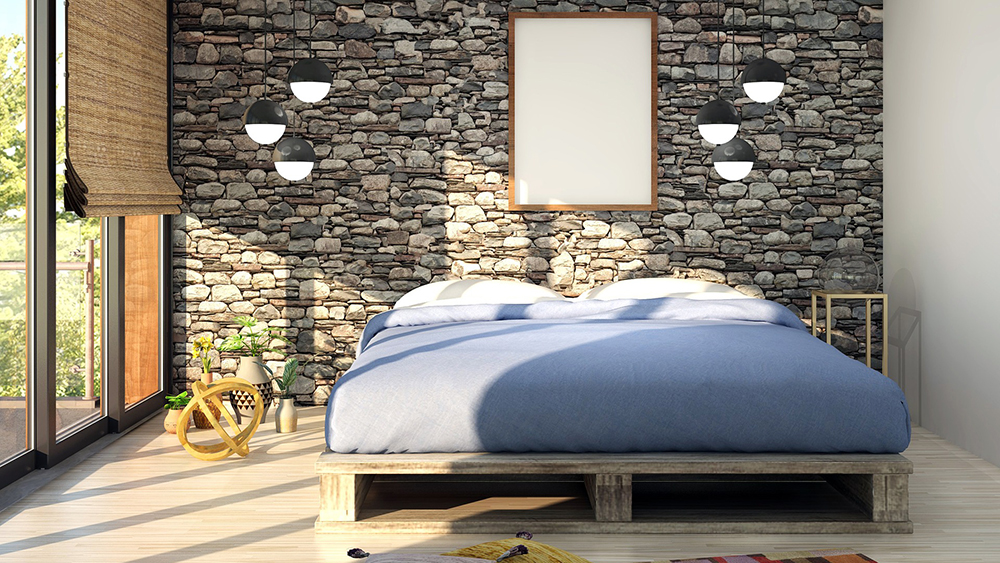 Things to Consider Before You Buy an Extra Firm Mattress
Aside from choosing the right type of extra firm mattress, you need to consider a few other things before you decide which model to buy. These factors can influence your decision and how you end up sleeping at night.
Firmness Rating
How firm is too firm for you? Many people can go to a 7 or 8 without much of an issue, but other people need it as firm as it gets (a 9 or 10). A medium-firm (6) will likely be too soft for those desiring a very firm mattress.
Motion Isolation
Motion transfer is motion that goes from side to side of a bed and tends to happen a lot when you have a co-sleeper. If you are easily awoken during the night by movement, then you might need an extra firm mattress to control motion. Hybrid mattresses with individually wrapped coils and full-on foam mattresses are particularly good at limiting motion transfer.
Comfort
Your definition of comfort is going to vary from everyone else's by some degree. Extra firm mattresses tend to be hard, so it might not be ideal for people with certain types of back problems. They are, however, good at relieving pressure from the body's pressure points. They are also good for body temperature regulation, making them fit for hot sleepers.
Temperature Regulation
Again, temperature regulation is a big deal if you sleep hot. For me, this was a huge deciding factor when I bought my extra firm mattress. A mattress with innersprings will be pretty well constructed for promoting airflow, and some have various technologies built in that will draw heat away from the body. Look for mattresses with layers that have both small and slightly larger holes in them, as these are built to draw heat away. Memory foam that is infused with gel or charcoal can also do the job.
Pressure Relief
Pressure builds up in points throughout the body during the day. Extra firm mattresses can alleviate it. Back sleepers can have it relieved from their tailbones, heels, and shoulders. Stomach sleepers get it drawn from their ribcages, knees, and thighs. Side sleepers get it from their shoulders and hips. These mattresses aim to distribute your weight more evenly across the mattress.
Body Weight
Heavier folks tend to do better with firmer mattresses. Thicker mattresses provide better support for those of us with a BMI over 25. For us beefier people, an extra firm mattress will not feel terribly firm. And some manufacturers even design these hard mattresses with us in mind. Of course, for some lighter people, an extra firm mattress will be too hard.
Sleeping Position
Back and stomach sleepers tend to do the best with firmer mattresses. Stomach sleepers in particular tend to find the most comfort from a 9-10 firm mattress, while back sleepers do better with a 7-8. Side sleepers need the most contouring for support, so an extra firm mattress might not work too well for them.
Benefits and Downsides of Extra Firm Mattress
What are the benefits to owning an extra firm mattress? Do they outweigh the downsides for you? Let's talk about what we like and what isn't so great.
Things we like
Affordable pricing compared to other options
Longer lifespans due to heavy-duty construction
They can be easy to move since they have fewer comfort layers
Less likely to develop gross odors
Enhanced edge support to curb mattress sinking
The Not-So-Great
They tend to not be compatible with side sleeping due to a lack of contouring
Thinner comfort layers equals a thinner overall feel
Some extra firm mattresses are not bouncy enough for sexual romps
A lack of pressure relief for some people (especially side sleepers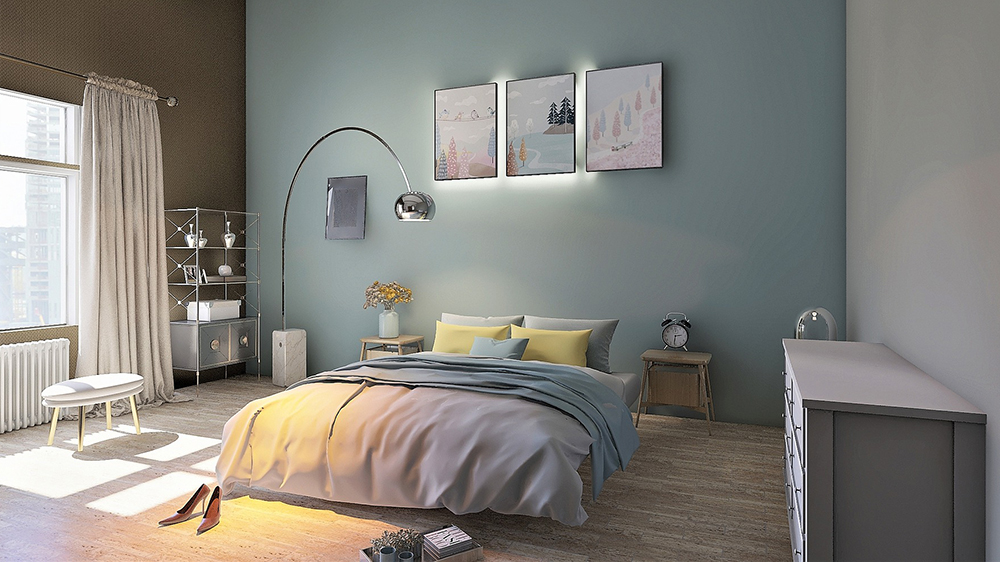 Is Extra Firm Mattress For Me
Should you invest in an extra firm mattress? Or would a medium firm mattress serve you better? Let's look at who they're good for and who should go softer.
Good For
Stomach Sleepers
Stomach sleepers don't like sinking deep into a mattress and need pressure relief for their fronts. They are in most need of spinal alignment due to how they sleep.
Back Sleepers
Back sleepers also need a neutral spinal alignment, which an extra firm mattress can provide without all the extra contouring.
People With Circulatory Issues
Having your spine in a neutral position promotes healthier circulation of blood to the extremities and internal organs. This reduces the pinching or restricting of blood vessels as you rest.
People With Moderately Limited Mobility
Firmer mattresses won't restrict your movement. If you have back or hip pain, getting out of bed can be easier on a hard mattress.
People With Back Pain
If you have back pain from spinal alignment issues (such as scoliosis), you might sleep better on a very firm mattress. Sinking mattresses can lead to spinal curvatures, which only exacerbates pain during the day and night. A firm mattress won't do that.
Hot Sleepers
These mattresses are designed to draw heat away from the body. For those who sleep hot, this can reduce the chance of waking up in a sweat.
Heavier Folks
Heavier people tend to do better on firmer mattresses. They distribute weight more evenly, offering more support.
Should Not Use
Side Sleepers
Side sleepers need not apply. Most will find they need more contouring than what an extra firm mattress provides. Your hips need much more cradling.
Older Individuals
Older folks can benefit from a firm mattress, but others might struggle. Some might want heat retention and body cradling, which a hard mattress won't offer.
Lightweight Sleepers
Lighter-weight sleepers tend to need more cradling as well. They don't have as much weight that will sink into a mattress.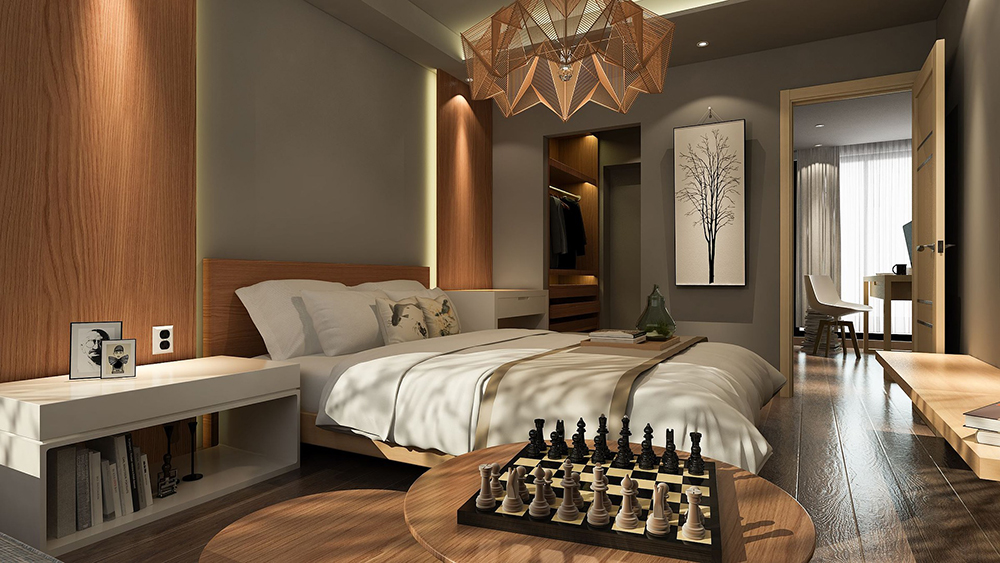 FAQ
Does a firm bed get softer?

All mattresses soften over time. Extra firm ones just take more time to soften.

Firm vs extra firm: What's the difference?

Firm mattresses (7-8) provide a few more comfort layers, but extra firm (9-10) do not have many. They also have more heat-reducing technology.

How else can you make your bed more comfortable?

You can add slats beneath your mattress or use a bunkie board to provide more stability for your mattress.

What sleeping position is best for extra-firm mattresses?

Stomach sleepers handle these mattresses best, and back sleepers often prefer them too.

Are extra firm mattresses good for back pain?

They can be good for back pain caused by a misaligned spine (such as scoliosis).

How do you know if your mattress is too firm?

Your mattress will feel too hard and cause you to wake up in pain as opposed to less.

Should I get foam mattress, latex or a hybrid?

Latex is more eco-friendly, but foam mattresses can offer a little bit of contouring. Hybrids often strike the best blend of firmness and cooling technologies.

Will an ultra-firm mattress become softer with time?

All mattresses will soften over time and use. Ultra-firm ones just take more time due to how they are built.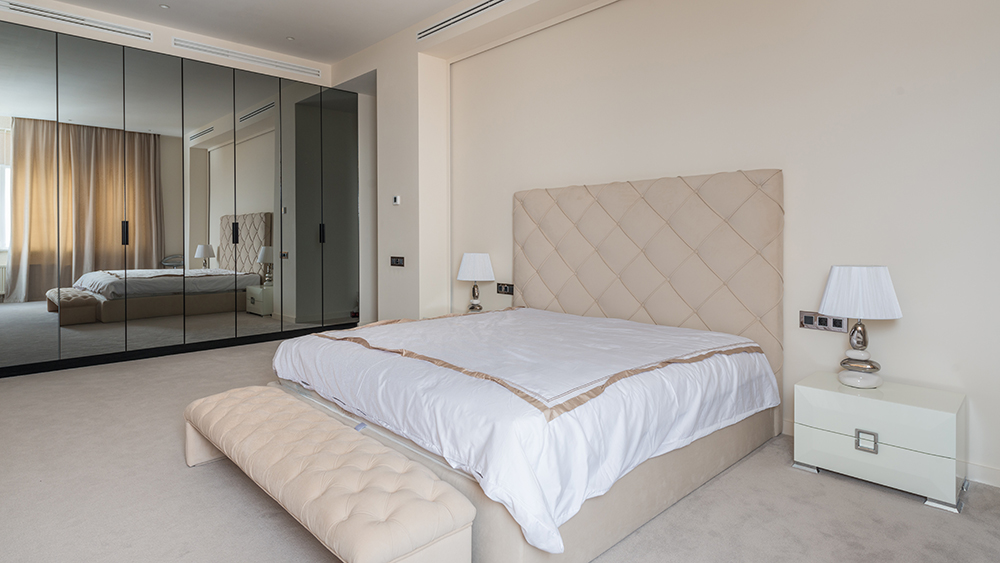 Wrapping It Up: Extra Firm Can Be Extra Comfortable
An extra firm mattress can be beneficial for stomach and back sleepers needing more support and less motion transfer while they sleep. They are also adept at drawing heat away from the body. Depending on your preferred amount of comfort layers, you could end up selecting a latex, hybrid, or foam model. You will, however, need to be mindful if you are shopping on a budget.
The Brooklyn Bedding Plank Mattress has the most utility out of any hard mattress on this list. The fact that you can flip it if you need to change comfort levels is a marvel of modern mattress design. Too firm? Flip it to the less-firm side. Too soft? Flip it to firm. It is simple but utterly effective.
Brooklyn Bedding Plank Mattress