Futons have been around for several decades and are extremely functional due to their unique design. They're often used in offices, dorms, and living rooms as a piece of furniture that can be used by multiple people. If you're on the hunt for the best futon, there are a few important factors to consider and review before making your selection. When you discover some of the pros and cons of some of the most popular futons available in the industry, it can be easier to make an educated and informed decision when you're looking for the best futon.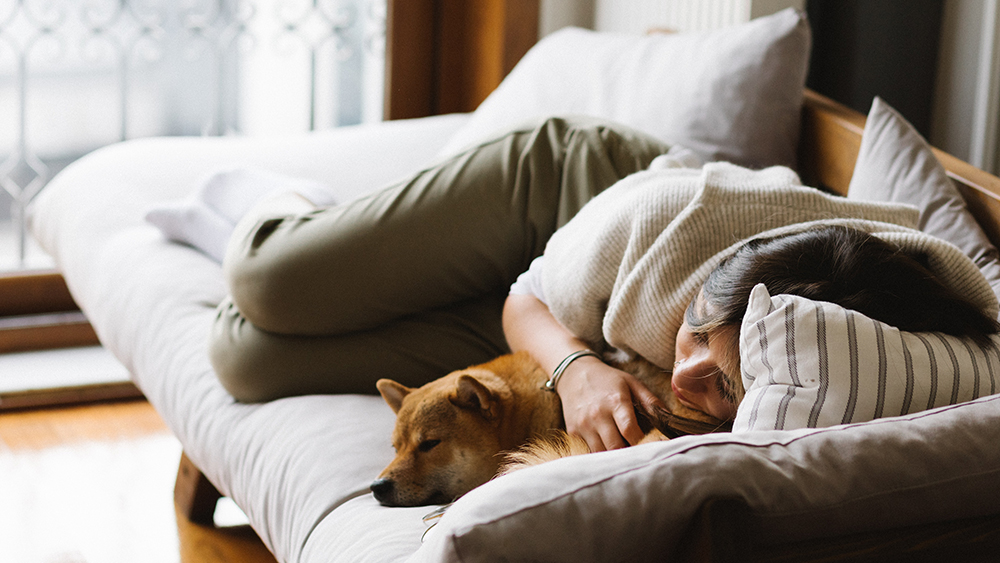 Why Buy a Futon?
Futons offer a long list of benefits, which contribute to their long-term popularity among all ages. The product is known to be beneficial for backs, which is ideal for those who may suffer from chronic pain.
Compact Size
Their compact design and size allow them to fit in small rooms and frees up extra space in the setting, which makes them ideal to use in dorms and apartments when you're in search of the best futon. Their smaller dimensions make them easy to place against the wall and still fit in a coffee table, nightstand, accent chair, or other pieces of furniture in the room.
Affordability
Futon beds are available at lower price points compared to traditional beds, which makes them easier to purchase and budget for when you're looking to invest in new furniture.
Versatility
Futons have a unique design that makes them similar to a sofa to ensure you can place them in a living room and have a place where your guests can sit when you entertain. They can also be converted into a bed to ensure you can have a comfortable place to sleep at night. This makes it easy to utilize the furniture in more than one way and contributes to its value.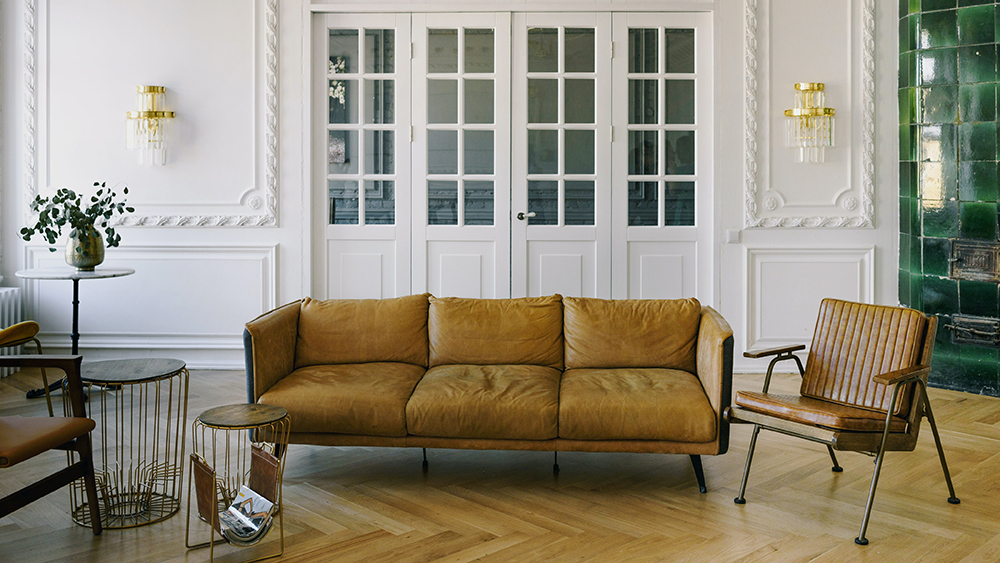 7 Best Futons Reviews
The Novogratz Tallulah Memory Foam Futon has a mid-century style with tufted velvet upholstery. It's constructed with a sturdy wood frame and has a back that can recline to ensure you can use it in a sleeping position. The product is available in multiple colors and has high-density foam in the seats for added comfort and support. The slanted wood legs contribute to the vintage style and make it retro.

The memory foam futon is designed to contour to the unique shape of your body for increased comfort when you're sitting or laying down, making it a top pick for the best futon.

This comfortable futon has a back that reclines 45 degrees, making it easy to relax and feel at ease. You can find a fold out leg that comes out when you unzip the bag for added support when you put it all the way down. Some people may want to add a mattress pad on top of the bed for increased comfort when sleeping on it.
Pros
Feels solid and sturdy without wobbling.
Cushions store inside the couch for added convenience.
Easy to fit in small spaces.
Cons
Some of the color shades differ from the photos in the description.
A few of the staples may come out of the frame over time.
Novogratz Tallulah Memory Foam Futon
The Novogratz Tallulah Memory Foam Futon is 74 inches long and 44 inches wide, making it the most comfortable futon for tall adults.
The velvet fabric is soft and easy to clean with soap and water.
The long legs allow the futon to have extra space underneath it, which makes it easy to have a place for storing items and contributes to its upscale look.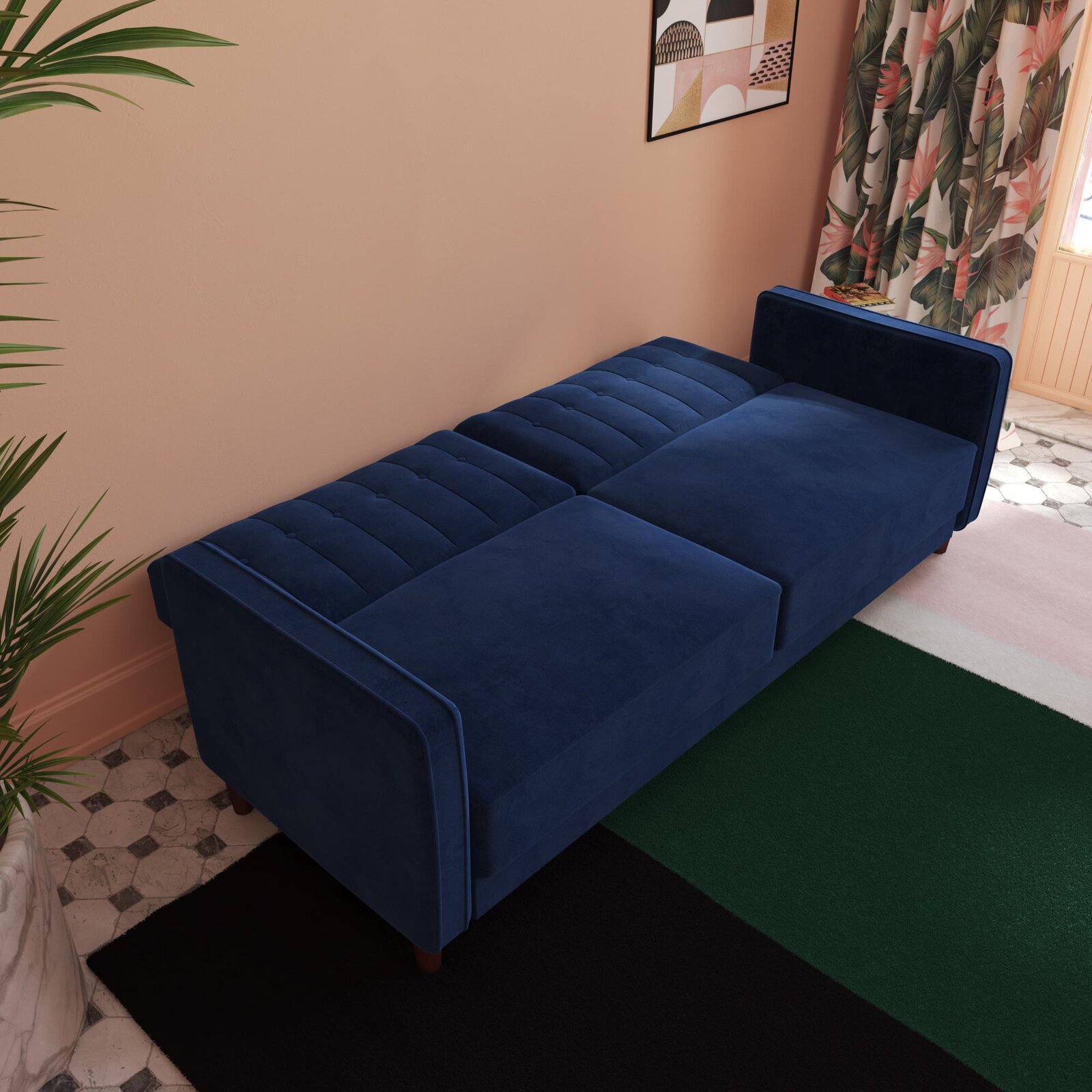 The Mercury Row Imani Square Arm Sleeper has a modern and contemporary style. This futon is constructed with velvet upholstery and tapered wooden legs. It has a 1950s design with padding under each leg to protect your floors. It comes with a split-back design to ensure you can put it in multiple positions. The padded armrests contribute to the comfortable design of the piece.

The seats feature fiber-wrapped foam and have a weight capacity of 600 pounds. It has a compact size for small living spaces and is available in multiple color shades.

The Mercury Row futon has a buttery soft fabric and is easy to wipe clean. All of the labeled parts make it easy to assemble. It's easy to convert the futon from a couch to a bed in seconds.
Pros
The color shades are more vibrant than the photos.
The cushions are firm, but supportive.
All of the pieces are easy to assemble.
Cons
A few of the nails stick out of the bottom part of the futon.
The light green color is more similar to mint green.
Mercury Row Imani Square Arm Sleeper
The Mercury Row Imani Square Arm Sleeper has a bold and luxurious design with short wooden legs.
It comes with soft padding to make it comfortable to sleep on throughout the night.
The legs are constructed out of manufactured wood.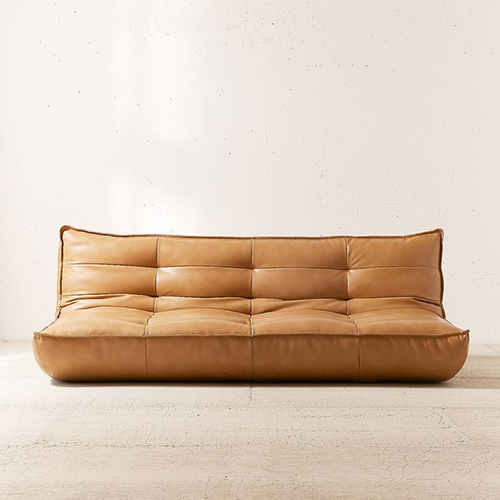 The Urban Outfitters Greta Recycled Sleeper is extra-large and doesn't have any legs, making it easy to keep on the floor at all times. It can recline into a bed in seconds and is constructed with a strong metal frame. The product is covered in pintucketed cushions and is made with recycled foam.

The soft texture makes it a more comfortable type of futon. It has an urban style and has recycled leather, which contributes to its green design.

The futon has a compact size and is easy to lift and transport. The foam doesn't become flat or lose its shape over time. It's easy to set up in minutes and doesn't require much assembly out of the packaging.
Pros
Soft and comfortable without lacking proper support in each position.
Doesn't make any noise when changing positions on it.
Looks upscale and trendy.
Cons
Frame can start to creaky over time.
Leather material is thin and the color is lighter than the photos.
Material can scratch easily.
Urban Outfitters Greta Recycled Sleeper
This futon comes with all the required hardware.
It weighs 99 pounds and has an urban design with its retro look.
It's available in a rust color shade and is easy to move around.
The CosmoLiving by Cosmopolitan Liberty Sectional Storage futon has an elegant and simple design. It's easy to wipe clean with a soft cloth and doesn't stain or collect dirt easily. The futon features a back that can adjust to multiple positions, whether you want to sit upright, recline, or lay down flat. It comes with a sturdy wood frame, velvet upholstery, and brass legs.

The futon has delicate diamond tufting with a chaise that can be placed on either side of the furniture piece. It even features a wide storage compartment for your personal belongings.

The CosmoLiving futon features upholstered armrests and comes with velvet or chenille upholstery. It has a weight limit of 600 pounds, making it easy for multiple people to use at the same time. The futon weighs 83 pounds and is easy to lift and move.
Pros
The instructions are easy to follow and allow you to choose to different ways to put it together.
Soft and supportive for sitting or sleeping.
Fabric is soft and holds up well to frequent use.
Cons
A few of the legs may be missing in the packaging.
Sits closer to the ground than most futons.
Frame is less sturdy than expected.
CosmoLiving by Cosmopolitan Liberty Sectional Storage
This futon is available in a variety of chic and masculine color shades.
The small size makes it fit easily in compact spaces.
The futon seat measures 63 inches wide and the chaise is 84 inches long.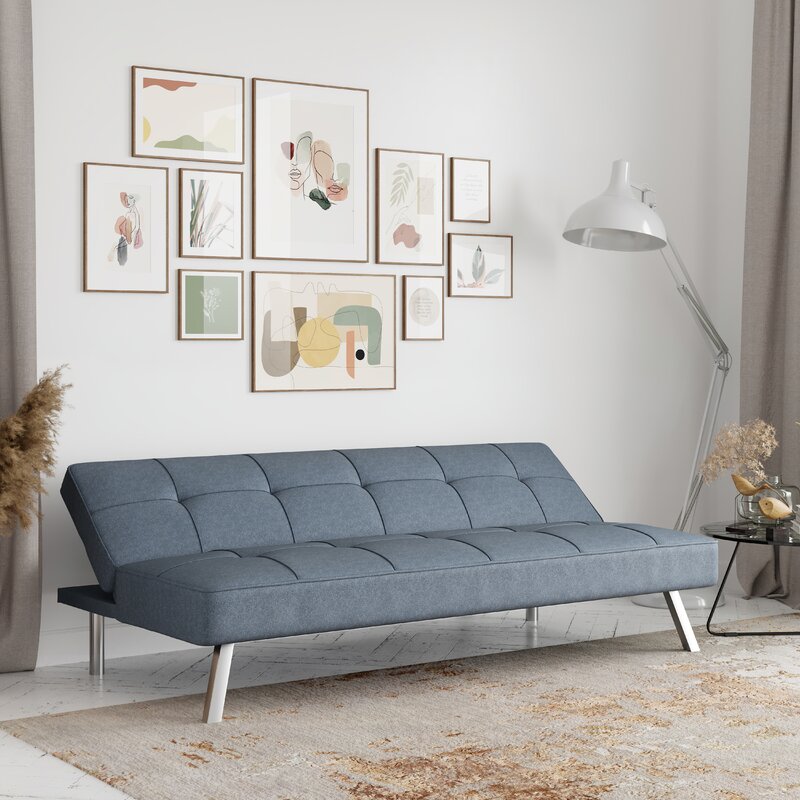 The Serta Futons Full 66.1'' Wide Tufted Back Convertible Sofa is available in five different color shades and has tufted upholstery. It has a classic and modern mid-century design with a solid hardwood frame. It's constructed with high-density foam and has long metal legs. You can recline the backrest to 30 degrees to enjoy sitting in a comfortable lounger.

This futon folds up and down easily for those who need a twin bed option. The small size makes it easy to fit in a small room and transport to another location. The glossy finish on the legs allows it to have an upscale look.
Pros
Sturdy construction and doesn't shake or wobble easily.
Easy assembly and the legs screw on in seconds.
Foam material doesn't sag or lose its shape over time.
Fabric is thick and resists stains easily.
Cons
Some of the pieces look like they're glued together.
Sits low to the ground and may be uncomfortable for tall adults.
Serta Futons Full 66.1'' Wide Tufted Back Convertible Sofa
This futon has a weight capacity of 300 pounds.
It can be used as a sofa and also converts into a full-size bed, making it ideal to place in an apartment, dorm, or living room.
It's easy to convert the futon by standing behind the back and pushing it into each position until you hear a clicking noise.
With an eight-inch mattress, the Nirvana Futon Standard Futon Set comes with a heavy 100 percent hardwood frame. It's made in the USA and smoothly converts into a bed. It has sofa-height seating and can be used as a sofa, lounger, or bed. It stands out for its heritage finish, which is applied by hand by skilled artisans. The futon mattress contributes to the value and quality of the product and has multiple layers of poly-cotton.

The Nirvana Futons futon comes with a mattress that doesn't become lumpy or flat over time. The rustic design is classic and doesn't look outdated over time. The large slats offer enough support for lounging or sleeping.
Pros
Features a thick and sturdy mattress.
The frame comes in two parts, which makes it easy to quickly assemble.
The frame doesn't scratch or chip easily.
Cons
Arms are cheaply made.
Mattress features tiny holes.
Comes with a strong smell out of the packaging.
Nirvana Futons Stanford Futon Set, Full Size Frame and Mattress
This futon features four layers of foam in the mattress.
The frame is constructed in Indonesia and has hardwood materials from sustainable plantations.
The futon mattress is available in 10 color shades.
The DHP Emily Linen Chaise Loungerhas a split-back style and is available in eight color shades. The futon has a modern low-profile design with chrome legs and a tufted backrest. The compact size of the item makes it the best futon to use in small spaces. It can convert into a twin and ship in one box.

The futon has a convertible design and is easy to convert into a bed or lounger. The fabric doesn't stain easily and wipes clean in seconds. All the parts and assembly tools are included in the box.
Pros
Easy to assemble in a few minutes.
Foam cushion is comfortable and supportive
Soft fabric has a velvety texture.
Lightweight and easy to move around.
Cons
Wobbles and may not hold up well when it's used by kids.
Legs can start to bend over time.
DHP Emily Linen Chaise Lounger
This futon has a weight limit of 600 pounds, making it the best futon for more than one person to use.
The fabric has a tufted design, and it pairs well with different types of accent chairs in the room.
The slanted chrome legs look upscale and add a chic touch.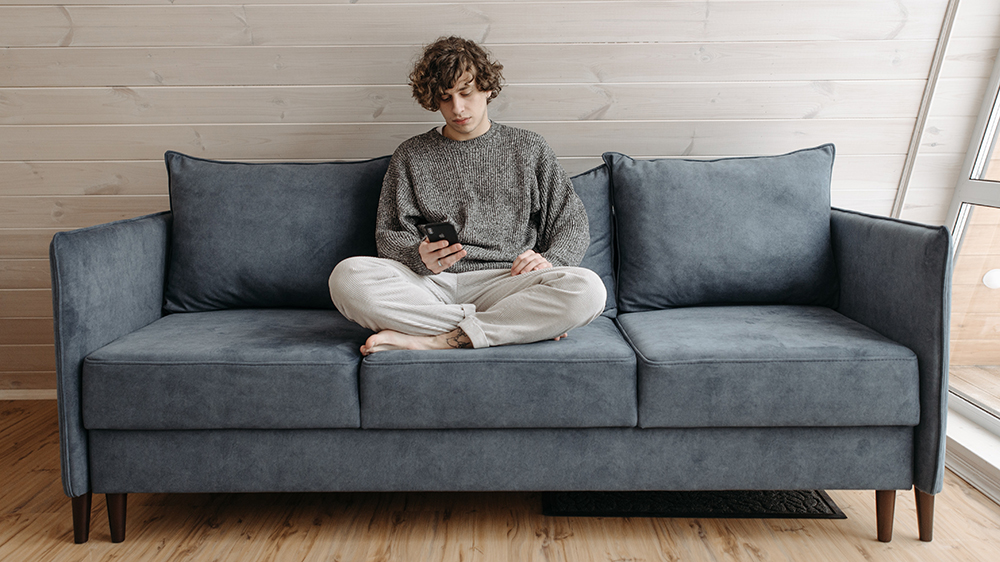 Common Types of Futons
There are many different types of futons available, making it necessary to be aware of what's available when you're shopping around for the best futon for your needs. Although futons are only a mat or pad in Japan, there are more styles available in the U.S., whether you're looking for a queen futon or the best futon bed.
Lounger
Lounger futons are ideal for those who are limited on space and need an extra bed or seating area. The lounger can recline backward to lay flat for frequent use during the day and night. They're available in all types of materials and sizes for children and adults to use.
Loveseat
Loveseats often consist of two separate mattresses and also as a traditional style. The two-piece mattress uses an ottoman to convert into a full-size mattress. The sizes and back can also fold down to immediately convert into a bed.
Bifold Frame
Bifold frames are known as the classic style of futon and typically measure 54 inches wide. The locking mechanism keeps it together when it's not folded out into a bed, making it easy to store away without taking up too much space.
Trifold Frame
Futons with a trifold frame have an ottoman that sits underneath the frame to ensure it's out of the way. The frame is compact and doesn't take up a lot of wall space. However, it has a lot more floor space and can be used as a loveseat. They're often a great choice if you want a futon queen size.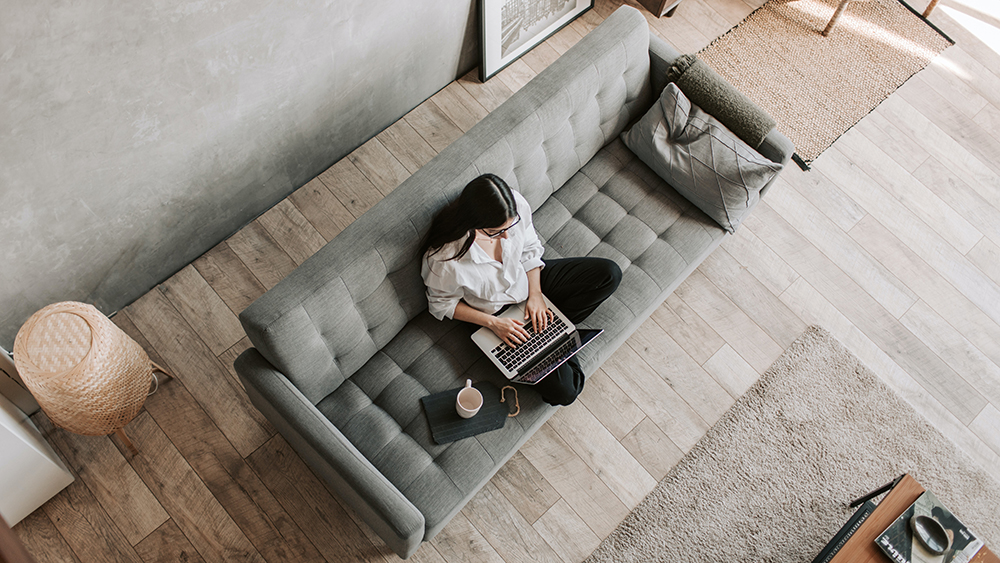 Things to Consider Before Buying the Best Futon
Size
The size of the futon is the main factor to consider when you're shopping around for a futon. The dimensions should fit well in the room where you plan to place it to prevent it from overcrowding the space. You should also consider how high it sits off the ground to ensure it can accommodate your height. If you plan to have two people sleep on it, opt for a queen size futon.
Materials
Look into the materials of the futon to ensure it's high-quality and will last long-term. The type of fabric used will also determine how comfortable you feel while sitting or sleeping on it. The materials on the legs and frame will influence if it's prone to wobbling, shaking, or squeaking over time.
Style
The style of the futon should be specific to your taste to ensure it's something you enjoy seeing each day. It should also complement the other furnishings and decor pieces in the room to ensure it blends in well. Some of the top styles available include mid-century, modern, retro, rustic, farmhouse, upscale, and contemporary.
Versatility
Research the versatility of each futon to determine the different types of ways it can be used depending on the various configurations available. You can get a lot more use out of it if it can be used in more than one way.
Price
Futons are available at all different price points, which makes it necessary to find something that fits within your budget. The quality of materials, construction, and location of where it was manufactured can influence the overall price.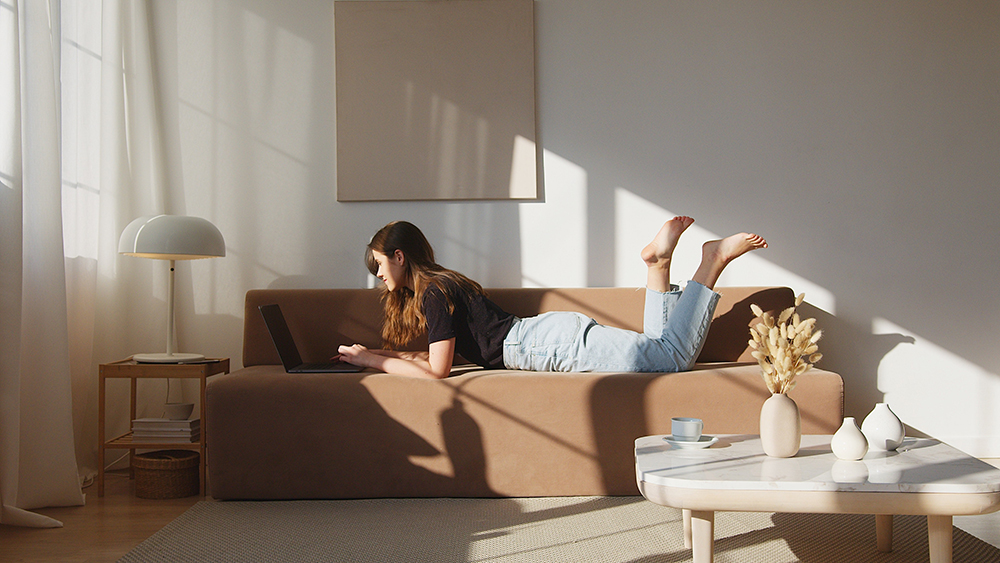 Benefits of Having a Futon
Easy to Transport
Many people favor futons because they're lightweight and easy to transport. This makes them ideal for moving in and out of apartments, especially if you're a renter.
Functional Design
The functional and versatile design allows you to use the futon in more than just one way. You can use it as a place to sleep or convert it into a bed. The reclining back also makes it ideal to use as a lounger when you want a comfortable place to relax.
Variety of Styles
There are a variety of different styles of futons available on the market, which allows them to complement all types of rooms and settings. You can choose from a variety of color shades and materials to ensure it blends in well with your home or office.
Comfortable Design
The quality foam that is used in the cushions of futons makes them comfortable to use each day, whether you're playing video games or need somewhere for your guests to sleep.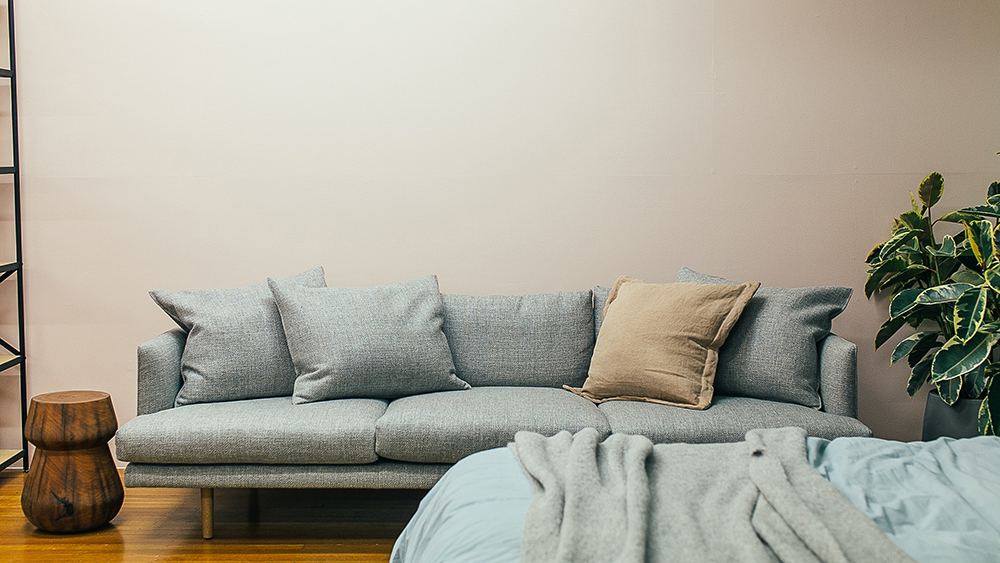 FAQ
Are futons worth it?

Yes, due to their versatility, futons can be worth the investment and used for different purposes in the home.

How do you make a futon more comfortable?

You can add a mattress topper on a futon to make it more comfortable to use when you sleep on it.

How much weight can a futon hold?

Most futons can support up to 600 pounds, making it easy for two people to sleep on top.

Can you sleep on futons every night?

Yes, most futons are sturdy enough to be used each night with proper use.

Is sleeping on a futon bad for you?

The sturdy and quality foam included in futons make them an excellent choice to use for sleeping on to ensure you have proper support.

What size bedding fits a futon?

Full and queen size bedding can be used on futons to ensure you have enough warmth during the night.

How long do futons last?

Most futons last an average of five years, but it depends on how often you use the product. The lifespan can also be influenced by how heavily they're used by children.

Do futons break easily?

No, futons don't break easily if you don't jump on them or apply too much weight on top.

How do you make a futon last longer?

You can make a futon last longer by staying below the weight capacity and by keeping it in the same spot over time.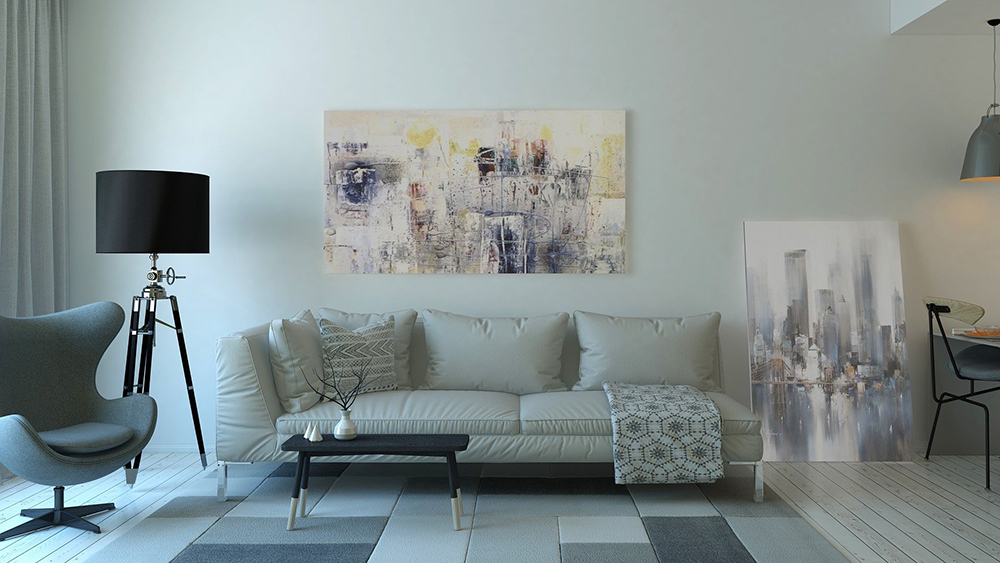 Choose One of the Top-Rated Futons in the Industry
The Novogratz Tallulah Memory Foam Futon offers a high level of comfort and remains firmly planted on the ground with its sturdy wood frame, making it a top pick and the best futon. The top rated product is the Mercury Row Imani Square Arm Sleeper because of its chic and upscale appearance. The Urban Outfitters Greta Recycled Sleeper is the Best Leather Futon for its unique design and convenient functionality.
Novogratz Tallulah Memory Foam Futon
The Best Velvet Futon is the CosmoLiving by Cosmopolitan Liberty Sectional Storage because it's sturdy and easy to clean when you're looking for the best futon available. The Best Budget futon is the Serta Futons Full 66.1" Wide Tufted Back Convertible Sofa, which looks contemporary and is lightweight enough to move around easily. The Nirvana Futons Stanford Futon Set, Full Size Frame and Mattress is another top because of its rustic design and solid wood materials on the frame. You can also consider the DHP Emily Linen Chaise Lounger because of its glossy chrome legs and easy reclining positions.