Formally known as a shikibuton, the Japanese futon mattress represents Japan's traditional style of bedding. While Western futons come with a single, thin mattress and adjustable frame, the shikibuton has only a three- to four-inch cushion and no structural support underneath.
In Japan, a shikibuton is laid directly upon the floor since their floors are typically made of soft panels with rice straw imbedded into them. Even underneath your foot, you will notice the difference in softness from the hard floors and carpets of the Western world. And, sure, sleeping on the floor might not seem like the most comfortable option. However, it seems that shikibuton are better for spinal alignment and reducing joint pain.
Regardless of whether you're needing a Japanese futon to travel to Japan, are a minimalist, are just over sleeping on a crummy traditional mattress, or want to try something to ease your back pain, this Japanese mattress might be worth a shot. But which one should you try? And how do you tell a good one from a not-so-good one? Read on, as we're going to cover that in this review of the seven best Japanese futons.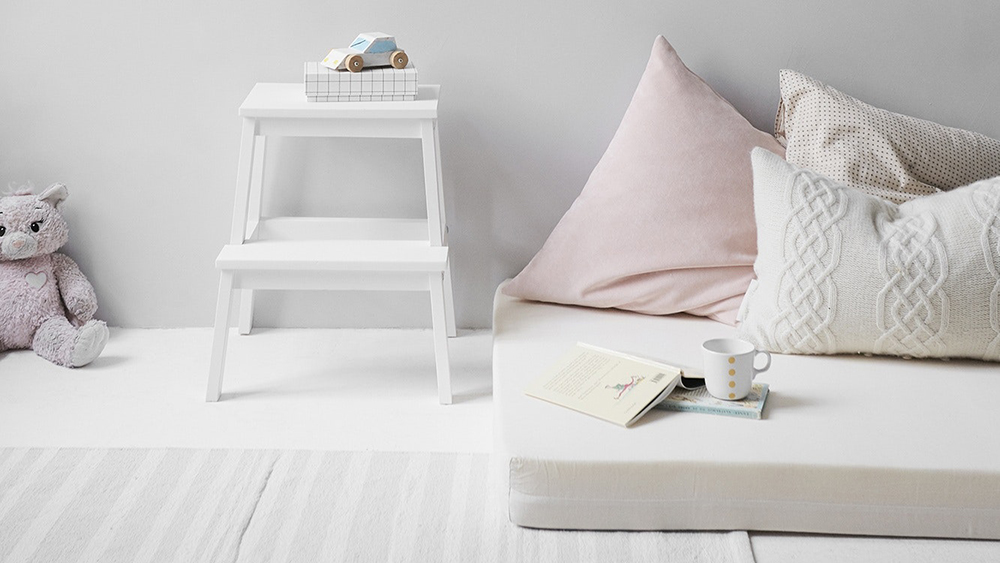 What is a Japanese Shikibuton Floor Mattress?
As I mentioned above, a Japanese floor bed is composed of a shikibuton – a type of futon that Japanese people place on the floor to sleep on. The history of this traditional Japanese futon is worth noting here. For many centuries, Japanese people lived in small homes, many of which had just one room for an entire family to sleep in. Since living quarters were tight, the families had to be minimalistic. And that, of course, meant no big beds with fancy wooden frames like what European high society slept on.
After World War II, American soldiers returned home and talked about the futon Japanese style mattress. Word got around quickly, and they took off in the Western world. However, they were a lot thicker than their Japanese counterparts. This made it impossible to roll and store them. Those looking for a shikibuton today will want the traditional Japanese version and not a Westernized futon.
Now, there are some therapeutic effects of the Japanese futon bed. They are known for being better for your spine. It helps to align your spine as you rest, whereas a regular soft mattress can lead to curvature of the spine, which will cause chronic pain over time. It also engages the muscles in your lower back while you sleep, strengthening them with each passing night. A body-conforming mattress won't do this and tends to work in the opposite way: relaxing – thereby weakening – the lower back muscles.
So, why should you buy one? Aside from it helping your spinal alignment and muscles, this type of mattress frees up space in your bedroom. You can carry them around as you travel, and they are easy to clean – much easier than a standard soft mattress. While Japanese futons aren't for everyone, they are affordable for those who are on a tight budget.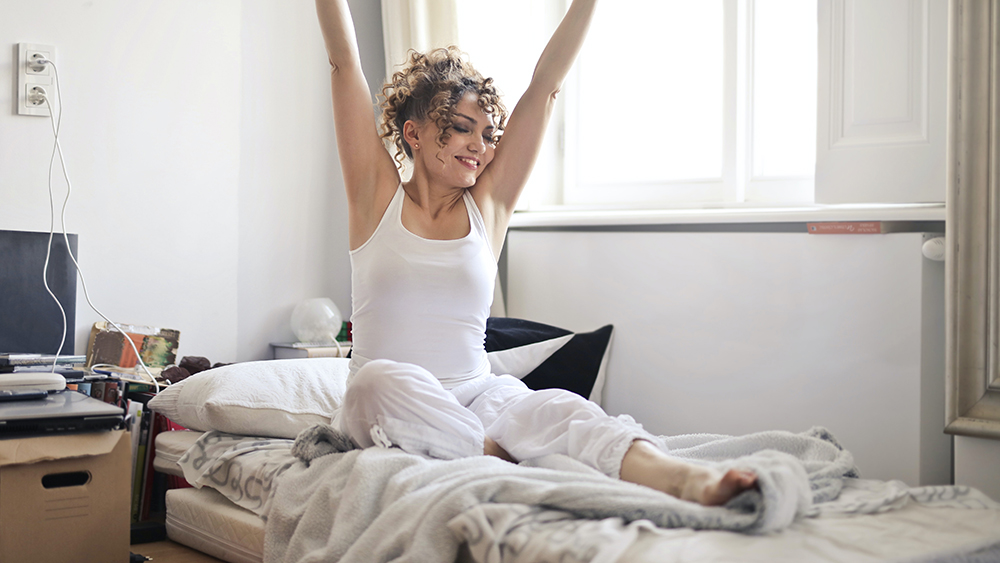 7 Best Japanese Futons Reviews
Our top pick for a Japanese futon is this traditional shiki futon by FULI. You can easily spread it out on a tatami mat every night, then roll it back up and store it during the day. The exterior is manufactured from 100% cotton while the interior contains polyurethane and polyester stuffing. Also, take note that this futon is manufactured in Japan. You can get it in a queen size if you need the extra space.

When you unpack this futon, you will want to allow it time to dry in the sun. Hanging it up on a sofa or chair will help it dry even more. As far as cleaning goes, it can be washed in a large dry cleaning machine at the laundromat, taken to a dry cleaner, or given a spot treatment with a mixture of water and baking soda. Washing it in a regular washer and dryer might not be as effective due to its size and construction.

Buyers report getting the best sleep of their life once putting the FULI futon down on the floor. This can help save time and money when looking for a bed. And it seems to actually help people who struggle with sleep due to back pain. Just note that transitioning from sleeping on a bed to sleeping on the floor with a Japanese futon can take some getting used to and might not be suited for everyone.
Pros
Helps reduce back pain
Materials are all natural
Easy to fold and store
Works for floor sleeping or loft beds
Cons
Hard to wash in a regular washer and dryer
Needs to be dried in the sun
Might not be comfortable for all sleepers
Japanese Futon by FULI
100% cotton fabric on the outside
Polyurethane core
Polyester stuffing surrounding the core
EMOOR's Japanese Futon is extremely adept at providing balanced support all night, every night. With six different sizes to choose from, you can find what works best for you space-wise. The queen size presents a nice middle ground. Made with a three-layer design, this Japanese futon has a firm pad in the center to give plenty of support. It is surrounded by soft fiberfill on either side, and the quilting is done in CLASSE style for extra comfort.

This futon is not washable in a regular washer and dryer machine set. Instead, you will want to invest in a cover and regularly wash that. Air-drying the mattress can also be really beneficial in keeping mold and bacteria at bay.

You can use this foldable mattress on the floor, on a tatami mat, or even on a platform slatted bed for extra support. Pyrethroid is used as an anti-tick measure while quaternary ammonium salt is utilized as an anti-bacterial. Other than that, you should not encounter any chemical smells.

Some buyers have lamented that this mattress is too flat for them. They claim it is not 3 inches in height as the product description states. However, other buyers have successfully used it in camper vans. Most find this mattress to be thick enough without flattening when you keep it folded up.

While you might initially think you have to wait a month to get this mattress, EMOOR is known to utilize expedited international shipping to help speed up the process.
Pros
A firm padding that offers support
No harsh chemical smells
Six sizes to choose from
Utilizes CLASSE quilting for maximum comfort
Cons
Cannot be machine washed
Might be too flat for some users
Japanese Futon by EMOOR
200 thread count exterior cotton with a polyester interior
A firm core offers support
It is about 2.5 inches in height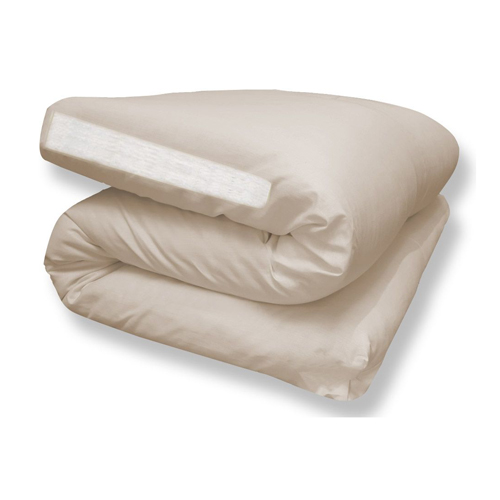 An all-around good choice is the Organic Cotton Shiki Futon Mattress by Shikibuton. While it is more expensive than many other options, this futon mattress comes in seven sizes, going all the way up to California King.

Made from organic cotton, you can choose whether you want a 3- or 5-inch high mattress. This mattress will need to routinely be aired out and flipped for even wear. These mattresses are kind of heavy, with weights ranging from 35 to 75 pounds. If you need something lightweight to roll up, this might not be the right mattress for you.

This mattress does not emit any gaseous odors after being opened and does not have any pesticides used on its materials. Organic cotton provides a softer structure than conventionally grown cotton, and it is naturally felted in the company's cotton gin machine. This mattress is even renewable and biodegradable, making it one of the most eco-friendly of its kind.
Pros
Medium firm works well for side sleepers
Multiple sizes to choose from
Organic cotton used in the construction
No pesticides or chemical smells
Cons
The price is higher than average
Can be heavy to roll and lift
Organic Cotton Shiki Futon Mattress by Shikibuton
This mattress utilizes plant-based PLA fiber
Has USDA certified organic cotton layers
Medium firm
Looking for something more budget-friendly? The 8-inch Premium Mat by DHP might be more up your alley. You can use it either as a standard Western futon on a base or just lay it out on the floor each night. With 8 inches of padding, you should not be able to feel the floor beneath you.

This mattress is designed with independently pocketed 15-gauge pocket coils that work to evenly distribute your weight as you sit or lay down on it. It is meant to contour to the curves of your body in an effort to generate support. Mind you, a standard size futon frame is sold separately and is therefore not accounted for in the cost of this item.

The inner materials are made without PBDEs, TDCPP, or TCEP flame retardants. They also lack any ozone depleters, mercury, lead, or heavy metals. It is also phthalate-free. The mattress itself weighs about 58 pounds, so it isn't exactly lightweight. An effort will be required to lift it. Also, due to its thickness, you cannot roll it up or fold it side over the side like you can a traditional Japanese futon.
Pros
Affordability
Can be used on a standard futon base
Plenty of cushioning
Comfortable for larger people to sleep on for a few nights
Cons
Heavy to lug around
Cannot be easily stored away
8-inch Premium Mat by DHP
The DHP 8-inch Premium Mattress has pocket coils for support
Standard spring coils
Interior polyester
Want a full futon set complete with antimicrobial materials? The Japanese Floor Futon Set by EMOOR might be your best bet. In this set, you get the Japanese futon, a comforter, and a pillow. The mattress is just like the one listed above, in your choice of size.

As a part of the CLASSE series, you can expect to find EMOOR's trademark quilting design that aims to enhance comfort. The kakebuton (or comforter) is equally soft in its design, as is the makura (pillow). Covers are included here, so don't worry about needing to go out and buy more.

Again, the firm fiber pad is surrounded by soft fiberfill for maximum comfort. The exterior fabric is 100% cotton while the inner stuffing is 100% polyester. The three-season kakebuton is breathable enough for summer and warm enough for a mild winter. You can easily add another blanket on top for extra warmth.

People who have extremely poor spinal health should probably avoid using this set. Those with chronic lower back pain or sciatica might experience worsening symptoms. However, individuals with spines in better condition should feel an improvement in their spinal alignment after sleeping on this for a few weeks.
Pros
A breathable but warm comforter is included
The mattress is about 3 inches thick with enough support
No foul odors and little-to-no flattening
No bumps or thinning areas after use
Cons
Might not be ideal for people with severe back pain
Might not be thick enough for some sleepers
Japanese Floor Futon Set by EMOOR
Comes with a pillow, futon mattress, and comforter.
Materials used are 100% cotton and 100% polyester - no fiberglass to be found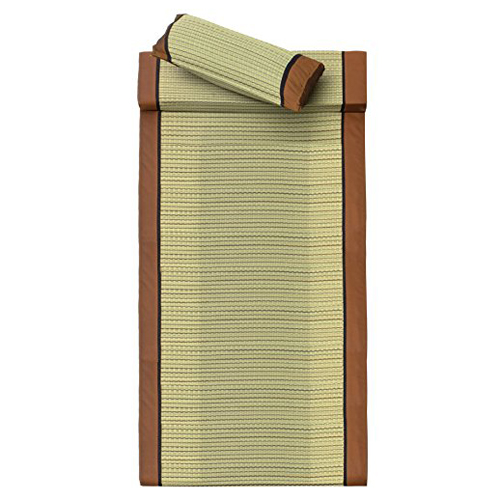 Want to keep it super traditional? Try the Folding Soft Tatami Mattress by ORIENTAL Furniture. This tatami mattress is designed with Japanese practicality in mind. Its design is simply this: traditional rush grass over soft foam. This gives it a lightweight design of just 10 pounds. You can simply roll it up and store it just about anywhere.

When assembled, the mattress is about two inches high. Sure, this is shorter than most other options, but it can also be easily used on top of a standard mattress to gain more support. Some people might find that the mattress loses its shape over time as the materials might soften.

Overall, the traditional appearance is what will appeal to buyers. If you prefer an extremely low profile as the Japanese tend to, then this mattress might meet your needs. Of course, if you suffer from back pain, placing it directly on the floor might be unhelpful.

Cleaning this mattress is relatively easy. You will need to wipe it down after use, and you cannot run it through a machine wash.
Pros
Extremely lightweight for easy storage
Has a traditional tatami mat look
Ideal for camping
Easy to clean
Cons
Materials might soften over time
Not very thick
Folding Soft Tatami Mattress by ORIENTAL Furniture
Comes with a 2-inches-thick pad done in traditional style with rush grass over soft foam
A small pillow is included
Roll up and secure it with straps until you're ready to unroll it again. That is the beauty behind the design of D&D Futon Furniture's Traditional Japanese Floor Rolling Futon. It is also the most affordable option on this list.

Whether you are planning your next big camping adventure or are just ready to switch away from a standard bed, this rolling futon is extremely easy to use. Heck, you can even do yoga on it. The catch? At 3" thick x 30" wide x 80" long, it is meant for only one average-sized person.

You will want to invest in and always use a cover for this mattress since that makes it simple to clean. As for the mattress itself, it is spot cleaning only. This mattress will need to be aired out on a warm, sunny day for maximum effect.

On the outside, you get black 90% cotton fabric. Inside, the support comes from a one-inch layer of foam surrounded by a layer of polyester fiber. The cotton batting makes for quick and painless rolling.
Pros
Easy to fold and store
Affordably priced
Can be used for all kinds of purposes
Can help align the spine
Cons
Some buyers report getting a mattress that is too small
Thin design might let cold air come through from the floor
Traditional Japanese Floor Rolling Futon by D&D Futon Furniture
Include straps to secure the rolled-up mattress
Lightweight design
Inner one-inch layer of foam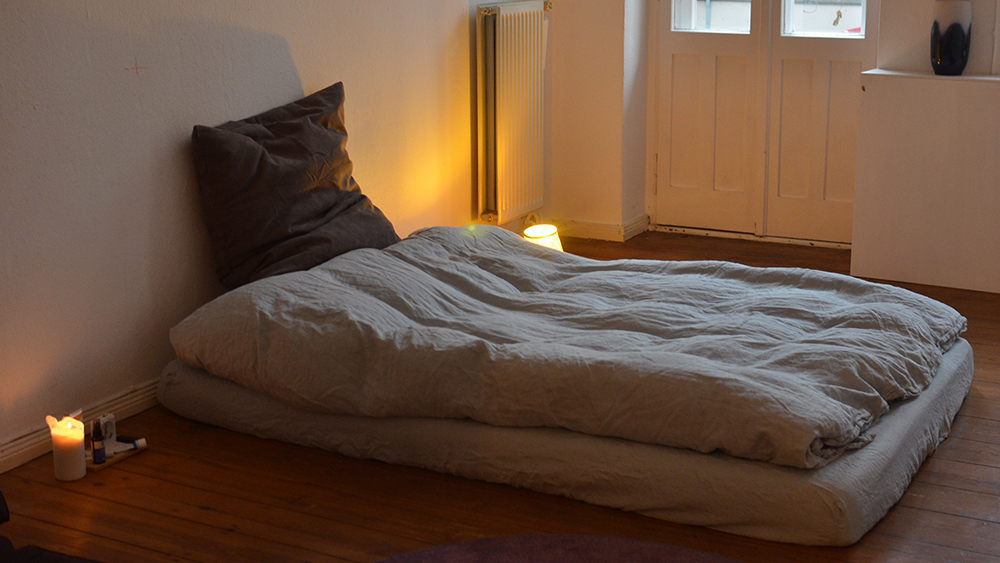 Japanese Floor Mattress Types
There are a few types of Japanese futons. You can either get the traditional Japanese shikibuton or try a foam futon option. But which type is right for you?
Traditional shikibuton
First, you have your traditional shikibuton. It is usually made exclusively from cotton material. It often comes with a zippered cotton cover with either a cotton duck weave or woven cotton. They are filled with cotton batting, not foam. They typically pair with a tatami mat in Japan.
Foam futon
A foam futon is a little different. This type of Japanese futon is filled with cotton and, due to its construction, is not considered to be a truly Japanese futon. They do, however, offer a lot of support and comfort. They just aren't as easy to store as a traditional Japanese futon.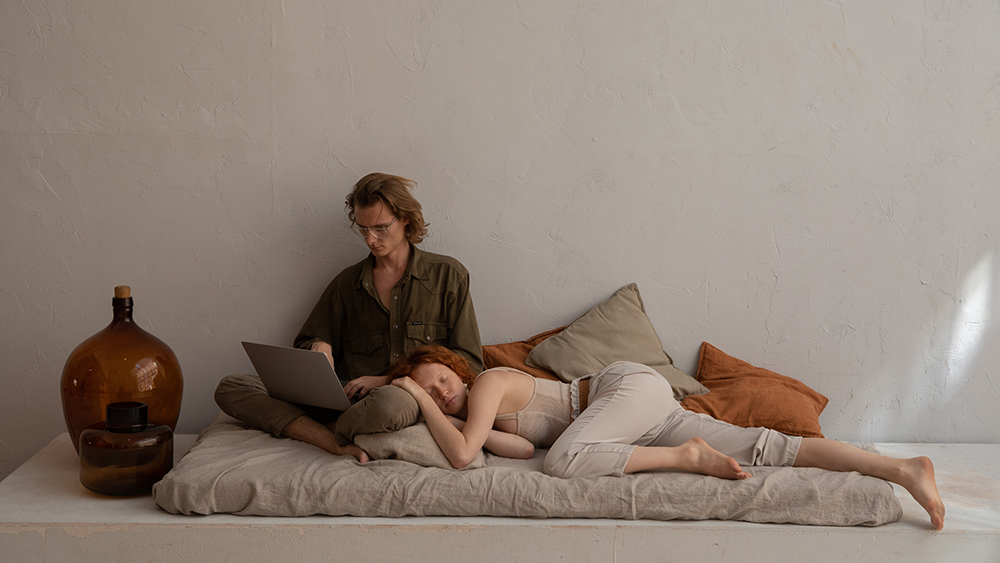 Things to Consider Before Buying a Japanese Futon
Foldable or Rollable
One of the most important things to consider when buying a Japanese futon is whether you want one that you can fold or roll. Which one you do will depend on the thickness of the mattress that you buy. A thick mattress will be a lot harder to roll. Rolling mattresses often come with ties to help secure the mattress when being stored away.
Moisture Evaporation
About one pint of your body's moisture can get lost per night. Cotton is good for helping this moisture (in the form of sweat) evaporate. This does mean you will need to give the mattress cover a good cleaning as often as possible.
Tatami Mat
If you really want to do things the Japanese way, a tatami mat can be placed beneath the futon. These mats are light and breathable, keeping you cool on hotter nights. You can even sleep directly on the tatami mat if you prefer. The mat itself is believed to be beneficial for your spine.
Care
What are the mattress' cleaning instructions? You will need to follow those rather precisely. These mattresses aren't always easy to clean and might need to ventilate and dry outside on a sunny day. If you cannot wash the mattress, it should be dry cleaned. Also, the floor beneath it should be kept clean too.
One Layer or Two
Do you need just one mattress, or is two better? Some people find that they need the extra cushioning and will stack two futons on top of one another. Of course, buying two means doubling your cost.
A Shikibuton Frame
A slatted bed frame is the best option if you decide that you do not want to sleep directly on the floor. Consider getting a slatted wooden frame in your mattress' size. They can have a low profile and provide extra support.
Storing a Japanese Mattress
A futon needs to be folded or rolled up and stored each day. You need to have only a little bit of storage space available. Mold can develop on these mattresses if they are left in storage for too long, so be careful of letting them sit unattended for too long.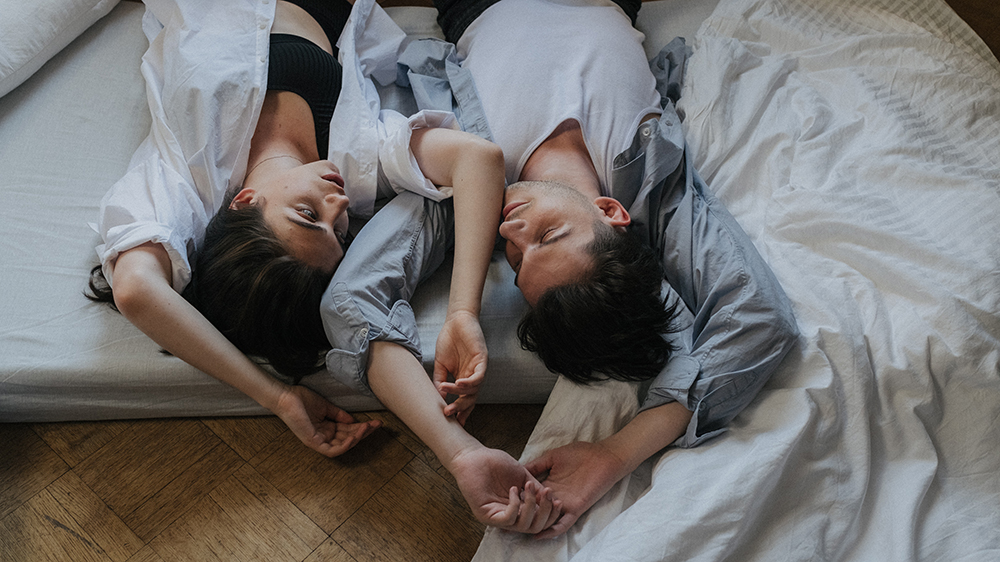 Benefits and Downsides
Pros
Although there is a lack of scientific evidence to back the claims, many people find that sleeping on a Japanese floor bed is better for their spines. Being able to customize your sleeping arrangements is important for a good night's rest, and you can do that with a Japanese futon bed.
We also like that futons are easy to store. Roll or fold them up and set them aside until you need to use them again – it is really that simple. If you are limited on space, a futon can save you some square footage that a standard bed would otherwise consume.
Perhaps you're just a minimalist. Minimalism and Japanese futons go hand-in-hand. Futons alleviate visual and physical clutter from your home. They come in different sizes and have different cover colors and patterns, so you can customize as you wish.
Finally, we also enjoy the versatility you get from a Japanese futon. You can use them in any room of your home, out camping, for the kids to sit on, for a family picnic – the possibilities abound.
Cons
There aren't too many things we dislike about most Japanese futons. When you buy a Japanese floor mattress, you will want to consider a few potential downsides. People who have chronic back pain or even stiff joints in the knees might not do well sleeping on a futon on the ground. You might need to double up on mattresses (which can get expensive) or place it atop a wood slatted platform bed for extra comfort.
And then there's the cleaning. These mattresses need to be spot-cleaned, and they definitely require an outdoor airing-out in the sun at least once a month during warmer seasons. They need to breathe. You've also got to check and make sure they don't develop mold because of how they can hold the moisture in.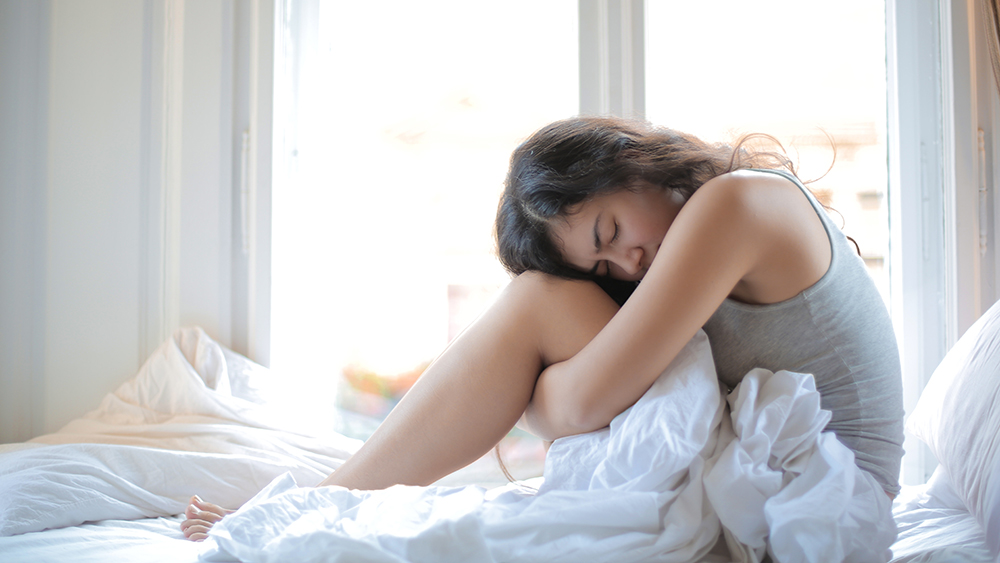 FAQ
Are Japanese futons good?

Japanese futons can be good for your spine since they create a straighter alignment. Standard mattresses comfort to your shape whereas a shikibuton provides support but encourages your spine to stay in an L shape.

Are Japanese futons recommended for guests?

Guests can certainly benefit from Japanese futons. They are easy to roll out as needed and will provide comfort for guests.

How long does a Japanese futon last?

A Japanese futon can last around fifteen years when properly cared for. They have been known to outlast standard mattresses because they are durable and easy to clean.

How much is a traditional Japanese futon?

A traditional Japanese futon typically prices between $200 and $400. More expensive models can go up to $1,000 and are typically made from the most eco-friendly, organic products.

Why are Japanese beds so low?

Japanese beds are low to the ground because they are easy to move and store as needed. Japanese apartments tend to be quite small, so Japanese people enjoy maximizing what space they have.

How heavy is a Japanese futon?

Japanese futons can range from about 10 pounds up to 80 pounds. Weight will depend on the size and materials used.

Why do Japanese sit on the floor?

Japanese people sit on the floor to eat because it is believed to promote blood flow to the stomach. Also, in the Shinto religion, it is believed that kami (spirits) dwell in all things, including nature. Sitting on the floor is a way of showing the kami respect.

What are Japanese futons made of?

Futons are made of either full cotton material or with layers of foam padding inside.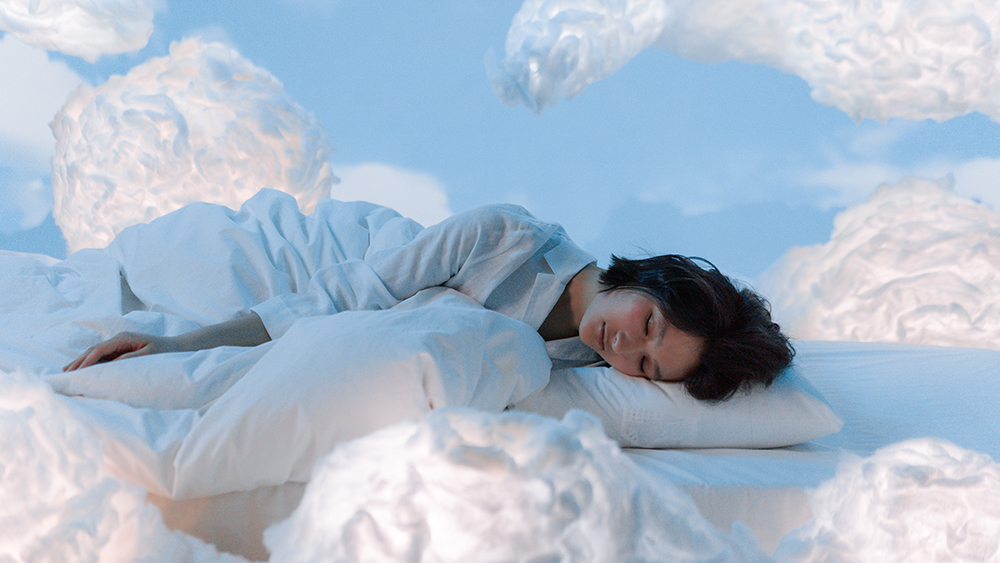 Wrapping It Up
Getting a good night's rest can hinge upon what you're sleeping on. Your spine might look more like an S than a J, which is how they should ideally appear. Our standard mattresses do not encourage the J shape; sleeping on the floor, however, seems to. At least, that is what users tend to report.
While they might not work for everyone, traditional Japanese futons are versatile and at least make for handy sleeping areas while you're camping in the wild American forests or backpacking throughout Europe.
Japanese Futon by FULI
That's why the Japanese Futon by FULI is our top pick. It is extremely versatile and strikes a reasonable balance between price and quality. It just needs regular cleaning like every other Japanese futon out there. Once you get past the idea that you have to take care of your mattress, you might just find that it really takes care of you.