When it's time to go bed shopping, you may find yourself overwhelmed.
Foam or innerspring? 
Pillowtop, hybrid, or futon? 
Can I keep my frame, or do I need to buy from the floor up? 
Depending on your current needs, your present health, and any mattress fails you've had in the past, you may have better luck checking out Reddit.
Reddit is a great place to ask for help, run a basic search, and dig into the health conditions that a new mattress may impact.
Athletes who need healing sleep, insomniacs who need movement cancellation, and chronic pain sufferers who need relief may get great results by investing some time into researching the best mattresses according to Reddit comments and reviews.
So, let's get to it! To save you time in researching through Reddit, we have reviewed and filtered out the Best Mattress Reddit Recommendations to make things super easy.
7 Best Mattresses Reviews According to Reddit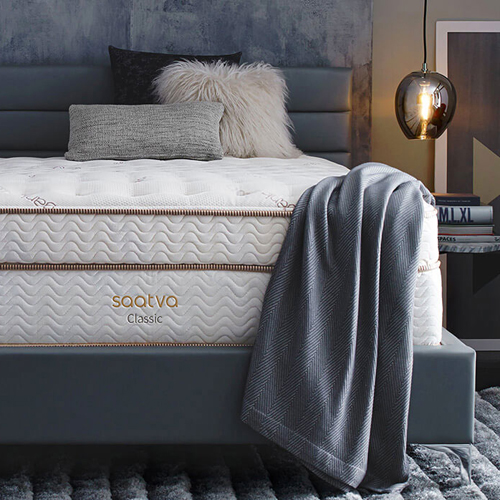 The Saatva Classic is a hybrid mattress, which means you will sleep on coils for air movement and foam for the comforting squish.

This mattress offers a 15-year warranty and a 180 night home trial. The user recommendation is a strong commentary about the durability and consistency of this mattress.

The author is a large man who has noticed no loss of mattress firmness after owning it for a year. When considering investing in a mattress according to Reddit, do make sure that you check the overall height of your purchase and any foundation you choose to buy.

These mattresses can be quite tall when the whole bed is put together. If you're tall, it's not a problem, but shorter adults, pets, and children may need a stepstool to get into the bed.

Important to note that this mattress does have a foam rail at the outer edge to provide support when you need to get out of bed. This may make it an ideal choice for older sleepers.
Pros
If you've ever struggled to enjoy sleeping on memory foam because you got overheated, the springs can help you to stay cool
The free hauling off of your old mattress, depending on where you live, can save you a great deal of cash on dumping fees
That outer rail of foam support can be very useful if you have a mattress that's a bit closer to the floor
Cons
The Classic is known as a luxury firm, which may be a little bit too hard for a side sleeper or a bit too plush for a tummy sleeper
If you are a very hot sleeper, the plush cover may leave you waking up sweaty
The Saatva platforms tend to be pretty low; if you need storage, you may need a different bed platform
Saatva Classic
The Saatva Classic comes with free delivery and removal of the old mattress.
The tufted top will provide an amazing cushion for a tired body.
The coils are made of recycled carbon steel and will create a durable base for larger folks.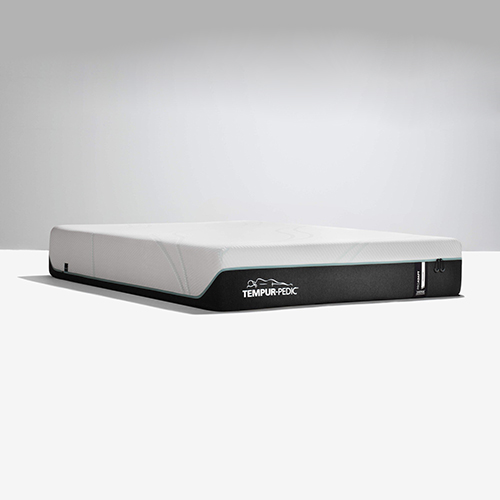 The mattress professionals at Tempur-Pedic have been creating top-quality mattresses for years.

The Tempur-Pedic TEMPUR-ProAdapt pairs a lower level of comfort layer with a matching layer of pressure-relieving foam. Like all Tempur-Pedic mattresses, this mattress has a deep foam base for durability.

For those who have struggled to get comfortable on a traditional memory foam mattress, the hybrid option will allow more air and result in more independent motion.

Like many mattresses in this review and most Tempur-Pedic mattresses, these are quite heavy. Get the delivery service and reduce your worry.

There is motion transfer protection over every inch of this mattress. If you're a restless sleeper and get into trouble for waking up your partner, this may be the one! The Reddit best mattress options are an investment in your health and your relationships.


Pros
These mattresses are incredibly durable; the Tempur-Pedic brand name is justly popular
The ten-year warranty will reduce worries
You can use this mattress flat or on a flexible frame
Cons
Tempur-Pedic mattresses cannot be used on the floor or on a box spring
If you need more squish as a side sleeper, this mattress may not be soft enough
These mattresses are quite heavy; measure both your existing bed frame and all of your access points
Tempur-Pedic TEMPUR-ProAdapt
This mattress never needs to be flipped or rotated. Set it and forget it!
You will get 90 days to test out this mattress and free delivery and removal. An Amazon Reddit selection may be cheaper, but hiring someone to haul off and dump your old mattress will bump up the cost.
These aren't cheap, but you can finance this for 36 months with no interest. Worth it to buy the best online mattress Reddit recommends for those who need comfort but hate the "quicksand" feel of memory foam.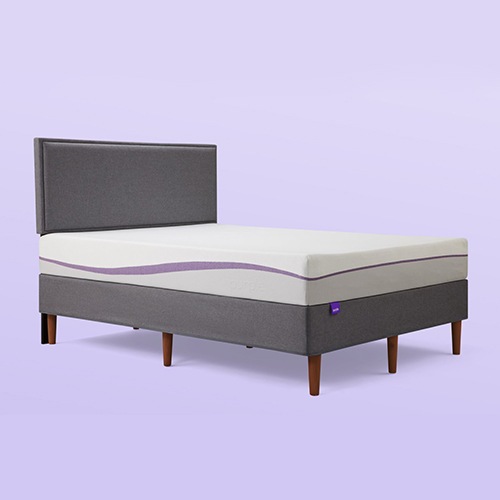 The Purple Mattress brand is quite popular with hot sleepers.

There are over 1,400 air channels built into your Purple Mattress. If you gave up on foam mattresses because you woke up sweaty and nasty, this foam mattress may change your mind.
Avoid the thinner mattress; this is generally offered for children; instead, level up and get the thicker mattress for your children, yourselves, and the guest room. You can also get your Purple Mattress in a hybrid, which is a great option for both side and back sleepers.

This is one of the best online mattresses Reddit commenters promote for folks with back pain. As you sink, the support gets stronger. You can enjoy a cushion without feeling swallowed by the mattress.

Purple mattresses are very low-odor; like any other mattress, it will need to expand once out of the box.

However, the "foamy" smell is not known to linger as it can with some foam mattresses.
Pros
The grids and gel foam layers of this mattress will do a great job of keeping heat away from your skin
All of these mattresses will work on a flexible frame; if you need your head or your feet elevated, you can use either a Purple hybrid as well as a foam
The grid is impossible to feel below the super-stretch cover but will keep air moving right below you
Cons
The foam of a Purple will flex, but the sink will be slow. If you're a snuggler, you may not be completely comfortable
Tummy sleepers will love the firm Purple, but back sleepers may struggle and side sleepers will sufferh
You will need a slatted, supportive frame; this can't go on a box spring or the floor
Purple Mattress
If you find that memory foam is too much like quicksand, this mattress formulation has more spring.
This mattress offers extra cushioning at the shoulder and hip.
Coils are individually wrapped in the hybrid mattress to reduce the risk of motion transfer.
4. Best Memory Foam Mattress: Zoma Mattress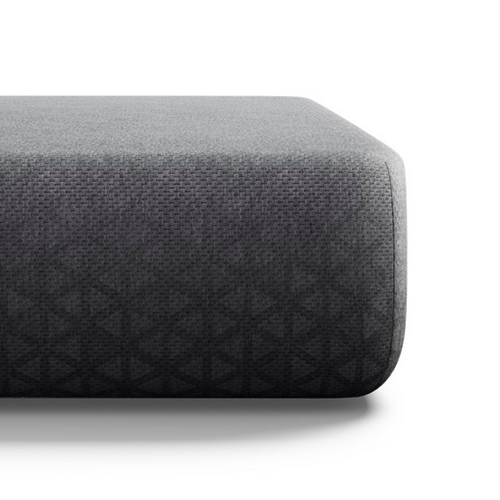 If your job or workout style can leave you achy and sore, the Zoma Mattress may be a great option.

You can get this mattress in a full foam or a hybrid style. From the top-down, you can stretch out on a cooling cover. Beneath that is a layer of gentle cushioning that will keep you snuggled in and is ideal for side sleepers.

The next layer of cushioning below that is a reactive foam that supports you at the pressure points of hips and shoulders.

Finally, the base is either of dense foam or individually wrapped coils to support you fully as you sink deeper into sleep.

Both the foam and the innerspring hybrid offer you protection against motion or bounce. If you and your partner like to work and play hard but one of you is a light sleeper, you can easily settle into this mattress and not be woken by a restless neighbor.

The Zoma technology really shows just how far foam mattresses have come over the years; it used to be that a firm mattress meant a bouncy night for sleepers of restless partners, but the motion protection features make a huge difference for 21st-century athletic sleepers.
Pros
Free shipping and free returns after your 100-night free trial
If you love the feeling of floating on top of a mattress instead of sinking in, this bed is ideal
This mattress works on an adjustable frame that can be programmed to elevate your head or feet as needed
Cons
Like any foam mattress, this bed can have that 'new bed smell' that will take time to dissipate
You will need a bunkie board if you want to use your box spring
Snuggly side sleepers may find this bed too hard
Zoma Mattress
The AirCloth cover is designed to carry away heat and moisture before it can build up.
The top layer of foam is a perforated gel that also cools you while supporting sore joints.
The next layer of Reactiv™ foam will cut the risk of feeling as though you're stuck in quicksand.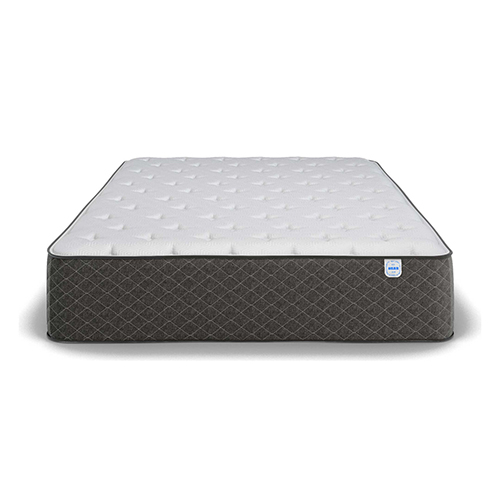 If you've got pain or injuries that get in the way of quality sleep, the Bear Hybrid Mattress may be exactly what you need.

This mattress is a bit more plush than many firm foam mattress; per experts on Reddit, there is a sense of sleeping in this mattress as well as sleeping on it. The durable foam base offers plenty of protection and support for the innerspring coils.

The next layer up is a responsive foam; the more support you need, the more this foam will give you. Above this is a layer of copper-infused foam that provides protection against bacterial build-up.

Finally, the moisture-wicking cover can protect you from over-heating while you sink in and sleep deeply. The coils along the edges will provide you with more support when you need up and out of bed.

This is an ideal bed for older sleepers, but if you struggle with hip pain at night, this mattress may be too squishy. The foam in this mattress is Greenguard Gold Certified for low emissions and low odor as this mattress expands and airs.
Pros
White Glove delivery services will haul off your old mattress, which can save dumping fees
You get a whole year to decide to keep this mattress
There's no fiberglass in this mattress
Cons
You can't put this on a box spring and it is not recommended for the floor
There is a sense of "sinking in" to this bed; if you don't like sleeping in the mattress, it may not work
This is a heavy mattress. Use the delivery service
Bear Hybrid Mattress
The copper layer of foam offers healing and protection against mildew and bacterial growth.
This mattress will flex and can be used on a programmable, adjustable base.
This is a nice tall mattress that will hold shape over time.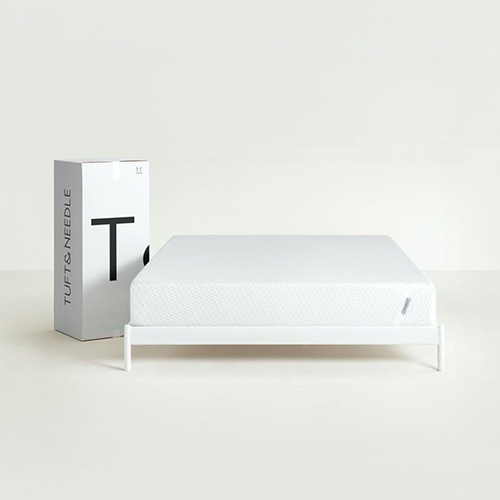 If you just need a mattress to fit onto your existing frame, the Tuft and Needle Mattress may be perfect!

This simple foam mattress is two layers of foam encased in a soft cushion. This will work well for tummy and back sleepers. If you struggle with feeling enveloped by a foam mattress, you can enjoy firmer support on your Tuft and Needle.

The top layer of foam offers bounce-back support and a pressure adapting response; the more you sink, the more support you get. Do be aware that this mattress is quite a bit firmer than one with a plush top. If you suffer from joint pain, this one may not work.

This layer is also infused with graphite to increase the heat-wicking ability of this mattress. The bottom layer of foam provides a durable base to keep your mattress sturdy and square for years to come.
Pros
You get 100 nights to decide and free returns
There's also a 10-year warranty to protect your investment
If you love a tall bed, you can put this on your box spring
Cons
The cover should not be removed, but it can be spot cleaned
This is a firm mattress and may not work for side sleepers
The profile of this mattress has no curve; it looks like a brick
Tuft and Needle Mattress
Many who don't like plush mattresses struggle with foam mattresses. This mattress will not give you that sinking feeling!
The charcoal layer takes away heat and is inherently antimicrobial.
There is a light, stretchy cover that provides cushion but carries away heat.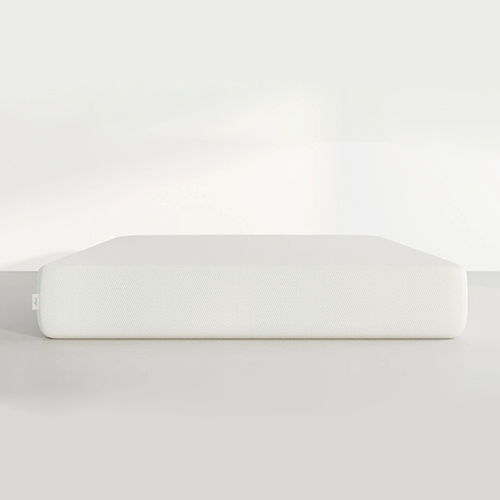 You don't need loads of cash to get a great quality foam mattress.

The Vaya Mattress has a lovely breathable cover that will help reduce heat build-up. the top layer of foam gives you some sense of "sinkability" to wrap side sleepers in a bit of cushion.

The deep foam base gives you a bit of bounce and reduces the risk of motion transfer. You can put this mattress on a slatted frame or an adjustable bed; though it's a bit firmer than many plush mattresses, it will flex and give you different options.

This is a very simple bed, made in the United States, and will keep you comfy without breaking the bank. You probably can't get delivery service for this mattress, but the Vaya mattresses tend to be lighter per size upgrade than many other mattresses in this listing.

If you're at all concerned about access, consider mocking up a cardboard box to take up the stairs and around the corners of your bedroom to avoid getting stuck.
Pros
Shipping is free if you live in the 48 contiguous states
You get 100 nights to decide
You get a cushion but don't feel swallowed by your new mattress
Cons
Side sleepers who need cushion may not be able to relax fully on this bed
The cover cannot be removed
There is no extra support on the sides of this mattress; those with joint issues may need a taller platform
Vaya Mattress
Dual foam layers mean that light sleepers won't be disturbed by a restless partner.
The cover is easy to spot clean and breathable.
Every Vaya mattress ships in a manageable 19″ by 19″ by 42.5″ box. They're not light, but they'll fit around tight corners.
How Can Reddit Help Me Choose a Mattress?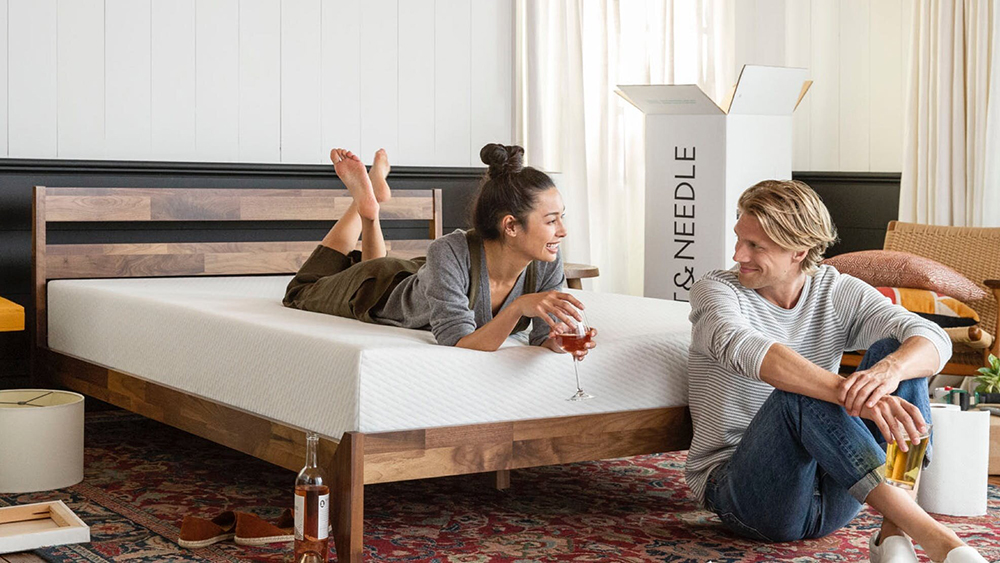 The reviews that you can find on Reddit offer real commentary made by users who often have long experience with physical challenges. For example, you may be struggling with joint pain or looking for more cushion from your mattress. You can look for articles on pressure points from those already managing joint pain.
Even better, you can find comments and add-ons from medical professionals, mattress designers, and bed sellers. You may also find comments from folks who's found ways to better control their physical challenges when they're not in bed.
Reddit is a huge gathering space of real people sharing information. Beds are expensive, and the wrong one can be a nightmare. You can gather information on Reddit before you make your investment.
Of course, Reddit is an open forum. Not all of the comments will be helpful. Your physical concerns may also be different from the reviewers on Reddit. Once your mattress is delivered, take the time to test drive it.
Your body will take time to relax and settle in; you may notice new aches and pains to replace the old ones as you snuggle down. Use the full span of time offered by your new mattress producer and if you really aren't doing better on your new mattress after the test drive period, return it. The ability to return a mattress after 100 days or 365 days is built into the price of new mattresses. Use it!
Buying Mattress Tips According to Reddit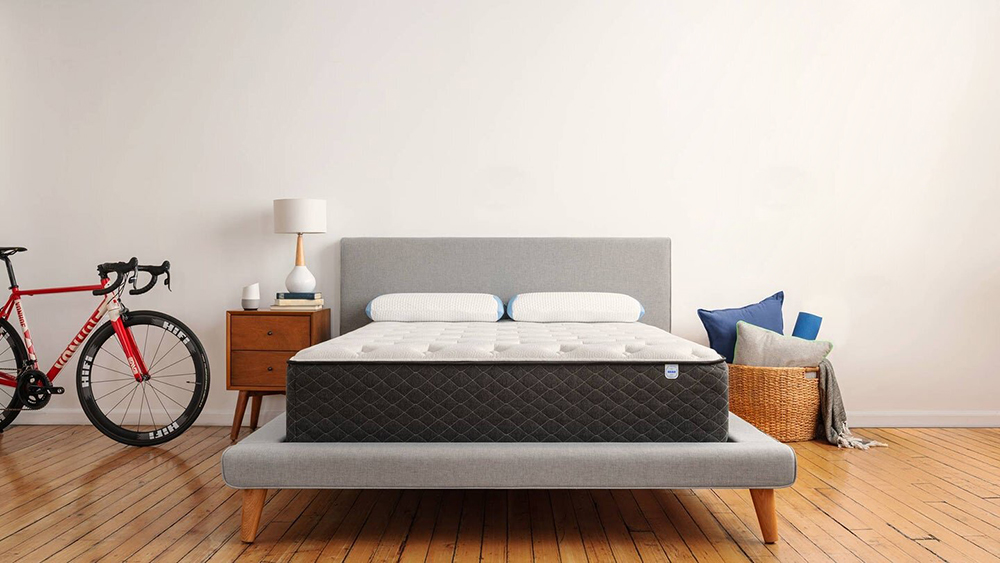 Comfort
Poor sleep can be hard on your heart, your body, and your relationships. The best mattress according to reddit is designed to hold you in comfort as you stretch out and sink in.
If you don't like the sense of sinking, consider a firmer option or switch from a hybrid to a full foam mattress.
Size
If you're a co-sleeper, you may need to level up if your partner
sleeps hot
snores
is restless
Of course, a larger mattress will need a larger room. If your larger mattress means that you need to limit the storage-style furniture in your bedroom, consider upgrading your bed platform so you can add storage in rollout drawers under the bed.
Forcing too much closeness in your bed can be hard on your relationship. A very restless partner can be as exhausting as a bad mattress.
Height
An older style of spring mattress had quite a bit of side support.
Some of the mattresses on this review offer side support; some don't. If you need a bit more support when you get up in the middle of the night but the mattress that you choose doesn't offer that side rail of support, invest in a taller platform so you can slide off the bed instead of having to climb out of the bed.
You can even get a platform for your new mattress that offers ambient light to brighten the space when you get up!
Price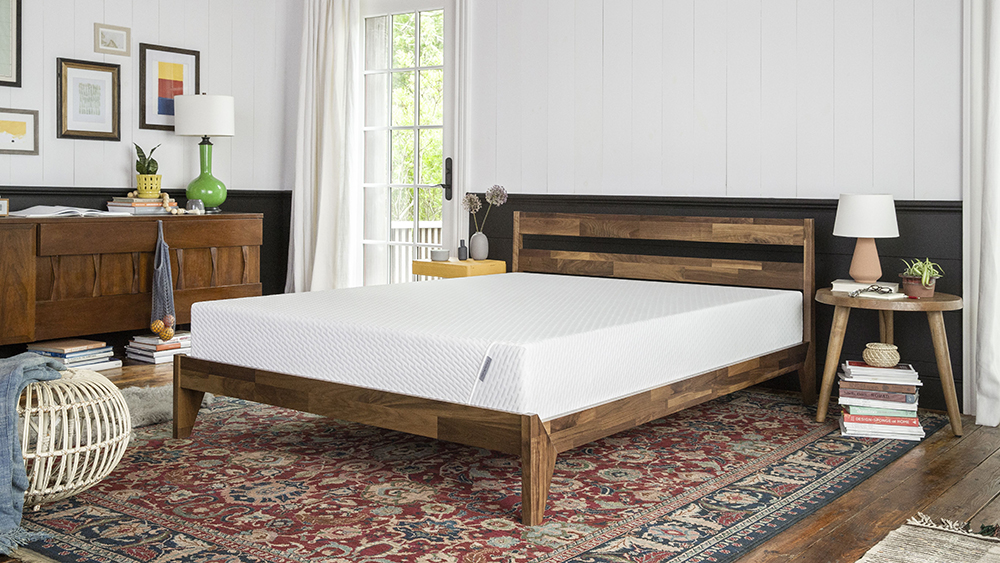 The price of new mattresses can be a little shocking.
However, poor sleep is also expensive. If your current mattress isn't working, one of the mattresses listed above, suited to your sleeping style, can save you pain and exhaustion.
Many of the mattresses in this listing offer financing at 0% interest, some up to 36 months. Do remember that your mattress is removable after a trial period; this flexibility is built into the price of modern mattresses and you must use it if you need it.
Make sure you consider the White Glove delivery service to save the expense of getting rid of your old mattress; taking it to the dump may be just as costly as hiring the delivery team. Many of the mattresses in this listing offer a free White Glove service!
Heat Management
The older style of foam mattresses is used to stack heat. The sleeper would sink in a bit, generate heat, warm the foam, and the sleeper would soon find themselves sweaty and miserable.
New foam and cover technology have radically changed that experience. If you tried a first-generation foam mattress and suffered, consider the Purple mattress. Do make sure that your new mattress has plenty of airflows underneath and is not on a box spring.
The common complaint from those who tend to overheat on foam is that they want to sleep on the mattress, not in the mattress. If you simply can't get cool, try adding a fan under the bed to keep heat wicked away and consider a hybrid with innerspring support.
Air moves more easily through the spring pockets than through that layer of dense foam.
Pressure Relief
Athletes are pushing the cutting-edge chemistry of foam mattresses. The best mattress according to Reddit for those who work their bodies hard is the Zoma.
This is a fairly firm mattress, but it offers more pressure relief the deeper you sink in. If you suffer from joint pain, you may get more comfort from something with a plush top, such as the Saatva. Heat considerations will also need to be addressed; the more you sink, the more heat will likely be captured.
Many who struggle with joint pain find that a layer of copper foam makes a difference as well. If your pain is problematic especially at night, consider the Bear mattress.
Durability
Layered foam mattresses are quite durable. It is critically important that you put them on a stable platform. Placing your new foam mattress on a box spring can shorten the life because the layered foam can be separated if the box spring is not extremely stable.
Another risk to the life of your mattress is moisture build-up. To avoid damage long-term, make sure that your mattress is elevated with plenty of airflow. If you want to store anything under the bed, consider a platform with wire drawers or bins that are not so tall that they block the space entirely.
Finally, if you eat in bed, drink your coffee or wine to begin or end the day, or have small children, get a mattress with a removable, washable cover. If you choose to add a mattress protector, make sure your cover is breathable.
Portability
A new mattress will be heavy. To make sure that your new mattress will work in your home, carefully measure the mattress dimension requirements and the shipping box to make sure that you can manage any tight corners, narrow halls or small stairwell turns.
Check the weight also and be ready to hire the White Glove service if it looks unmanageable.
Don't forget that many new mattresses offer the added benefit of never needing to be flipped or even rotated, which can reduce your chore load.
FAQ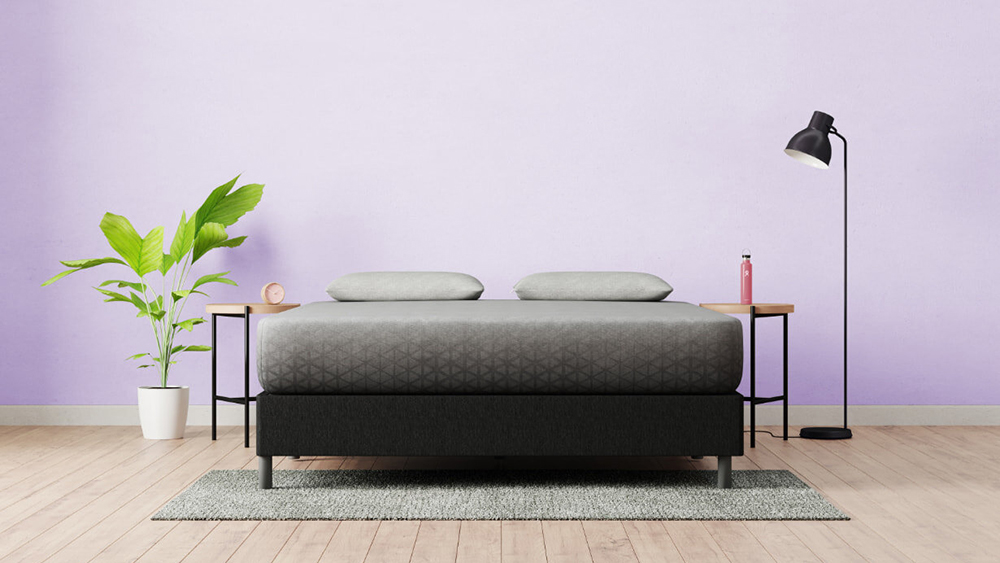 What's the best mattress, according to Reddit?

The Saatva Classic is the best mattress according to the Reddit review listed above.

What is the best mattress firmness according to Reddit?

A medium firm mattress with some plushness included in the cover is recommended by Reddit.

How much should I spend on a new mattress?

Expect to spend around $1,000 on your new mattress.

How long do memory foam mattresses last?

Most of the mattresses on this list have a 10 year warranty. You can expect at least that long as long as you avoid box springs and keep air moving around the mattress.

Why are mattresses so expensive?

Foam technology has changed radically over the years, and the combination of foam and coils increases the cost.

Are more expensive mattresses worth it?

Poor sleep can shorten your life. A good mattress will impact every aspect of your quality of life.

How thick should my mattress be?

Because most of these mattresses won't work with a box spring, get one at least 10 inches thick. If you need more height, a taller frame may be the best choice.

How to make a mattress firmer?

If your mattress top is too firm, you may be able to firm things up with a foam mattress topper of high density. This can be an ideal choice for partners who have different softness requirements.
Study Up and Snuggle In!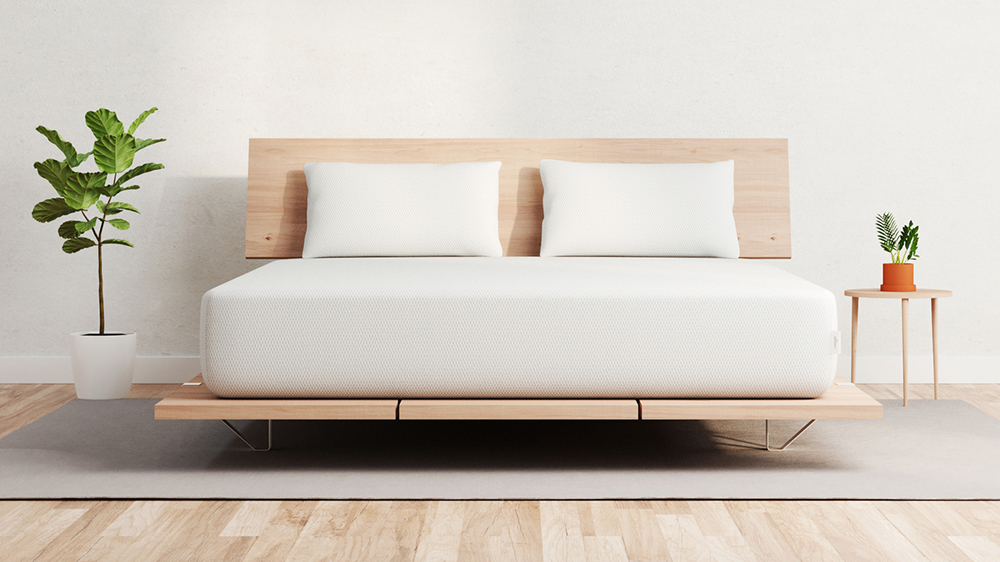 While many of the mattresses in this listing will work for many styles of sleepers, the Saatva Classic is an excellent choice.
Saatva Classic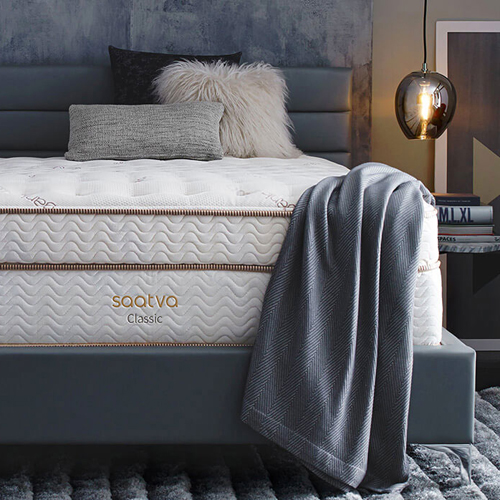 The combination of the innerspring for support and coolness with a soft, plush top for comfort and a firm foam base for durability means that this mattress will serve you well for years to come.
Invest in a great sleep with the White Glove service and celebrate life after a great night of sleep!