The Tempur-Pedic Mattress Company was founded by Bobby Trussell in 1992. Trussell first found this foam technology on a visit to Sweden.
His time sleeping in comfort on a viscoelastic topper or "slow return foam" led him to invest in this foam product and ultimately start the Tempur-Pedic Mattress factory. If you tried one of the early foam mattresses and found it far too hot, you will want to revisit this product line.
Of course, the best Tempur-Pedic mattress for you may not suit other sleepers, but the Tempur-Breeze offers all the quality rest of TempurPedic foam without all the heat.
The Best Tempur-Pedic Mattress: Top 5 Models Reviewed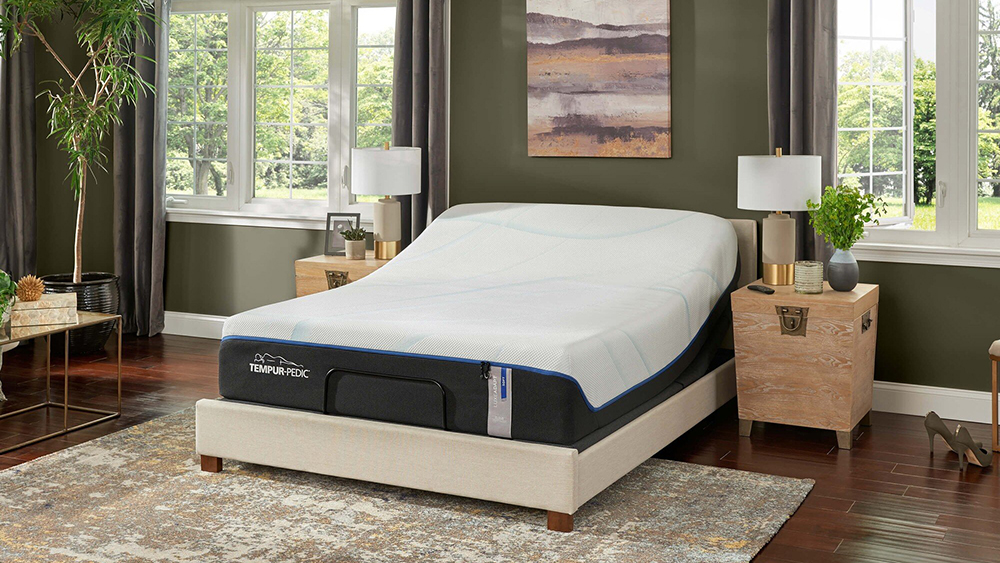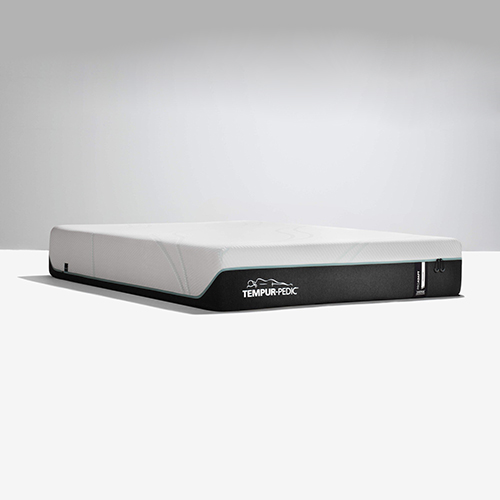 The 12-inch Tempur-ProAdapt is a terrific mattress for someone who just needs a bit more cushion. It's also one of the best TempurPedic mattresses for those who have a different sleeping style from their partner.

This mattress doesn't just isolate the sleeper, it cancels motion across the span of the mattress. If you're a light sleeper or your partner is restless, both of you can sleep with very little worry as soon as you snuggle in.

The Tempur-ProAdapt starts with a base layer of NASA-influenced Tempur-Pedic foam. Next, there's a pressure-relieving layer of medium-dense foam to cushion you as the bed warms and you sink deeper.

The top layer offers 5 centimeters of comforting cushion to keep you supported in a layer of softness. The cover can be taken off for washing and is designed to stay cool to the touch.
Pros
You can test this mattress for three months
With White Glove delivery, the old mattress is not a worry
This mattress never needs to be flipped
Cons
There's no supportive edge to this mattress
Your box spring will have to go
This mattress has to have a frame; it can't be used on the floor
Tempur-ProAdapt
This mattress will work well on an adjustable frame, a platform, or a slat bed.
This mattress allows for undisturbed sleep, thanks to the motion cancellation layers.
The bottom layer of foam will keep this mattress stable for years to come.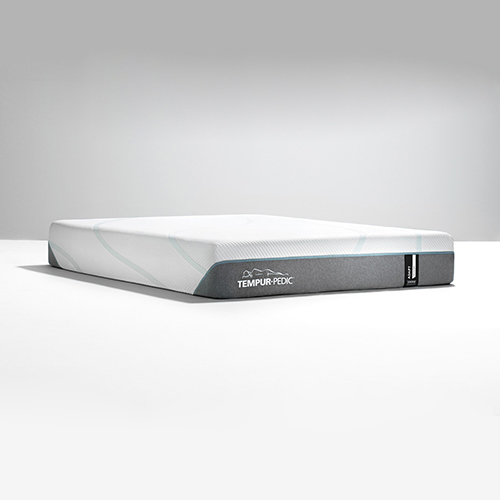 Those who suffer from back pain often have trouble getting comfortable enough to fall asleep. Once asleep, it's easy to be jarred awake by a partner rolling over or resettling themselves.

If your sleep is fragile because of back pain, the Tempur-Adapt may be the best investment for your sleep. This mattress provides plenty of stability for your sleep and motion cancellation for your partner. Your Tempur-Adapt has a moisture and heat-wicking cover.

The next layer offers 4 centimeters of TEMPUR-ES® Comfort Layer which will gently support you as you move and settle in. The second layer is a traditional TEMPUR® Support

Layer that will provide you with more support at your pressure points. Finally, the firm foam base will provide durability and comfort all night long.
Pros
You will sink, but only so far, as this mattress warms, allowing you to sleep more deeply in the position you start in
This mattress will also work on an adjustable frame
Your adjustable frame can be set up to automatically adjust if someone starts snoring
Cons
This mattress has to be elevated but can't be set on a box spring
This mattress isn't formulated specially to wick away heat; if you are a hot sleeper, you may need a Breeze
Twins may be manageable but this mattress can get very heavy; hire help
Tempur-Adapt
The cover can easily be removed and laundered.
This mattress offers motional cancellation for those who struggle to find a comfortable position.
The cover and foam work together to wick away perspiration.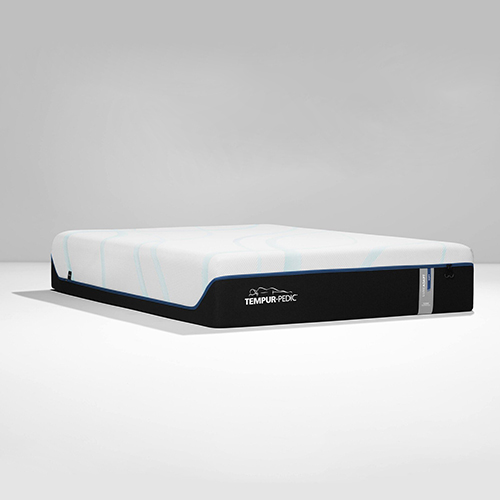 For those who love the velvety feeling of a mattress with more than a little give, the Tempur-LuxeAdapt may literally be a dream come true! This mattress is designed for ultimate pressure relief.

If you struggle with joint pain or are just tired of waking up stiff and sore, the Tempur-LuxeAdapt is ready to go to work for you. The top layer of foam is the softest layer of foam that Tempur-Pedic offers, a full 9 centimeters.

Beneath that is a 3-centimeter layer of pressure-relieving foam that will offer you more support as your body compresses the mattress.

Your LuxeAdapt will work on an adjustable frame if you need to elevate your feet, head, or both. You can also place this mattress on a platform or a slatted frame.
Pros
White Glove delivery, setup, and haul off are possible with this new mattress
Those who struggle with hip pain will love this mattress
When paired with a slatted frame, this is a lovely, cool night's sleep
Cons
This cannot be used as a floor mattress
Even the small mattresses are quite heavy; sign up for the White Glove service
If you can't tolerate a soft mattress, choose another Tempur-Pedic
Tempur-LuxeAdapt
Multiple layers of foam mean that the deeper you sink, the more support you have.
The cover can be removed for washing for those with skin sensitivities.
This mattress does wick away heat as it snuggles you in supported softness.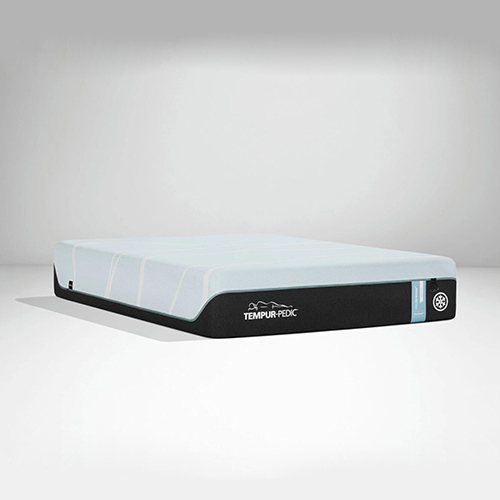 Hot sleepers who love the idea of a memory foam mattress are in luck! The Tempur-Breeze starts with a cooling cover of SmartClimate® fabric. Layered within the mattress are features of PureCool+™ Technology, which carries away heat and promotes airflow.

The TEMPUR-CM+ Material allows the heat and humidity that normally builds up in a foam mattress to be carried away, and the bottom layer of sleeping foam is Ventilated TEMPUR-APR® Material.

This bottom layer of air-moving foam is supported by the traditional durable foam that will protect your mattress for years to come. Your Tempur-Breeze can be used on almost any surface, including a flat foundation.

If you have longed for a foam bed but are afraid of waking up overheated, the Tempur-Breeze may be just what you need.



Pros
This mattress never needs flipping or rotating
The cover can be removed for washing
Paired with proper Tempur-Pedic sheets, this bed will be easy to make and care for
Cons
These are heavy mattresses; the king can be as much as 160 pounds. Get help
This will not work on your existing box spring or as a floor mattress; if you need more height, you may need a taller platform
These mattresses do not have an edge guard for firmness
Tempur-Breeze
This mattress will flex and work well on a power base; if you need to elevate your head or your feet, this mattress will move.
Your Tempur-Breeze Luxe-Breeze will feel up to 8 inches cooler than your body temperature, allowing you to snuggle in deeply.
This mattress can also be purchased in a hybrid if you need coils for more cushion.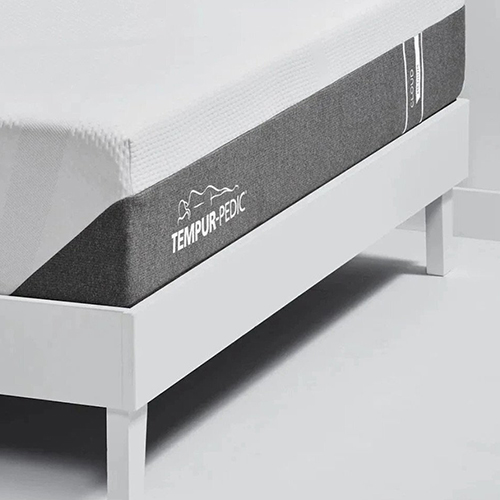 The Tempur-Cloud Mattress offers 4 layers of cushioning foam and heat-wicking fabric to keep you cool and comfy all night long.

Your Tempur-Cloud starts off with a firm base for durability and long-term support. The middle layer of foam cushioning will soften as the night goes on; as you sink deeper into sleep, this mattress will soften and give you more cushion.

The top layer of foam cushions you immediately and prevents motion transfer so you can turn, stretch out and snuggle in without waking your partner. Finally, the top cover of this mattress provides a terrific grab for your sheets while carrying away heat and moisture.

You can snuggle in deeply without waking up feeling overheated or squashed into the mattress.
Pros
Your Tempur-Cloud Mattress comes with a 10-year warranty
You can spend 90 nights on this mattress before you decide
Shipping is free to your door
Cons
White Glove delivery is not available for the Tempur-Cloud Mattress
This mattress is not recommended for use with a box spring or on the floor
The cover cannot be removed for washing
Tempur-Cloud Mattress
Your Tempur-Cloud Mattress allows you to sink in just enough when you lay down and that gentle cushion will increase overnight.
These mattresses can be used on a platform, a flat foundation, or on an adjustable frame.
The more support you need, the more pressure relief you will get--NASA developed this foam!
What is a Tempur-Pedic Mattress?

A Tempur-Pedic mattress is a high-quality mattress that is designed to provide very good comfort and support.
The mattresses are made of memory foam, which conforms to the body's contours and helps to relieve pressure points.
Tempur-Pedic mattresses are available in a variety of sizes and can be customized to meet the needs of each individual.
East of Use: How Long Until I Know?
You can enjoy 90 nights on your TempurPedic Mattress before you have to decide to keep the mattress. It is recommended that you give it at least 30 days to let your body adapt before deciding to return it.
Do be aware that the White Glove delivery package will haul off your old mattress. If you're not sure about getting rid of the old mattress, you might consider simply moving it to another room while you snuggle into your TempurPedic Mattress.
Can I Afford This?
The quality and consistency of the Best Tempur-Pedic Mattresses are good but they are not cheap.
However, quality sleep is critical to your health and strength. If you're not sleeping well because of pain, partner motion, or feeling over-heated on the wrong foam mattress, spend some time on the Tempur-Pedic website.
The financing options for both mattresses, frames, and platforms. You can get an ideal bed setup financed and easily increase your daily energy and health for a simple monthly payment that will pay your health back for years to come.
Will This Be Hard to Move?
These mattresses are not light. However, once they're set, you never have to move the mattress. The Best Tempur-Pedic Mattress for your needs will never need to be flipped or rotated. You can set it and enjoy it.
Population Considerations: Will My Family Fit?
If you love to sleep in on a Saturday morning but your little ones have other ideas, you can use your new mattress for co-sleeping thanks to the motion cancellation features built into the foam. The Best Tempur-Pedic Mattress options also have a washable cover that can easily be removed in the event of a spill.
What is the Best Tempur-Pedic Mattress?
The best mattress option depends on your
physical condition
body weight
heat tolerance
motion concern
If you're a hot sleeper, get the TEMPUR-Breeze. For those with pain concerns, consider the Tempur-Adapt. The Tempur-ProAdapt may be the best choice for light sleepers who are woken by a restless partner.
What is Side Sleeping?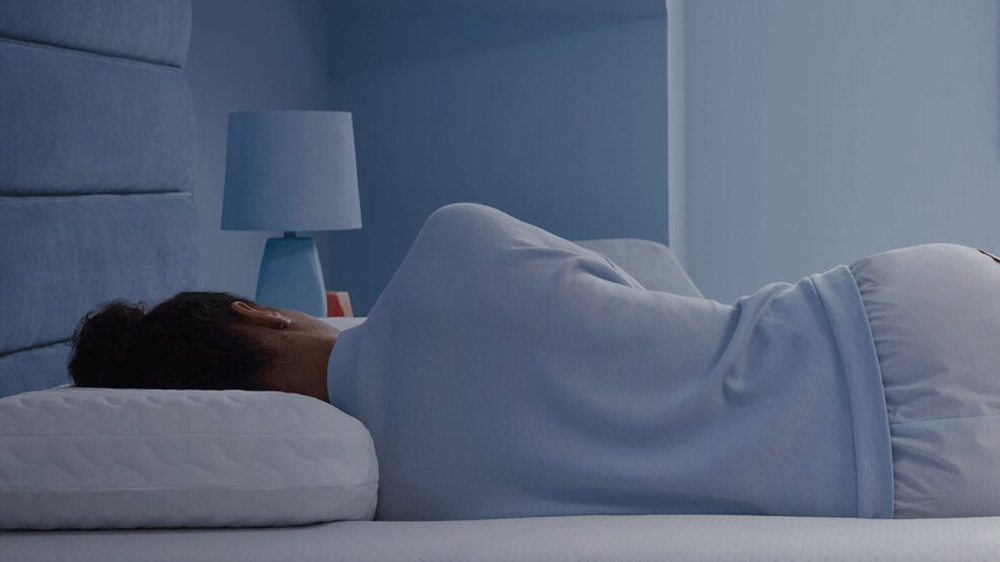 The Different Positions
Tummy sleepers can often get by on a very firm mattress and may not even need a pillow.
Back sleepers may be able to get by with a small pillow and a medium-density mattress.
Side sleepers will need a mattress with more cushion and a pillow that will fully support their head.
Other Benefits of Additional Cushioning
Quality cushioning will allow you to sink only so far and no further.
One of the biggest benefits of the best Tempur-Pedic mattress for side sleepers is that there's a plush top that embraces you as your hips and shoulders sink into the mattress.
However, once you get to a certain depth, the next layer of foam will impact your depth and increase the support you're getting.
If you are a hot sleeper or if you and your partner are larger than average in terms of body weight, carefully consider getting a Tempur-Breeze to provide you with cooling comfort and cushioning.
Drawbacks of a Plush Mattress
A plush mattress can lead to a lot of heat build-up. As you sink and the top layer of foam begins to embrace you, heat can start to reflect back at you and lead to a miserable, sweaty night of sleep.
All Tempur-Pedic mattresses are formulated to wick away heat build-up, but the Tempur-Breeze is formulated in all layers to cool your skin as you sleep.
Tempur-Pedic Mattresses For Side Sleepers
For those who enjoy a basic side sleeping mattress without too much cushion, the ProAdapt may be the best choice.
The TempurCloud will lead to more sinking or squashiness, but for anyone with structural or joint pain, the TempurCloud may be exactly what you need to finally sleep well.
How to Choose a Tempur-Pedic Mattress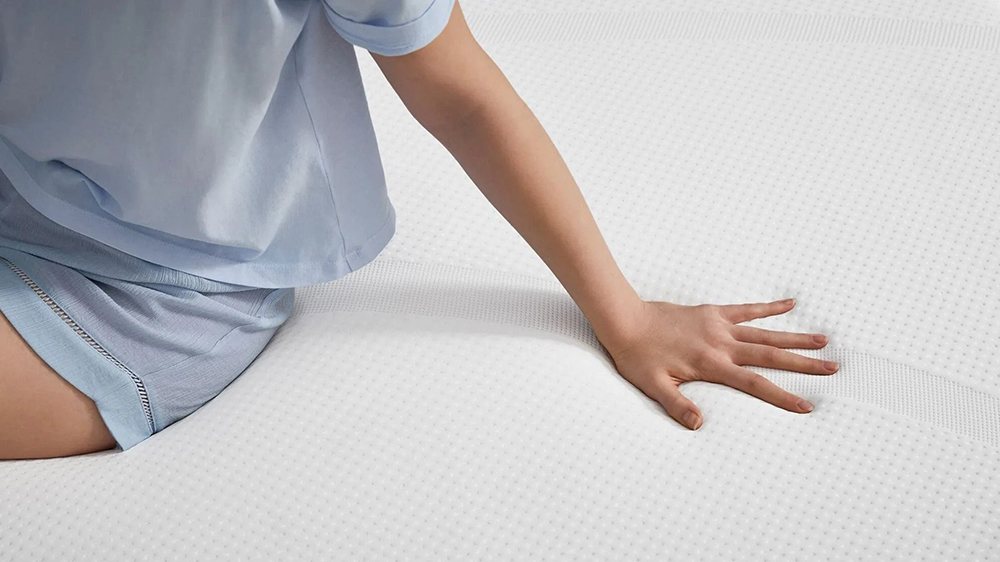 Take a Test Drive
The idea of buying a mattress only to return it within 90 days may feel a bit odd; this is an intimate purchase.
That being said, while you can stretch out on a Tempur-Pedic mattress in many showrooms, your ability to relax fully and sleep deeply can only be tested out over time. Go into the purchase of your new mattress with some calendar reminders so you can consider your purchase at 30, 60, and 90 days.
If you need to buy another mattress after 60 days, consider your "why". Are you too hot?
Get a Breeze. Are you sinking too deeply? Consider an Adapt. The whole family of Tempur-Pedic mattresses actually offers a great deal of variety.
Be ready to test drive more than one mattress for a perfect night's sleep.
Comfort
Of course, your comfort level is the first choice when you're selecting your TempurPedic Mattress. These mattresses are built for stability, durability, heat dispersal, and comfort from the bottom up.
If you're a side sleeper and your partner is a tummy sleeper, you may need to think about two different beds or pairing two twins to fill the footprint of a King or California King.
Tummy sleepers can function quite well on a very firm mattress because it lessens the curve of the low back. A side sleeper on a firm mattress will suffer kinks and discomforts at the shoulder, hip, and the curve of the low back.
If you have been prescribed a firm mattress for spinal instability, discuss the need for some cushion with your doctor if you tend to end up on your side. You can get a firm Tempur-Pedic with enough cushion to keep your body cushioned as well as support.
Body Size and Weight
Larger sleepers will probably need more cushion and may prefer a mattress with more heat dispersal.
A basic foam mattress will eventually crush over time, will not take away enough heat, and will not spring back effectively.
Additionally, a foam mattress that isn't designed to wick away moisture can become contaminated with bacteria and may even build up mold and mildew.
If you perspire or overheat in your sleep, invest in the Tempur-Breeze for cool, comforting support.
Price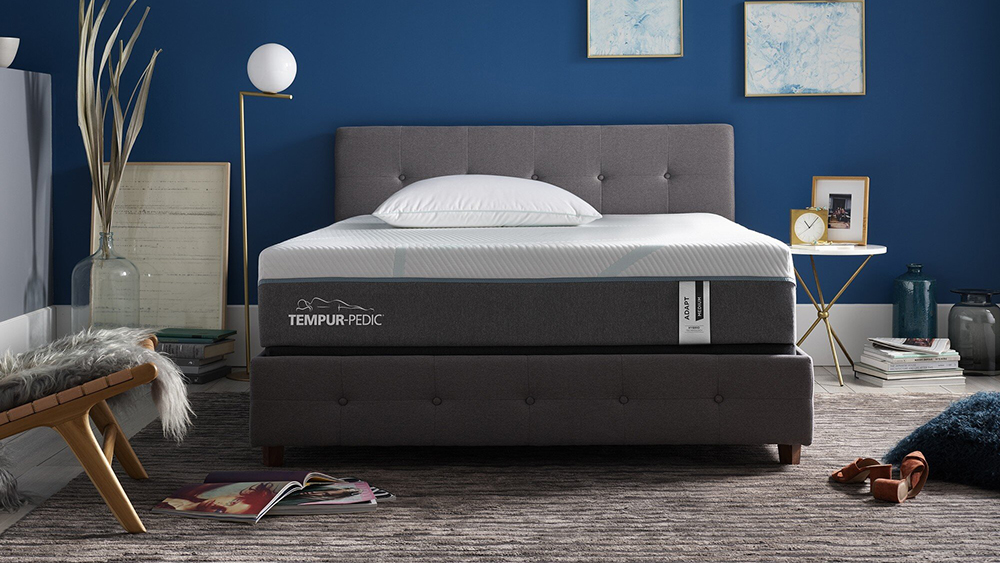 The Best Tempur-Pedic Mattress for your sleeping needs will not be cheap.
However, poor sleep can be incredibly expensive. We tend to sleep in 90-minute cycles, from light sleep to deep sleep. It's the deepest sleep that allows the brain to cleanse and rest deeply.
If you can't get through several cycles each night, this disruption can lead to
obesity
high blood pressure
joint pain and inflammation
irritability and crankiness
Being tired all the time cannot be fixed with cash or a credit card. That being said, you can get a Tempur-Pedic Mattress on a payment plan.
While shopping for your Best Tempur-Pedic Mattress for you and your partner, do make sure that you also invest in the recommended frame for your mattress choice.
If you buy a Tempur-Breeze, get a frame that will allow airflow. For those who snore, consider investing in an adjustable frame that can be engaged to raise your head to stop the airflow blockage that can lead to snoring.
If you put any of the best TempurPedic mattresses on the floor, you will block airflow and may ruin the mattress.
Moisture and heat need to wick out of the mattress and a lack of air movement can lead to bacterial build-up, mildew, and even mold. Invest in a great mattress and get a bed frame to match.
Portability
As noted above, these mattresses are not light.
But, they are very flexible. Every mattress on this list will work on an adjustable frame. Many of these adjustable frames come with remotes and can even make you aware of when you start to snore; you can set the remote and the other electronics to adjust the mattress frame when it senses that your breathing is impaired.
If your CPAP isn't cutting it or if it's just too uncomfortable to wear, this adjustment option may protect your heart and your energy level.
If you don't need an adjustable frame, you may be able to add this mattress to your existing bed frame as long as you have the slats necessary to support the foam; this can't go on your box spring.
Tempur-Pedic mattresses are built in layers to provide durability, support, and a comfortable layer of "sinkable" foam. If you put them on a box spring, these layers may be damaged over time.
Benefits and Downsides of TempurPedic Mattresses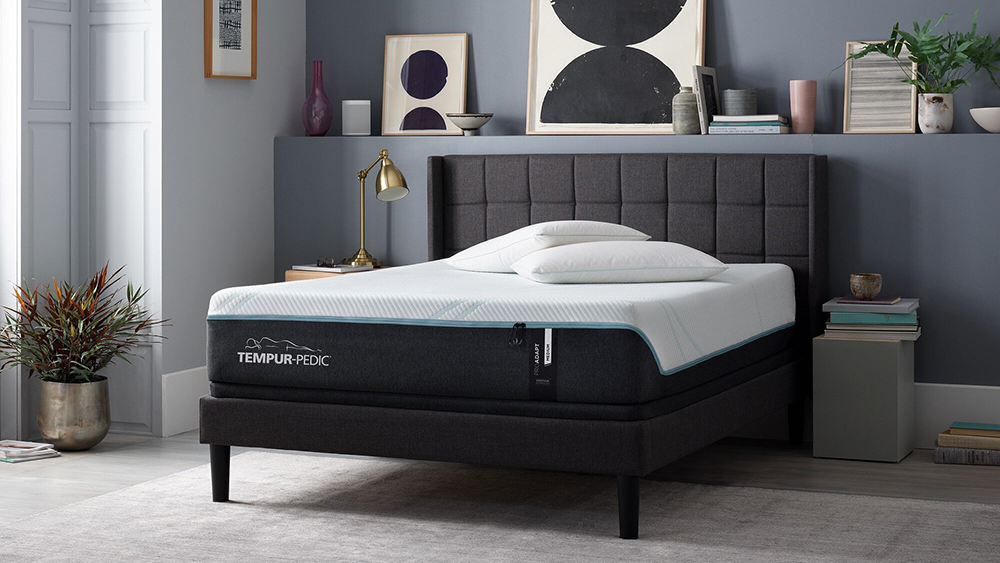 Things we like
A quality TempurPedic Mattress comes with a 10-year warranty.
Properly cared for, this mattress will likely last even longer than that. When you make the choice to invest in a quality mattress and a suitable frame to support the mattress and keep it dry and cool.
These mattresses never need to be flipped or rotated. Put the frame where you want it, get the mattress settled, and enjoy it for years to come.
The washable covers are also a huge bonus for co-sleepers and those who love to share a family bed.
Things We Don't Like
The best Tempur-Pedic mattresses can be extremely heavy.
The 90-day test drive period is not as long as other manufacturers, though the return process seems consistently simple.
A quality mattress and frame that will suit it will not be cheap.
However, if you've ever struggled to get comfortable on a cheap mattress, you know that investing the dollars necessary can be a rich investment in your future.
FAQ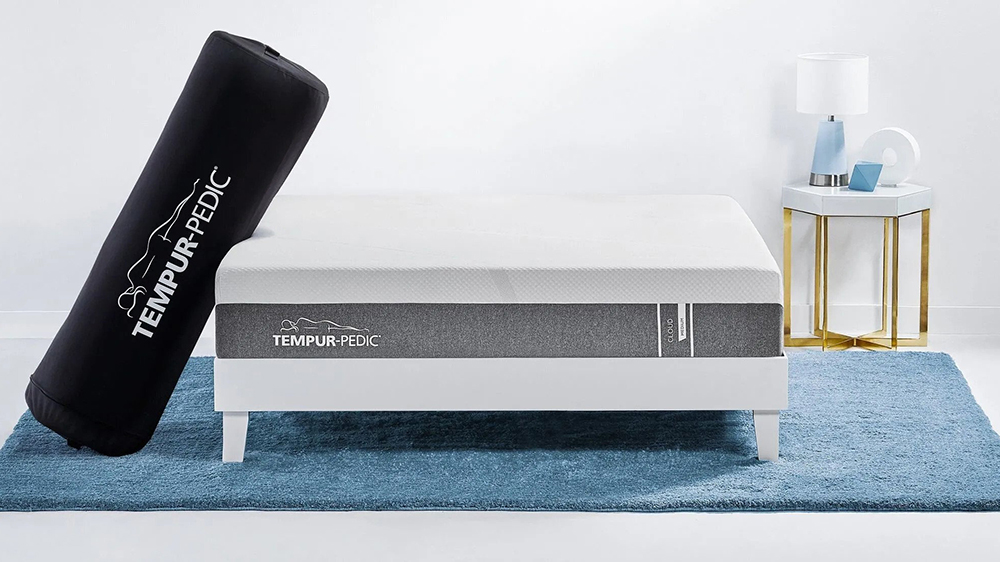 What does a Tempur-Pedic mattress do?

A Tempur-Pedic mattress cushions you, wicks heat away and supports you more as you sink deeper.

Are Tempur-pedic Mattresses good?

Tempur-Pedic was one of the first foam mattress producers and they are still cutting edge in terms of customer support and heat dispersal.

Should Side Sleepers Have A Firm Or Soft Mattress?

Side sleepers will need more comfort than back or tummy sleepers. A soft mattress will be necessary.

How do I choose a Tempur-Pedic mattress?

Focus on the amount of cushion you need and the amount of heat you generate. If you're a hot sleeper, the Breeze will increase your comfort. For those with sore joints, consider a cloud.

Are Tempur-Pedic Mattresses Suited To Side Sleepers?

The firmness range means that Tempur-Pedic mattresses can be used by sleepers of all types.

Is Tempur-Pedic better than memory foam?

Yes, with the combination of cover and layers of Tempur-Pedic foam you can be much more comfortable than simple memory foam.

What's the difference between memory foam and Tempur-Pedic?

Tempur-Pedic mattresses include memory foam, but the layered construction expands the ability of your mattress to support and cushion you for the long term.

How long does a Tempur mattress last?

These come with a ten-year warranty and happy customers indicate that they can last much longer. When properly supported, these mattresses will stay dry and mildew-free. Excess moisture can lead to crushing damage over time. They need a stable base; putting them on a box spring may damage the bonding between the foam layers.
Snuggle In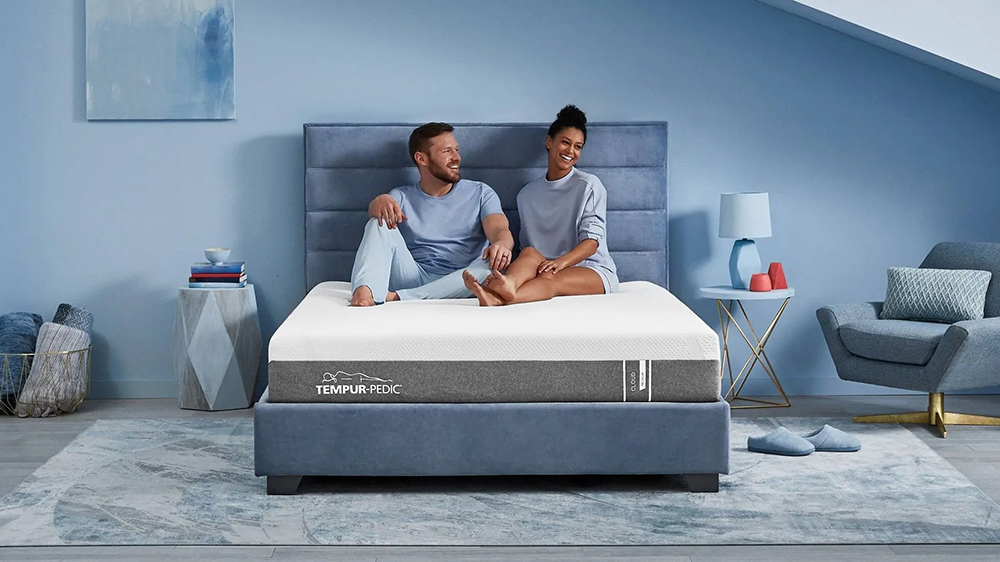 The Tempur-ProAdapt is the top pick for someone simply looking for an excellent mattress.
Tempur-ProAdapt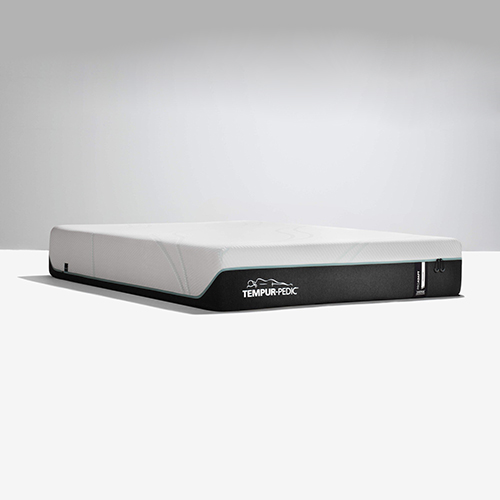 It's not the squishiest; if you need more cushion, you may want to invest in a Cloud.
It's cooling, though if you need more cooling or just tend to run hot, the many layers of the Breeze may be just what you need.
The Adapt can also serve sleepers of most any style.
The 90-day test option for a Tempur-Pedic will allow you time to make the best choice and the ten-year warranty means that you can count on your new mattress for the long term.
Sleeping poorly, waking up in pain, or being constantly overheated every night is not a good contribution to your overall health. Invest in yourself with a Tempur-Pedic.