In the past, a waterproof mattress cover meant smothering your mattress in vinyl. New technology means that you can cover or wrap your mattress in a breathable waterproof cover. These covers can be made of cotton, terry, or a poly blend. Our beds have also become places where we read, work, snuggle with our children, and enjoy movies and television. Putting a waterproof protector on your bed before any other bedding is a great habit to protect your investment in quality sleep.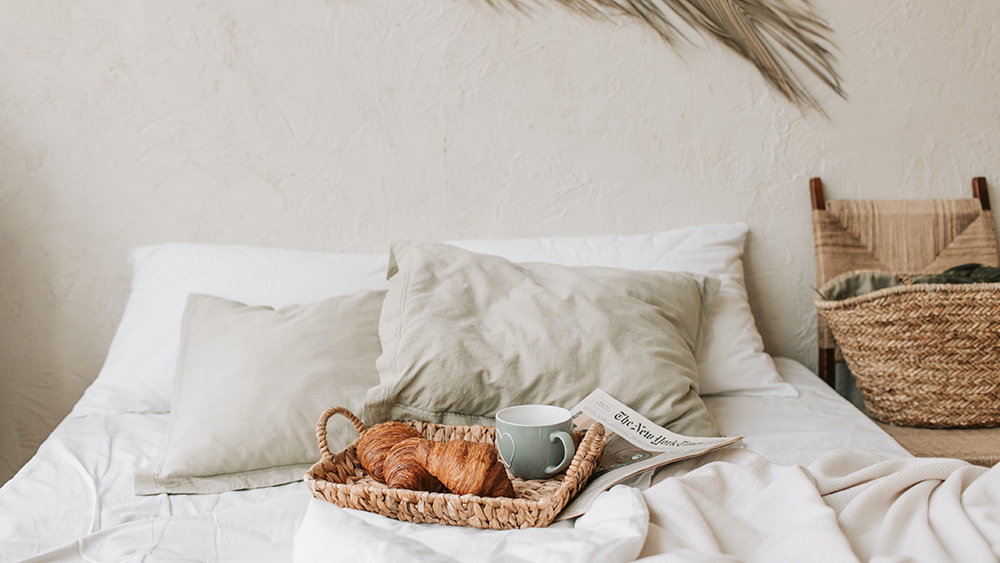 What is a Waterproof Mattress Protector and How Does It Work?
A waterproof mattress cover will either completely lock out moisture or resist it until you can clear away the moisture. If your child sleeps with you, a waterproof mattress cover can protect your bed from
A breathable waterproof mattress topper can also protect you from dust mites and other allergens. While it is possible to clean a mattress, a waterproof cover can save you a lot of hassle. Stains on the mattress can void your warranty and excess moisture deep in the mattress can serve as a home for bacteria and mildew. With a waterproof cover on top of your mattress, you can keep your mattress looking sharp and fresher to sleep on.
You can also invest in an encasement cover which zips all the way around the mattress. In addition to protection from spills and moisture build-up, you can protect your bed from bugs with the right encasement tool.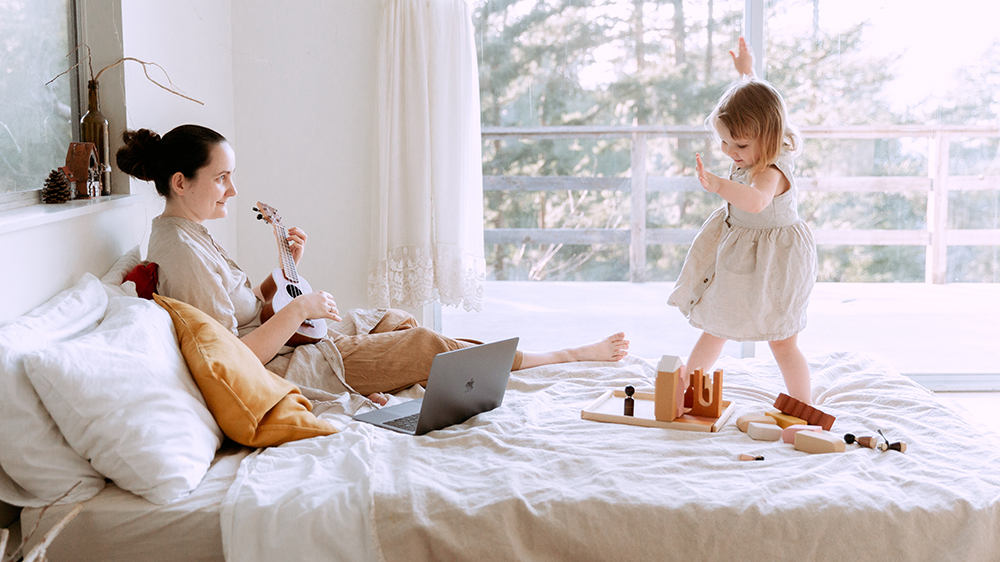 10 Best Waterproof Mattress Protector Reviews
The SafeRest Premium Mattress Protector is an excellent all around choice for beds of any standard size. These are covers, rather than an encasement, so they can protect the sleeper from dust mites but will not protect from bedbugs. This multi-layered cover allows air to pass through to prevent heat build-up. The polyurethane barrier will repel fluids when properly cared for. This mattress protector comes with a ten year warranty and features deep pockets with a hearty elastic band to snug tightly to your mattress.

Determine what you need the most. If you need a protector to sleep a bit cooler and this one works, consider getting another so you are never tempted to crank up the dryer heat to speed up the drying process. You will destroy the waterproofing capabilities.
SafeRest Premium Mattress Protector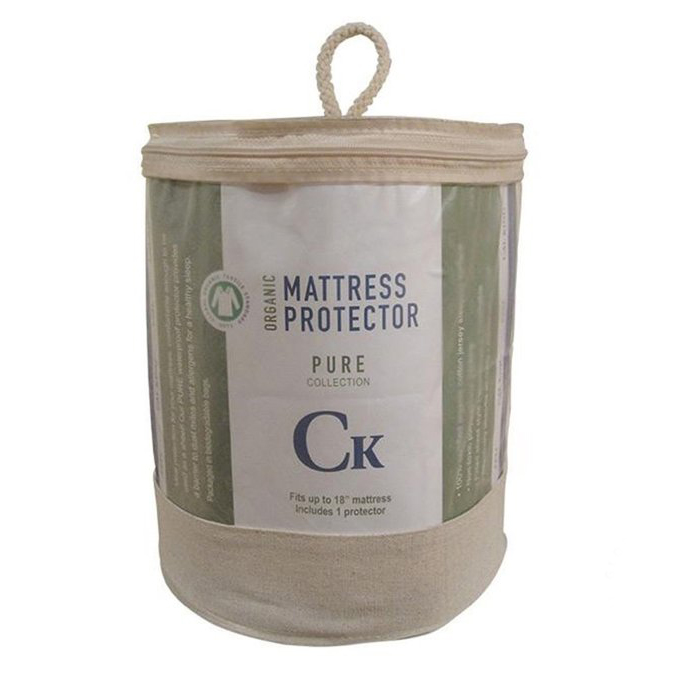 The PlushBeds Organic Cotton Mattress Protector offers a snuggly, lush surface on which to rest. This queen mattress protector is also available in split King, split California King, and all other standard sizes. You can even get these covers for sofa beds, including twin, full and queen. This organic cotton cover is incredibly soft and extremely quiet. The bottom layer of non-gassing, non-heat trapping polyurethane means that you can count on this mattress protector for years with quarterly washings with cool or warm water and a dryer set on low.

Occasionally, your mattress protector may be somewhat noisy as you move in the night. It may be tempting to add more padding on top of your plush mattress protector. However, this extra padding can lead to slipping as your move on top of the mattress. Too much material on top of the waterproof layer could turn into too much slipping and a lot of laundry should you sheets get wet for any reason.
Pros
This cotton cover is breathable and can protect you from nighttime overheating.
Your PlushBeds cover comes with a five year warranty.
Cons
Some people find that their sheets bunch up on top of this cover as it's quite soft and smooth.
PlushBeds Organic Cotton Mattress Protector
If your little ones love to snuggle into your bed, the Coop Home Goods Mattress Protector to protect your mattress is a great choice. These waterproof bed pads can also be purchased for your child's twin bed if they struggle with incontinence. This cover goes on like a fitted sheet and the pockets on the Coop Home Goods protector is quite deep. In addition to offering quality protection for family sleepers, this cover is an excellent tool for staying cool on top of a latex or foam mattress. If you sit in your bed to drink coffee while working on your laptop, this cover will protect your bed. The laminate lining is extremely quiet.

Many who buy this for their children's beds find that it's a terrific cooling protector. No worries, you can get this sized for a grown-up bed as well! Luckily, these are low enough in price, especially for the twin beds, that getting an extra cover can keep you from having to do forced laundry before folks can get to bed.
Pros
This mattress cover is both quiet and cooling.
The elastic band that snugs this cover to the mattress is quite durable and holds the cover down tight. You won't have to make the bed each morning!
Cons
This cover absorbs sweat and some users find it develops an odor.
For some users, this cover is oversized.
Coop Home Goods Mattress Protector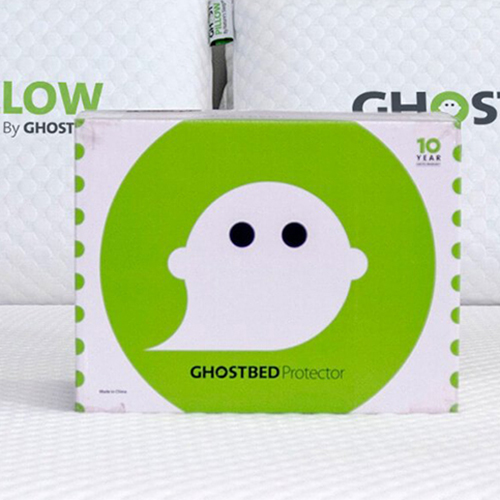 Hot sleepers will be excited to hear about the GhostBed GhostProtector line of products. This line may include the best waterproof mattress protector for adults who struggle with overheating at night. These protectors are also ideal for a child who struggles with bed-wetting or a toddler in the midst of potty-training. You will need to be sure to follow the laundering instructions to protect the waterproof layer. Additionally, this mattress protector features a 2 inch wide band for an easy hook over the corner of your mattress.

The GhostBed mattress company is also focused on bedding. From mattress to protective covers to laundry to linens, you can find a combination of products that will keep you safe and comfortable. Cover all of them with this protector. This pad can strapped down close thanks to the heavy duty elastic bands at the bottom of the sides of the protector.
Pros
The GhostProtector fits quite tightly to your bed and can tolerate covering the additional bulk of a waterproof mattress pad.
This mattress protector wicks away moisture to keep you cool.
Cons
The drying recommendations for this protector are fiddly. Wash cool, tumble dry with not heat and with other bedding to protect the waterproof covering from dryer damage.
This mattress protector can be quite slick with the wrong sheets. This sliding may lead to noise.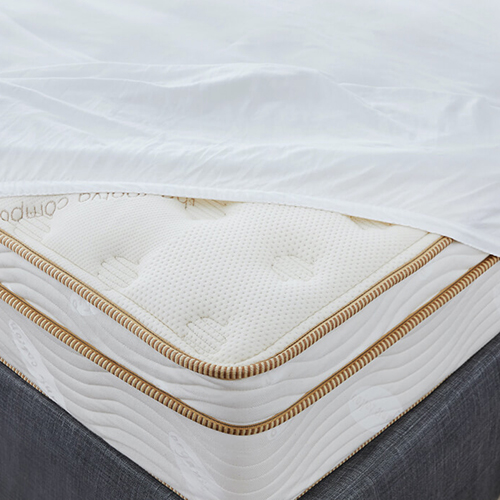 It's important to note that a waterproof mattress protector is not a mattress pad. While a mattress pad can get laundered yearly, a waterproof mattress protector can be washed every other month. The luxurious Saatva Waterproof Mattress Protector can protect your mattress and your mattress pad. This cover can make it easy to protect you and your family from bugs, from mold and mildew build-up and from any moisture that your mattress may be exposed to. Simply cover the mattress and any padding with this mattress protector and then top it off with sheets in the fabric of your choice.

Consider setting this protective cover out in the sun, such as on a shaded porch, so your mattress protector can air in a bug free space. The silicone odor will clear quickly once this pad gets some sun.
Pros
This mattress cover features a flexible waterproof barrier and durable silicone elastic products so you can snug this down over mattresses up to 16 inches.
This organic cotton waterproof mattress protector will keep your bed crisp and cool.
Cons
Some users find that the silicone protectant of this waterproof mattress protector has an odor when you open the package.
This waterproof mattress protector will take some time to dry. Do NOT wash or dry this product at high heat.
Saatva Waterproof Mattress Protector
The Linenspa Mattress Protector is all about keeping the moisture off of your mattress. It only covers the top, but when carefully laundered, it will keep protecting. Because it's so thin, this mattress protector is easier to launder. It's critical that you follow all the instructions, particularly when putting this in the dryer. If you get it too warm, you will void that moisture barrier. The vinyl and polyurethane cover doesn't make a lot of sound as you move around at night.

The Linenspa is just a protector that will stay put. If you find that this mattress protector doesn't allow heat build-up, consider getting two. Properly cared for, this will last.
Pros
This mattress protector fits nice and snug. Once you've washed it, you may have to do some tugging, but this will lay flat.
The elastic band of this mattress pad is extremely durable. If you have additional padding on your mattress, this cover will stay put.
Cons
This cover offers no cushion. If you need more padding, you might invest in a foam pad as well as this cover.
If dried at too high a temperature, this cover will not hold liquids away from the mattress.
Linenspa Mattress Protector
If you love the silky feel of bamboo fabric, the Utopia Bedding Bamboo Mattress Protector is the mattress protector for you! This cover is designed to fit like a sheet rather than a full encasement tool. It's machine washable and has a polyurethane membrane to block moisture from soaking into the mattress. Be aware that it does fit quite snugly. It may be a tussle, but by the time you get this on your mattress, it will stay there!

You and your children may be tempted relax on the bare bamboo fabric because it is so yummy against your skin. Do be aware that this may lead to early wear and plan your activities accordingly.
Pros
Bamboo fabric is extremely soft, durable and environmentally sustainable.
The polyurethane layer is quiet. You won't hear it rustling when you move at night.
Cons
Launder with care. When this is wet, it can be quite heavy.
If you dry this on high, you can ruin the polyurethane layer.
Utopia Bedding Bamboo Mattress Protector
If you need a waterproof mattress pad but don't want to add too much bulk to your bed, the Lucid Premium Hypoallergenic Waterproof Mattress Protector is an ideal choice. This is a protector instead of an encasement tool, so you can easily put this on and take it of on your own. It fits like a sheet. The side fabric is knit and quite stretchy. It will cover up to 22 inches of mattress thickness, so if you have built up your mattress with gel toppers and other comfort boosters, you can easily secure this cover.

If dust mites, dander or pollen are a challenge, you may be have better luck washing this cover and hanging it in the sun to dry.
Pros
If you have a bed-wetter or a pet that urinates on your bed, this cover will capture urine and hold the pool until you can clean things up.
While this does have a waterproof liner, it is not noisy on the bed once it's been washed.
Cons
If moisture gets to the edge, the sides of this mattress protector are not waterproof.
If your mattress is thin, you may need to do some extra tucking to keep this cover from pulling loose at night.
Lucid Premium Hypoallergenic Waterproof Mattress Protector
If you struggle with allergies, the AllerEase Maximum Waterproof Zippered Mattress Protector is a terrific option. This encasement waterproof mattress protector will cover your mattress top and bottom. Measure your mattress carefully and make sure you wash your mattress cover according to directions to get the best results from the product. Make sure you vacuum your mattress before you cover it with your AllerEase cover to remove as many allergens as possible before covering the mattress.

Wash this cover in warm water every two to three months to control allergen exposure. If your bed is exposed to your pets, you may need to wash it more often. The closure features both zipper velcro fastening.
Pros
This mattress encasement tool will keep your bed from loading up with dust mites and allergens.
If you sleep with your children, you can reduce the risk of a wet mattress should a little one be sick or have an accident.
Cons
Some users find that this mattress protector is noisy.
Hot sleepers may find that this mattress cover captures heat and leads to a sweaty night.
AllerEase Maximum Waterproof Zippered Mattress Protector
If you have a college student headed out to a dorm room or their first student apartment, the Sureguard Waterproof Encasement Mattress Protector is a great investment. Not only is this mattress cover waterproof, but this protector provides complete encasement around the whole mattress.

While it can be laundered every other month, you can also use this waterproof mattress protector on a mattress for a year to starve out bedbugs if you have any concerns about the mattress. Do wash it before you use it the first time to gain the full benefit of the terry loops. Make sure you tumble dry on low for fully fluff. You can dry this in the sun to boost the allergy protection of this encasing cover.
Pros
This terrycloth cover is extremely soft to sleep on.
Zipping this onto your bed is fairly simple if you can elevate one end of the mattress.
The bedbug protection is quite effective.
Cons
While this provides protection after a spill, it may not be the best cover for a bed-wetter. If saturated, urine may leak through this cover.
The terrycloth can lead to heat build-up. If you're a hot sleeper, this waterproof mattress cover may not be comfortable.
Sureguard Waterproof Encasement Mattress Protector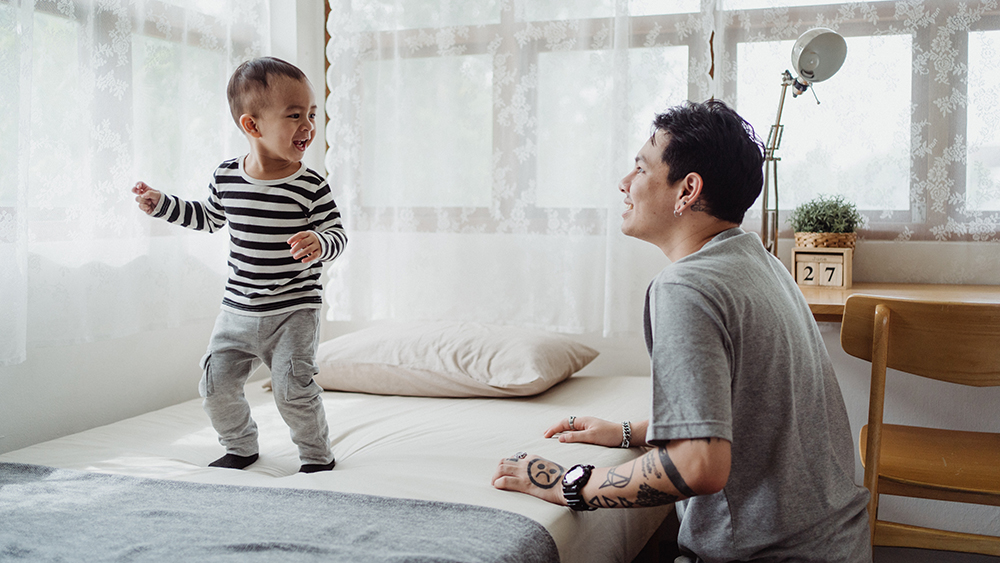 Things to Consider Before Buying
Comfort
Your personal preference will have a lot to do with your comfort choice, but it is interesting to note that many seeking a waterproof mattress protector because they find their beds are too hot. If you are waking up sweaty and have recently switched to a latex or foam mattress, go for a lighter mattress protector that allows for plenty of airflow. You may want to avoid the the options with a terry cloth cover.
Size
If your bed is very plush, or if you have added a foam topper or a fluffy mattress pad, make sure you get a protective waterproof mattress cover with plenty of stretch on the edges. If you can't get a protective cover that stretches all the way under your mattress, you may need to get mattress straps to snug the cover down a bit tighter.
Price
For those who sleep solo or don't struggle with incontinence, the cost of a mattress protector may seem excessive. However, a quality latex mattress can cost a great deal. If you hang out in bed and drink coffee, you're one spill from trying to figure out how to dry your wonderful mattress. A cover can also reduce your risk of allergen exposure, and if your bedding has unfortunately picked up bedbugs, the ability to complete seal a mattress with an encasement cover can be the difference between saving and replacing the whole mattress.
Level of Protection
You can get a regular mattress protector, which will fit over your mattress and any supplementary padding like a fitted sheet. You can also get an encasement cover, which slips over the mattress top and bottom and zippers at the base of the mattress. For those who are extremely concerned about bugs or moisture, an encasement cover may be the best option. Depending on the size of your mattress, you may need help to remove and reapply your encasement cover.
Staying Cool
If your current mattress holds heat, adding a cover can give you a layer of wicking material. For best comfort, having a fan blowing across you is critical. A wicking waterproof cover over a hot bed will just leave you with a sweaty mattress cover. However, if you're not planning to keep your mattress and want to return it before your warranty is up, stay focused on keeping the mattress dry and hang onto the cover.
Benefits and Downsides of Waterproof Mattress Cover
Pros
A waterproof mattress protector can be laundered every couple of months or each time it gets wet. Once you find one that works for you after it's laundered, you may want to go ahead and buy another because the dry time on these covers can be extreme.
Washing a waterproof protector for a child's bed may take less time, but the challenge of fluff drying is time. The time to dry a smaller cover may be a bit shorter, but not much.
Cons
Sadly, a waterproof mattress cover can lead you to be overconfident. If you are so limited on space that you have to drink your morning coffee or your evening wine on the bed, you're still going to have to deal with wet bedding when the waterproof mattress protector does the job.
If your bed is the hang out spot for you, your children or your pets, you may also want to consider investing in a waterproof picnic blanket to serve as a top barrier to protect your bedding as well as your mattress.
However, if you are also using your mattress protector to control allergens or bedbugs, doubling up on protection may indeed be a great way to protect your mattress, starve the bedbugs and control allergens in your sleeping area.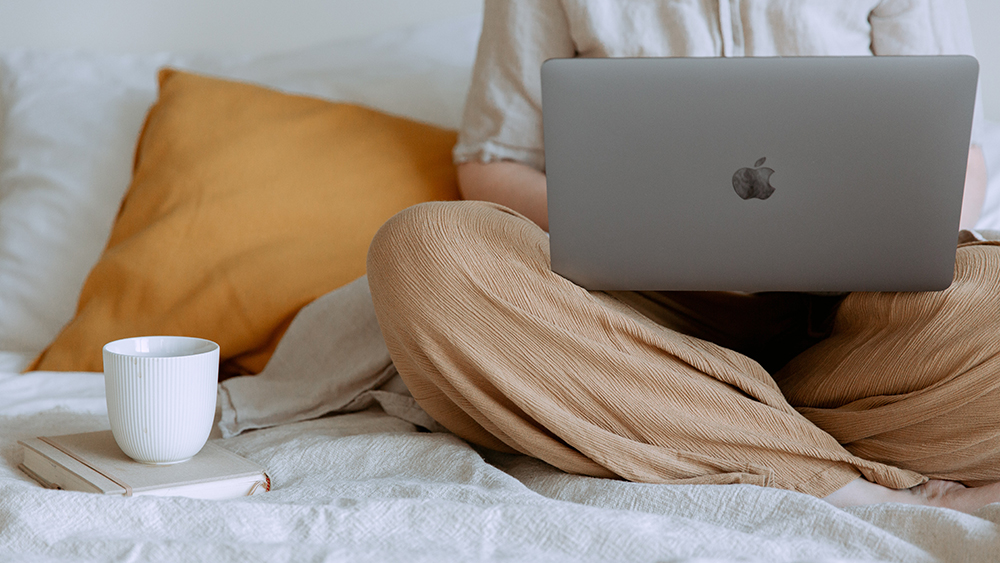 FAQ
Is it worth getting a mattress protector?

Absolutely. Even if the bed is only used by adults who never suffer from incontinence, anyone can be sick to their stomach in the night. One pet can make a terrible mess of a very nice mattress.

What does a waterproof mattress protector do?

A waterproof mattress protector allows air to pass under the sleeper through very thin layers of polyurethane but blocks liquid from passing through the protector to the mattress.

What is the difference between Mattress Pad and Mattress Protector?

A mattress pad is designed to add cushion to your mattress. A protector has little to no padding but has waterproofing layers.

How do I protect my mattress from urine?

A waterproof mattress cover, properly laundered, will capture urine. If you are very concerned, consider investing in a mattress barrier bag to wrap the entire mattress, then cover it with a sheet-style protector.

How do you wash a waterproof mattress protector?

Wash your mattress protector in cool water and dry it with air only. You can dry your mattress protector in the sun if necessary.

Are mattress protectors completely waterproof?

With proper handling, a mattress protector can be completely waterproof. Washing your waterproof mattress protector can actually be a challenge because they get top heavy when they're full of water.

Can a mattress protector be waterproof and breathable?

Yes! However, you will need to launder your mattress pad very carefully to avoid destroying the waterproof layer.

Should a mattress pad be cotton or polyester?

Either will work, but a cotton mattress pad will be cooler. The key is to avoid drying your pad with heat.

How often can you wash a waterproof mattress protector?

Most manufacturers recommend that you wash your mattress protector every two to three months.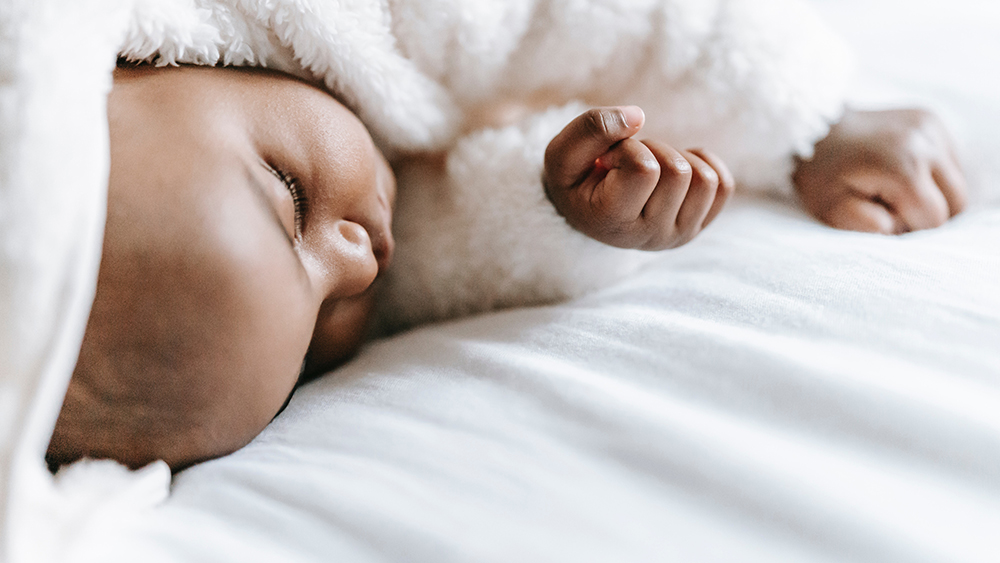 Snuggle In Confidence
Your mattress wasn't cheap. Even if you got a great deal, getting an old mattress replaced just because it got wet is a huge waste of time and money. The SafeRest Premium Mattress Protector can give you years of worry-free comfort. Carefully review your washing plans each time you launder this cover to avoid ruining the latex layers. The top terry layer may lead to heat build-up if you are a very hot sleeper. However, most users find that this versatile, soft cover is an ideal choice for every member of the household. If your mattress is comfortably soft and ideally suited to your sleeping habits, all you need is water protection, and the SafeRest Premium Mattress Protector will serve you well.
SafeRest Premium Mattress Protector