Are your kids' friends tired of sleeping on the floor? Looking for something to accommodate your weekend guest from out-of-town? A narrow twin mattress – otherwise known as a cot size mattress – can be used for a cot. You simply pick out the mattress that you want and use it on the cot frame you already have or plan on purchasing.
But which one will be the best cot mattress for you and your guests? Let's find out.
What is a Cot Mattress?
A cot mattress – or a narrow twin mattress as it is sometimes called – is a mattress that you use on a cot frame. A cot mattress measures in at 30″ wide by 75″ long. It is usually 6″ thick, which is 8″ thinner than a the standard twin size mattress. It is sometimes thought of as a thin twin mattress due to its size. It is often used for children, a single guest, or in an RV or camper with limited space for sleeping quarters.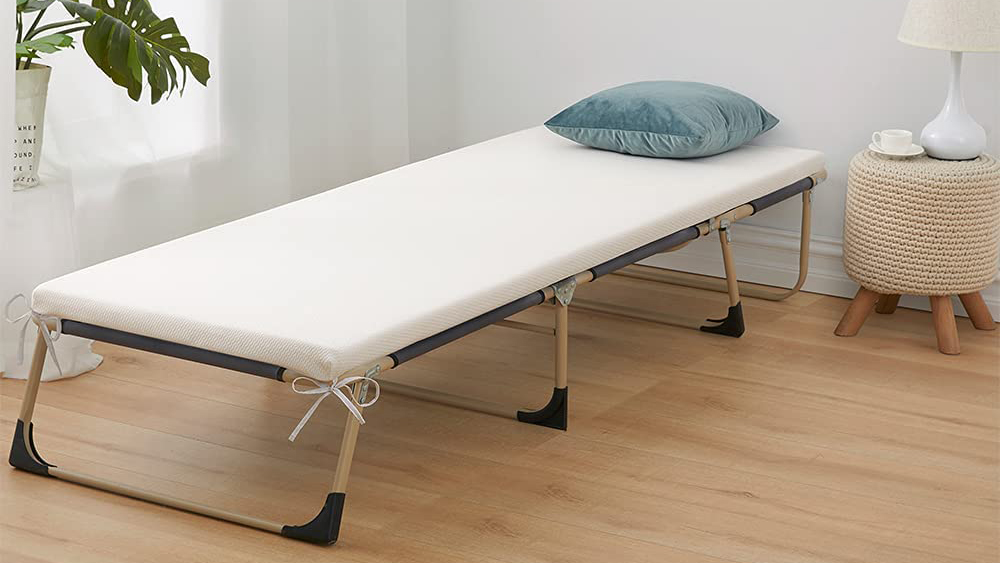 Why Buy a Cot Mattress?
Takes Up Less Space
A major reason that people buy a narrow twin bed is that this takes up less space than the standard twin. You can easily fit one into a camper, RV, spare bedroom, or even your living room. They tend to be a good size option for children.
Portability
A twin size cot is easy to move around. If you tend to move around a lot or need to move the bed around your home, a cot size mattress won't put a lot of strain on you. They are smaller – and therefore lighter – to carry than a standard twin.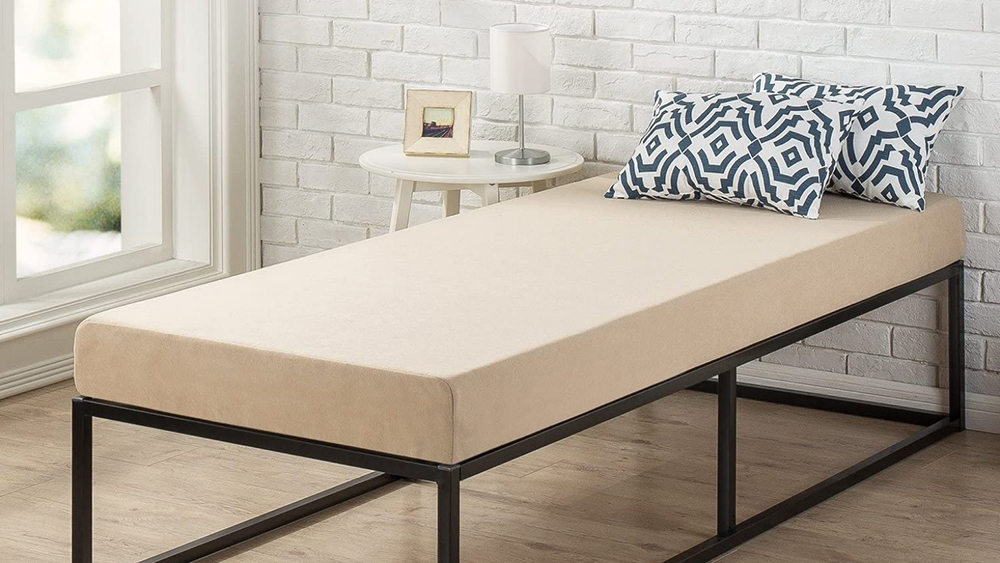 Fit For Smaller Adults and Children
Smaller adults and kids who stay overnight benefit from having cot mattresses to sleep on. These mattresses are comfortable enough and can easily be stored away when not in use. Even if you keep them out, they can be used for kids to sit on during the day.
What size is a Cot Mattress?
A standard twin mattress is usually 38″ wide by 75″ long and about 14″ thick. The average narrow twin mattress is 30″ wide by 75″ long and only 6″ thick. In other words, they are the same length, but the cot mattress is obviously narrower and has a lower profile.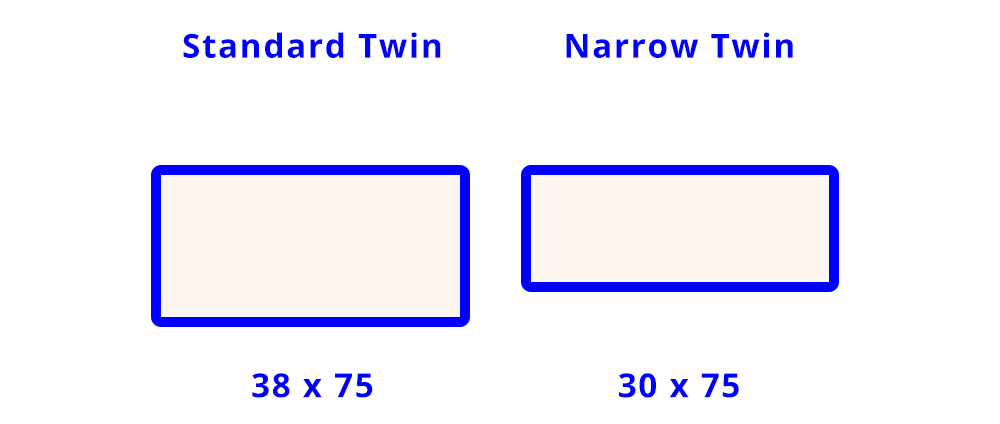 5 Narrow Twin Mattresses Reviews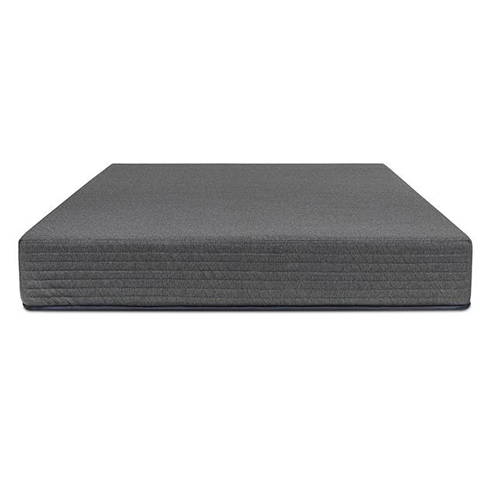 Now, my absolute top pick for a narrow twin mattress is the Wanderlust Mattress by Brooklyn Bedding. This mattress comes from a reputable company that designs all types of mattresses. This one in particular is designed for use in an RV Bunk, but there are a multitude of other sizes to choose from. If you find that you love sleeping on this one, you might be tempted to get another for your bed at home.

The RV Bunk options size at 28x75, 30x75, 30x80x, 32x75, and 34x75, so you do get quite a bit of variety. Also, you can choose from a 6-, 8-, 10-, or 12-inch thickness. Of course, the 6-inch option sticks closest to the cot size mattress style. This mattress is designed with an eco-friendly Nano Stain Terminator finish that protects against spills, splashes, and tough stains. Cooling technology accompanies the varied-depth top layers of swirled gel memory foam, allowing for a more responsive sleep quality. Beneath the memory foam is a high-density foam base that provides structure and stability. Breathability is enhanced in the top layers thanks to the open cell technology - something you should definitely look for in a memory foam mattress, as those tend to sleep hot.

This mattress comes with a 120-night at-home (or, let's face it, in-RV) trial period. There might be a few things that put you off to it. The 6" thick model hits from 7-9 on the firmness scale (with 10 being the firmest), so it might be too firm for some people. Also, it is a bed-in-a-box, and it might not rise all the way after unboxing, leaving the mattress feeling even stiffer.


Pros
Gel infusion and open cell design make for a cooler sleep
Multiple size and thickness options
A 120-night in-home trial
A stain-resistant, eco-friendly finish
Cons
6 inches option might feel too firm
Might not inflate all the way after unboxing
Wanderlust Mattress by Brooklyn Bedding
Multiple RV size options
Four thickness levels
Open-cell technology
120-night in-home trial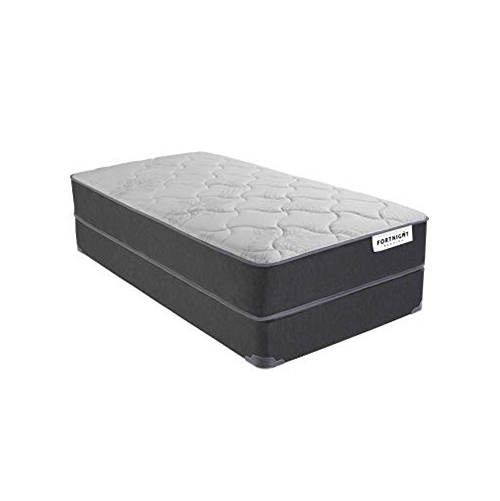 Fortnight Bedding's Hybrid Mattress mixes the best of both mattress worlds - memory foam and innerspring coil. You get one inch of HD foam blended together with one layer of cooling gel memory foam to help you sleep cooler. There is a 30"x74" option that is 9" thick. So, yes, it is a little thicker than the standard narrow twin mattress, but it is thinner than a regular twin.

Below the memory foam are 696 individually wrapped pocket coils. These offer enhanced support and stability while you rest. You also get a good amount of edge support from this design. Both side and back sleepers can rest easy on this hybrid mattress.

This mattress might be too thin for heavier sleepers, causing them to sink down to the bottom. Also, take note that some of the pictures can be misleading - this is just the top mattress you'll be ordering, not a box spring/mattress combo.
Pros
Can be used in RVs and semi trucks
Sleeps cool with good airflow
Can possibly hold two small children
Suits side and back sleepers
Cons
Not meant for heavier sleepers
Misleading pictures - no box spring included
Hybrid Mattress by Fortnight Bedding
Blended inner coil/memory foam design
Gel cooling technology
9-inch thick option
Modway's Jenna Innerspring Mattress provides you with an 8" narrow twin innerspring mattress option. Not everyone wants to make the leap to memory foam, and innerspring coil designs have their benefits, especially when it comes to motion isolation. If you easily get disturbed by motion on the mattress at night, then this might be a good choice.

Beneath the quilted polyester cover is a layer of responsive foam atop a layer of egg carton foam. A felt liner separates them from the individually wrapped coils underneath. It will require something beneath it for support, so you're going to need a boxspring, slats, or a bunkie board for extra stability.

This mattress only has a one-year warranty covering factory defects. That's a short warranty, and it doesn't cover accidents. This mattress also isn't for heavyweight sleepers; it is better suited to children and small adults.
Pros
Good motion isolation
Comfortable for smaller, lightweight sleepers
Affordably priced
Medium firmness that smaller adults can enjoy
Cons
Not geared toward heavyweight sleepers
One-year limited warranty coverage
Jenna Innerspring Mattress by Modway
Innerspring coil design
Comfy polyester cover
Ability to isolate motion
Another Modway option to try is the Aveline Gel Infused Memory Foam Mattress. The Aveline mattress comes with a top layer of gel-infused memory foam with open cell technology for enhanced ventilation. The diamond stretch knit cover conforms well to bodily movements while still keeping you cool. If you have a kid who sweats a lot at night, this might work better than a memory foam mattress without gel or open cell technology.

The Aveline is described as being fairly firm due to its design. It is a thin mattress, so it is best suited to lightweight sleepers who don't need a lot of firmness or plushness. This mattress can be used on the floor if you cannot afford a boxspring, but it does go over well with slats or a bunkie board for added stability. It does fit well in a college dorm room or small apartment.

The downsides? People have noted fiberglass coming out when they take the cover off to wash it. Fiberglass could potentially pose a health hazard and is messy to clean up. Additionally, multiple users note a strong chemical smell that doesn't taper off after unboxing.
Pros
Sleep cooler with open-cell and gel infusion in the memory foam
Good for lightweight sleepers
Fits well in a dorm room
A comfortable top cover
Cons
Fiberglass might spill out
Strong chemical odors
Aveline Gel Infused Memory Foam Mattress by Modway
Gel-infused memory foam
Open-cell design
Medium firmness rating
OYT's Gel Memory Foam Mattress is a 6" thick narrow twin mattress that comes with a high density foam base for support beneath the comfort foam and top layer of gel-infused memory foam. It should keep you sleeping cool enough at night. This mattress is rated medium-firm, so it should sleep comfortably enough for lightweight side and back sleepers.

The foam is CertiPUR-US and Oeko-Tex Standard 100 certified to be without harmful things like mercury, formaldehyde, and heavy metals. It might have the "fresh foam" scent at first, but that typically tapers off after you allow the mattress a day or two to inflate itself.

A few buyers have noted that their mattresses came with mold on them, which is something to beware of whenever buying a mattress online. Also, it might have trouble expanding after even four days. It might not reach its intended fullness level, which can leave you with an uncomfortable mattress.
Pros
Built with cooling gel technology
Has a medium-firm feel
Good for side and back sleepers
Supportive base
Cons
Might not fully inflate
Could potentially come with mold
Gel Memory Foam Mattress by OYT
Design free from harmful chemicals
Medium-firm comfort level
Cooling technology
Things to Consider Before Buying a Cot Mattress
Bed Size
How small of a size do you truly need? You need to ensure that your mattress will fit your cot. Cot sizes vary a lot these days, so taking measurements before buying a mattress is important.
Mattress Quality
Cots tend to be affordable, but the mattresses don't always exude quality. If this is going to be bought for a long-term sleeping arrangement, consider getting a trifold mattress instead. Cots are best left for sleepovers and short camping trips in the RV.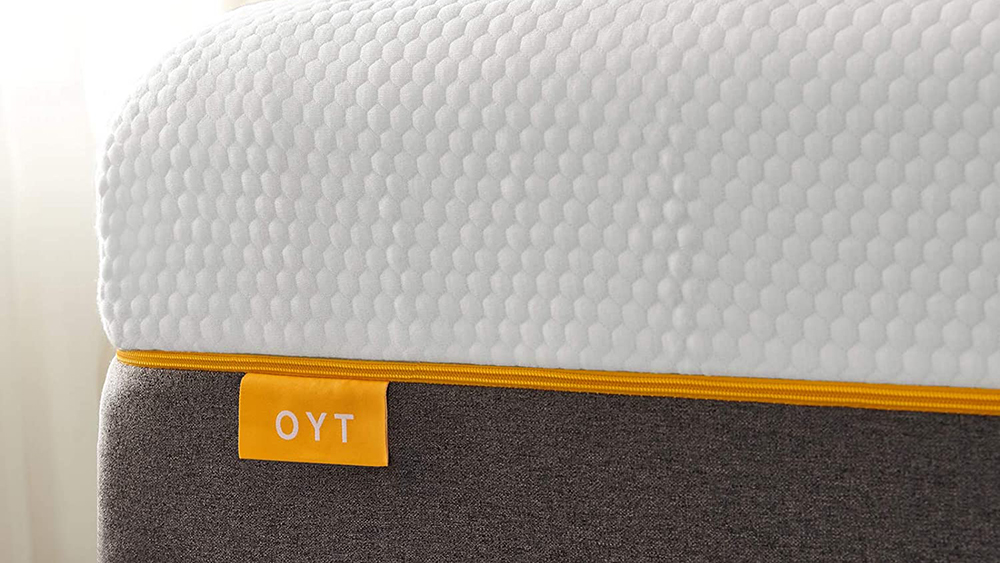 Frame Type
Will you need to buy a frame? Metal frames are still common, but you might want to think about getting a rollaway to save space. Putting a mattress on the floor might save money, but the mattress can get dirtier this way, and these thinner mattresses will need a little extra support.
Storage Room
If you plan to store your mattress while not in use, consider how much room you really have to store it. Measure space out ahead of time so you know how much space you'll need versus how much you actually have available.
Price
Cot mattresses range in price. Some are as cheap as $25 while others can go up to $2,000. The average cost for a mattress alone is about $200, so plan to spend at least that, if not more.
Weight
Is this a bed you'll be traveling with? How much weight can you reasonably carry? These mattresses can be 18 pounds as listed but feel more like 40.
FAQ
What is a Narrow Twin Mattress?

A narrow twin mattress is thinner than a standard twin but measures at about the same length.

What is a Narrow Twin Mattress Size?

They can range a little bit in width, but they're normally 30″ wide x 75″ long.

What's the difference between twin and narrow twin?

A twin mattress is 38″ wide and often a few inches thicker than a narrow twin.

Is there a narrow twin mattress?

You can find narrow twin mattresses to buy online and in some storefronts.

What makes a good cot mattress?

A good cot mattress should have stability, firmness, and a breathable design for cool sleeping.

Where to buy a cot mattress?

You can find them to buy online from mattress manufacturers.

How thick should a cot mattress be?

They're typically 6″ thick, but some people might prefer an 8″ thick option

What is Cot Mattress Price?

The average cost is around $200 for a decent cot mattress.
Cot in the Crossfire: When a Standard Twin is Too Much
A narrow twin mattress comes in handy for accommodating guests, kids, and taking with you on the open road. Is it meant for the average adult to sleep on for years on end? Probably not. But it can make for a good space-saving option for lightweight sleepers.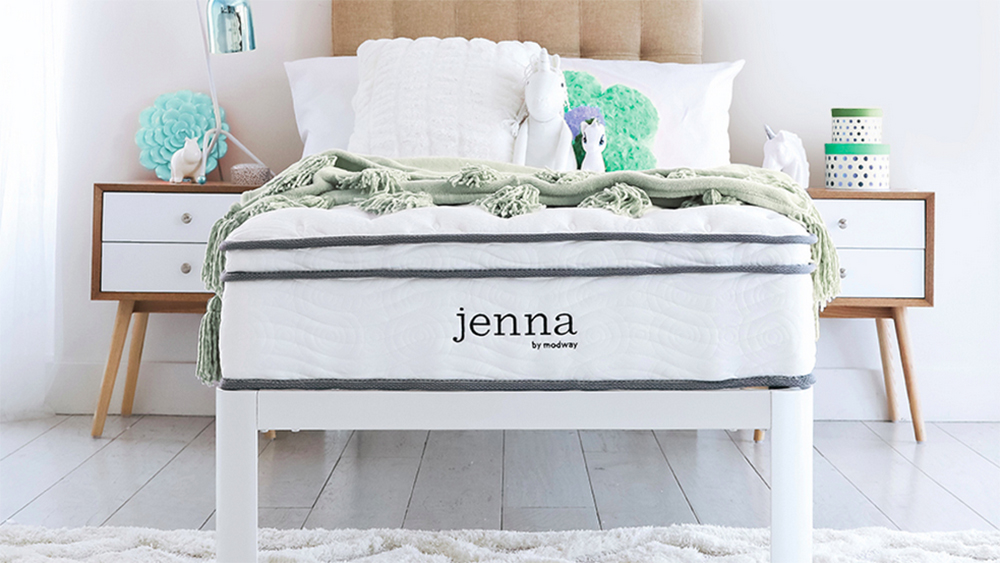 Cot mattresses should be comfortable enough, built with a supportive structure and enough cooling technology to keep it breathable. That is why the Wanderlust Mattress by Brooklyn Bedding is the top pick on this list. It provides a cool, cozy sleep while providing enough firmness and structure. All in all, it is one of the better choices on the market right now and is a good option for when a standard twin mattress is just too big.
Wanderlust Mattress by Brooklyn Bedding