Recent world events have left many of us feeling more than a little anxious. These worries can get in the way of quality sleep. Adding an egg crate mattress topper to your bed may make it easier for you to relax as your body winds down. If you are a hot sleeper, a gel-infused pad may be ideal. If you are always cold, a polyurethane pad may be just what you need. If you struggle with back or joint pain, adding a bit more cushion can greatly improve your sleep quality.
Why Buy an Egg Crate Mattress Topper?
An egg crate foam mattress topper can turn an ordinary bed into an oasis of coolness if you prefer, warmth if you need it, and comfort every time you stretch out to rest. For best results, it's a good idea to use bedding that doesn't fit too snugly over your egg crate foam. Keeping the foam coverings loose and allowing the cells to stay fully elevated with lots of lofts. If you struggle with chronic pain, an egg crate mattress can reduce pressure on your spine and hips. Finally, a mattress topper infused with copper may even reduce the discomfort of arthritis.
For those who struggle with heat build-up, it's important to pay attention to the bottom mattress material. If you overheated on the bottom mattress and got a foam egg crate topper for more airflow, you may still overheat because air can only get to the hot mattress. Some foam mattress users find that using only cotton bedding helps to improve airflow. A wool pad between your original mattress and your new foam pad may also reduce heat build-up further. Both wool and cotton breathe more effectively than down, goose, or poly products.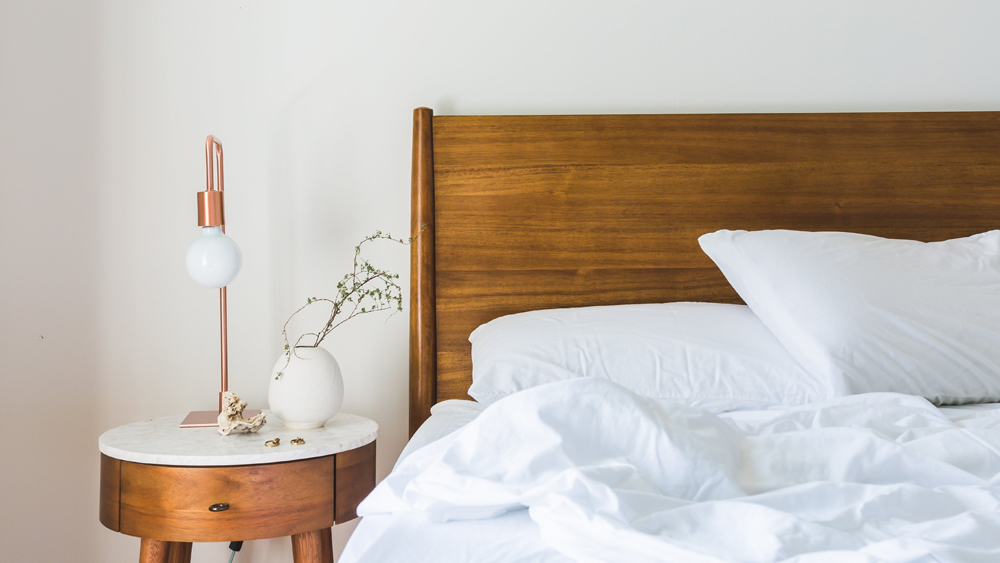 Best Egg Crate Mattress Topper Reviews
If you need full-body support and lots of cushion, the Linenspa 3 Inch Convoluted Gel Swirl Memory Foam Mattress Topper is an excellent choice. This egg shell mattress topper is available in a variety of thicknesses. While each will add a sense of plushness to your bed, the thicker toppers will add even more support. This pretty blue and white egg crate topper features high peaks and firm valleys for the maximum support needed for any sleeper.

This topper is infused with cooling gel beads to avoid overheating once you're on top of the egg crate. It's important to pay careful attention to your bedding choices when you upgrade your bed with an egg crate topper. Cotton sheets will help air to pass through, while poly products will increase heat build-up. Additionally, you may limit the effectiveness of your topper by putting sheets that are too snug over the topper. Deep pocket sheets may be needed for the best effect. You may also find that rolling back the blankets before bed to allow the foam mattress to cool completely can help you be more comfortable as you snuggle down.
Pros
This will add a sense of plushness to a firm mattress no matter the thickness of the egg crate.
The pretty blue and white color is refreshing; leave it open to breathe and enjoy the look!
Cons
A firm egg crate pad won't make an overly soft mattress any firmer.
Some users find that this egg crate builds up heat. Make sure you're allowing lots of air with the right bedding.
Linenspa 3 Inch Convoluted Gel Swirl Memory Foam Mattress Topper
The Lucid Lavender Zoned Topper egg crate mattress pad is also pretty to look at and comfortable to sleep on! The Lucid topper is zoned for most effective support, so your torso will get more support than your legs because your torso weighs more.

The Lucid Zoned Topper is infused with lavender for a clean scent that is beneficial to those trying trying to fall asleep. This topper features swirled patterns as well as a rippled series of ridges for air movement and for different levels of support designed for bodyweight variances. For those who find the fragrance to be a bit overwhelming, blowing a fan across the egg crate can help, as can flipping it every few hours to allow the scent to dissipate.
Pros
This gel-infused egg crate topper is formulated to both support and move air to the skin.
If you want to add a heating pad to this mattress, put it under the pad for best dispersal.
The lavender scent is light and clean.
Cons
Very hot sleepers may still overheat on top of this mattress.
The cuts and swirls on the foam pattern mean you can't flip it from top to bottom for even wear. However, if you're very short, you may be able to flip it end to end and get double the use out of it.
Lucid Lavender Zoned Topper
Those who struggle with chronic pain may get a great deal of benefits from the Zinus AZ-Swift Egg Crate Topper with Cooling Gel. This egg crate mattress topper will come compressed. Give it 72 hours to open up.

The Zinus is built for coolness and airflow. It's important for users to avoid putting too many layers on top of this egg crate as it will get warm if it can't breathe. However, once you get the right combination of bedding to work with your cooling blue gel topper, you can easily enjoy a plush mattress feel and great rest. Airflow is key to keeping this topper comfortable. Consider getting in the habit of rolling your blankets to the foot of the bed and letting this topper breathe before bed unless you have concerns about pets or play on your foam topper.
Pros
The height difference between the hills and valleys on this egg crate are not extreme. No matter how thick your topper is, you will enjoy great comfort.
The cooling gel bead infusion is consistent from end to end and top to bottom, so you can easily flip this mattress cover.
Cons
Some users notice a slight chemical smell as this topper expands over 72 hours.
Hot sleepers may struggle to find the right bedding to be comfortable on this topper. Again, consider leaving it uncovered so it can cool down to room temperature.
Zinus AZ-Swift Egg Crate Topper with Cooling Gel
The Best Price Mattress Egg Crate Foam Topper company offers a lot of flexibility. You can get this topper with a lavender infusion, charcoal, bamboo or green tea. If you don't care for scented products, consider the copper infusion.

This egg crate topper is consistent across the whole span and offers pretty deep wells for great cushion. Additionally, this egg crate topper offers active suspension, so your partner will not have a bad night's sleep if you are a restless sleeper. Many users find these egg crates to be quite cool, though the product doesn't contain cooling gel beads.
Pros
he Best Price line offers a lot of variety and these toppers are quite thick. If you are trying to get a decent night's sleep on a fairly hard mattress or overly firm bed, this pad can give you the cool cushion you need.
The fragrance variety includes unscented charcoal and copper.
Cons
Some find the thicker versions of this pad to actually be too firm. If you need something softer, you may want to start with a thinner pad.
Right out of the box, some users find that this mattress pad is startlingly fragrant. This generally gets better with time, but if you're very sensitive to fragrance, this one may not be your best option.
Best Price Mattress Egg Crate Foam Topper
Chronically hot sleepers may find that the Milliard Queen Gel Memory Foam Mattress Topper is the answer to their sweaty nights. This open cell memory foam topper features one pattern for best wear and flexibility; you can flip it each time you change the sheets to prevent crushing damage.

Your Milliard can give you a lot of airflow in a very low profile. The open-cell foam and cooling gel inserts mean that this mattress will both cushion your tired body and give you air movement. This foam is low fragrance and meets the requirements for CertiPUR-US labeling. You can finally enjoy the snuggly comfort of a memory foam topper without having to wake up overheated.
Pros
This egg crate foam mattress offers plenty of cushion without a great deal of excess heat.
The foam is supportive but offers plenty of cushions. It does not include any infused fragrances; you just get comfortable.
Cons
This topper will arrive compressed tight. Give it 72 hours to expand.
During expansion, some find that this topper does give off a plastic odor.
Milliard Queen Gel Memory Foam Mattress Topper
Multi-zone foam mattresses feature different supports at different points of the body. If you are tall enough to need a full-sized mattress, you may gain benefit from the Best Price Mattress Memory Foam Mattress Topper featuring Calming Aloe Vera Infusion.

Zoned mattress toppers are cut to offer increased support where the heaviest parts of your body land. The torso, particularly down to the hips, has more support than the knees and shoulders, and the head and feet have the least. For those who are shorter, this form of egg crate topper may not be the best choice. However, the aloe fragrance is lovely and soothing.

The Best Price Aloe topper comes with a three-year warranty. This topper, designed to offer pressure relief through targeted comfort cuts in the surface is lightly scented for a cool, calm night of rest. While the cuts are varied, the height of the mattress is consistent. If you need sheets to cover both your mattress and your egg crate, you won't have to worry about extremely high bumps.
Pros
This CertiPUR-US offers plenty of cooling power.
It's also a low-profile way to add a lot of plush cushion.
Cons
Some find that the scent is too powerful, especially as it expands for the first time.
Other users find that the cuts make the mattress fragile and too easy to tear.
Best Price Mattress 5-Zone Egg Crate Mattress Topper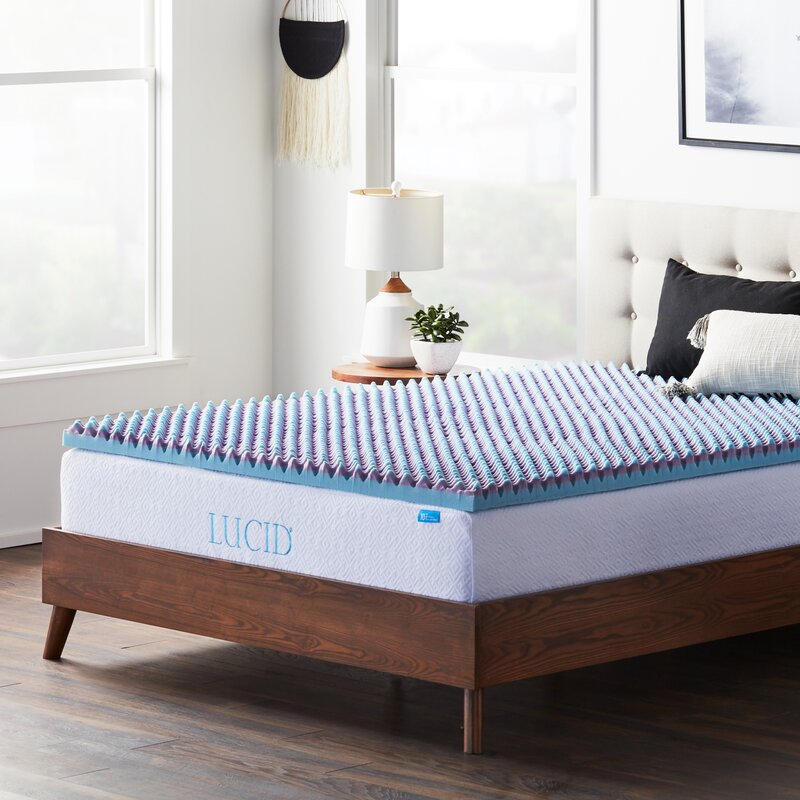 The Lucid Duo Foam Topper offers the best of both worlds for anyone looking for durability and plush comfort. This topper is constructed in layers for airflow and cushion.

The bottom layer is a gel memory foam that offers lots of air movement and comfort. The next layer up is where the great variety in height appears and this memory foam is infused with lavender. If you've been considering an infused mattress but were concerned it might be a bit much, this one won't be. Only the plush layer is scented.
Pros
This topper has a nice stable base. If you need to move this around a lot, the risk of tearing is much lower.
The large cell foam on the base means that air will move through this topper to keep you cool.
Cons
Some users have found that the memory foam tips come off this sandwich-constructed egg crate.
Some users noticed that the scented foam becomes discolored over time.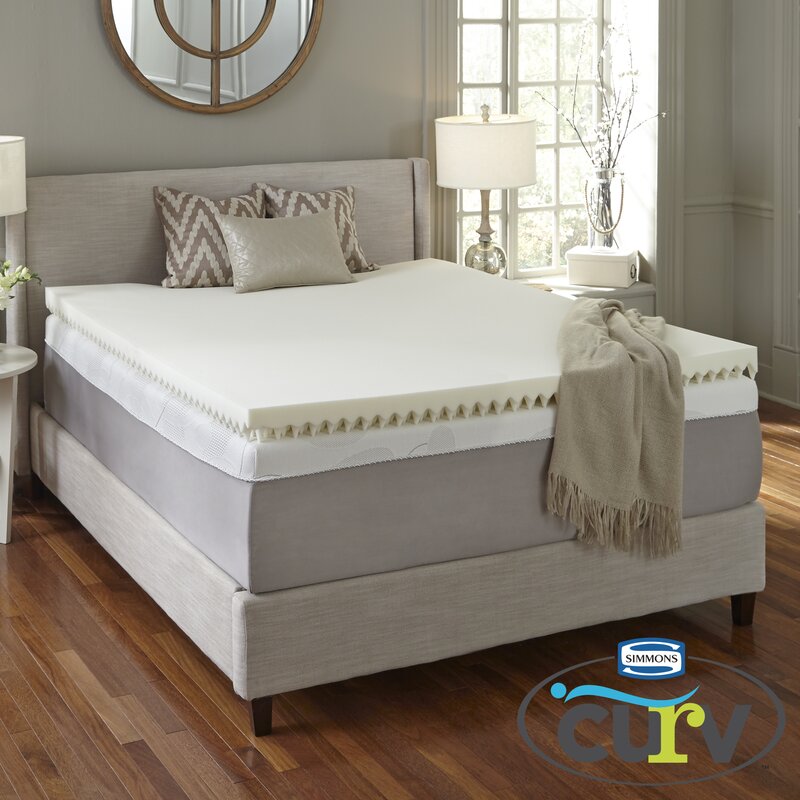 The 4-inch thick Simmons Curv Topper offers enough loft and enough firmness to function well upside down. Like any topper, it can show signs of wear and excess compression over time. However, this foam topper offers a lot of versatility.

As noted above, this topper will stand up to flipping. This feature means that you can enjoy even more airflow. The medium-density memory foam will allow air to move underneath the mattress to protect you from overheating. While this topper doesn't include any cooling gel, the idea of turning the topper over and maintaining airflow may be just what you need if a foam mattress leaves you roasting.
Pros
This is a basic, firm mattress with plenty of loft. No colors, no fragrance infusions. Just comfort.
This medium firm memory foam mattress topper can easily be cut to fit.
Cons
This is not a washable product, though some memory foam can be laundered.
Additionally, this is firm and thick enough to require you to update your bedding.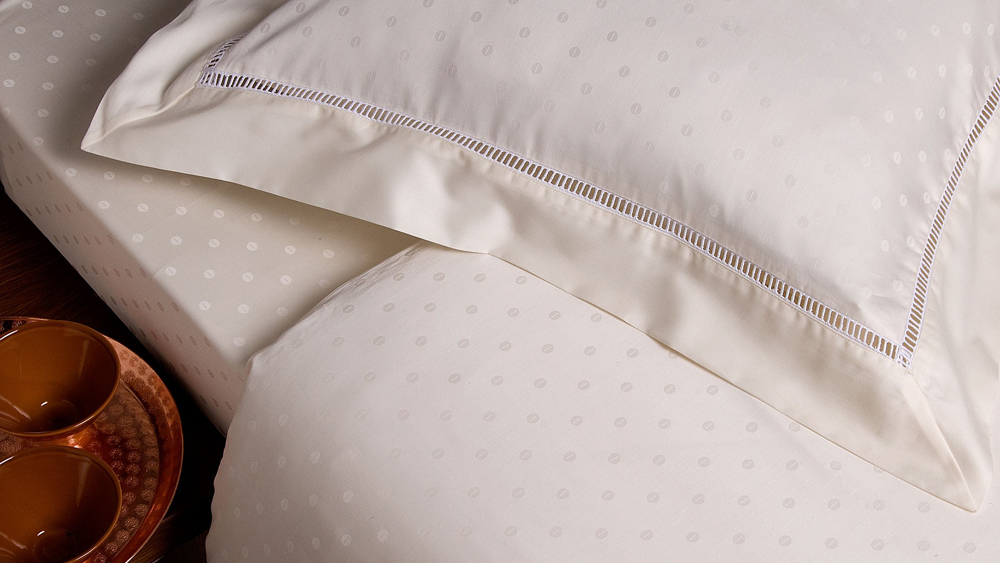 Common Egg Crate Mattress Topper Materials
In years past, an egg crate mattress meant heat. However, modern materials mean that you can enjoy extra cushioning in coolness. Depending on your need, you can get a topper to help you stay warm or cool.
Memory foam: made of viscoelastic foam for cradling support, but can lead to heat build-up
Polyurethane foam: used for furniture cushions, very durable product, but may not last as long as memory foam
Cooling foam infused with gel beads: May also include fragrance or charcoal for odors
Memory foam is a bit more expensive than polyurethane foam. Either product can be infused with gel beads or fragrances, and these infusions will add to the cost. However, these infusions can also offer value to you.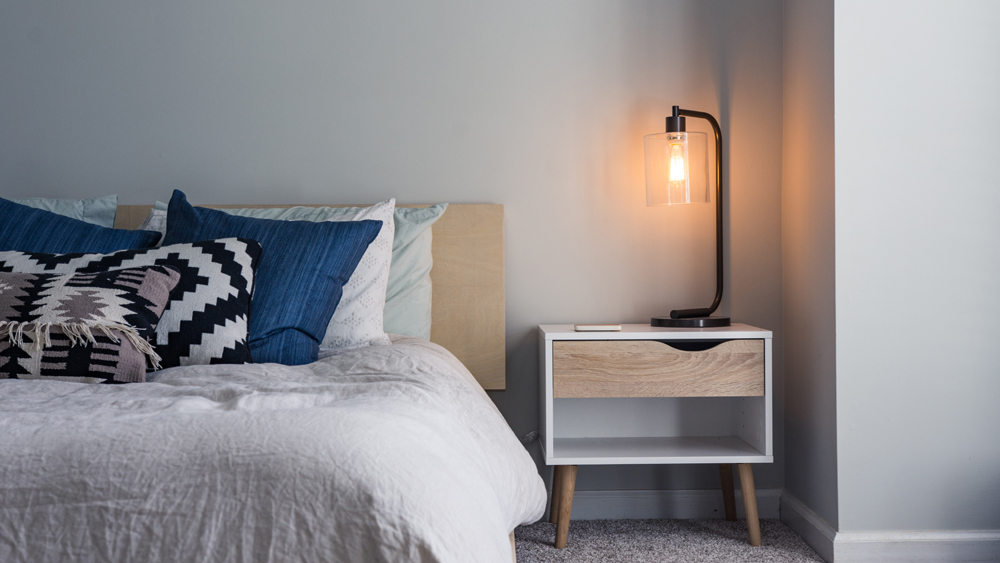 Things to Consider
Material
If you are a hot sleeper, the material choice of your egg crate mattress topper will need careful consideration. While plain memory foam may be a bit more budget friendly, a cool gel foam mattress topper will dissipate heat much more effectively.
Soft Doesn't Have to Equal Hot
New technology used in the manufacturing of egg crate mattresses means that you can actually wake up feeling cool and refreshed with the right mattress topper. If you're a chronically hot sleeper and have struggled to find the right bedding, new combinations of cooling gel and open cell foam can change your sleep and your life.
Foam Density
The density of the foam refers to the amount of cushion you will get from the topper. It can also have an impact on the life of the product. A highly dense topper will not have as much give as a memory foam topper, but high density cushions may suffer less crush over time.
Size
The size of your topper should match your mattress. Any folded foam will wear in the crease over time. If you have a heavy mattress that is hard to flip, you can still flip your egg crate mattress for longer wear.
Firmness
Firmness and density don't mean the same thing. A very dense topper is foam rich and lower on air than a lower-density topper. A firm egg crate topper infused with gel beads actually has more air flow and thus lower density. If you need a firm mattress topper, sit on it to determine how far you sink as the foam heats up. If you want a dense mattress topper, lift your choices and buy the heaviest one.
Thickness
A thicker mattress may feel more plush. It can also offer larger peaks and valleys, improving support and giving your body more of a break each time you lay down. If you need a deep cushion, a thick mattress of medium or lower firmness can be a great choice. You can also layer your egg crate with a simple flat topper for a more plush feel.
Durability
If you plan to flip your egg crate topper when you wash the sheets, consider putting something silky but breathable under it so it will slide. Foam has a tendency to grab to the material under it and you may tear your topper where the foam is thinnest. If you need a heartier mattress cushion, look for a layered topper that is built over a thicker foam pad.
You May Need to Change Your Bedding
A foam mattress cover has to have some flexibility to do you any good. Your old sheets may crush the foam, which will take away the benefits. Additionally, your bed may look bumpy if you need an eggshell mattress cover with a lot of loft, or high points and low valleys. If you are already using a deep pocket mattress, you may need to experiment with straps that tether the mattress a bit more loosely so your egg crate mattress can function effectively. Over time, your egg crate will show signs of compression. If you notice your egg crate showing signs of crush damage, you will probably need to replace it.
Price and value
An egg crate topper can be the difference between great sleep and a night of tossing and turning. If funds are low, start with something a bit thinner. Many topper manufacturers offer a no-hassle return policy, which lessens the risk. Carefully review the bedding your have in your linen closet before you get a very thick topper. Having to buy new sheets is not budget-friendly. A thinner topper may give you the comfort your need without requiring new sheets.
Odors Out of the Box
To some sleepers, foam smells. This may be a chemical or a musty smell, but any change in your sleeping environment will stand out as different and may be troubling. If you are trying to get this scent out of your new egg crate mattress pad, you may need to let it air for a few days with a fan on it. For best results, consider investing in a scented egg crate, such as a lavender or green tea-infused mattress pad. If you don't want a fragrance but are very sensitive to smells, a charcoal infused mattress may be a better choice.
Odors Over Time
No matter how clean you are when you go to bed, odors from your body will seep into your bedding. While sheets and blankets can be washed, your egg crate topper may develop an odor through the sheets. A simple DIY linen spray of distilled water, vodka, and your favorite essential oil. If regular room fresheners don't appeal because you don't like overly sweet scents, this recipe can be extremely effective. For example, if you don't like lavender, you can make this spray with
sandalwood
cinnamon
pine
mint
citrus, such as lemon or orange
Strip your bed early in the day and spritz the egg crate in the morning. Aim a fan at your egg crate to allow the alcohol to evaporate and leave the scent. After a couple of hours, flip the egg crate and spritz the bottom. Once that dries, consider flipping your egg crate from top to bottom for even wear.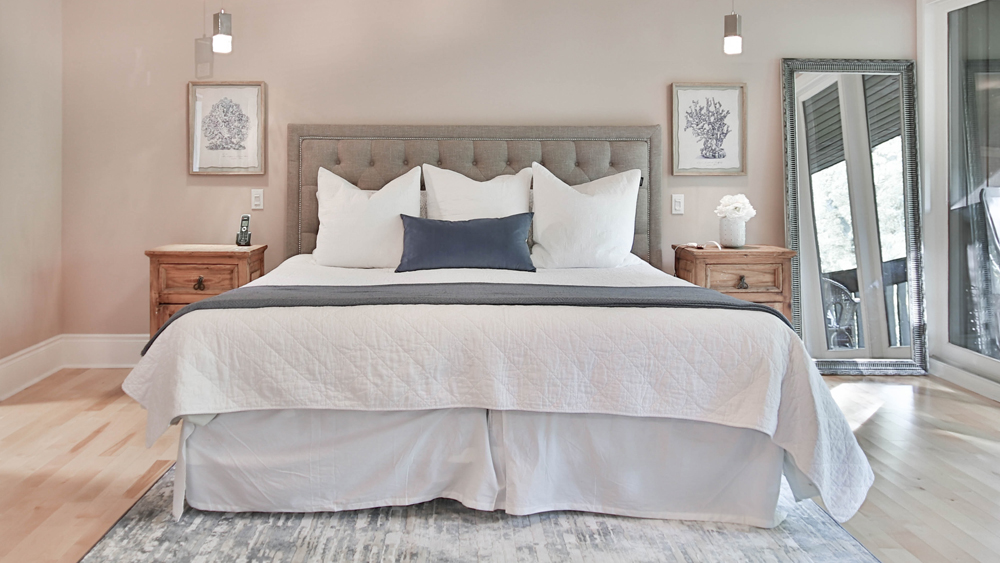 Benefits and Downsides
Pros
Adding an eggshell mattress topper to your current bed can extend your use of a mattress that is showing wear.
Additionally, if you are struggling with health concerns such as circulation problems that are forcing you to spend more time in bed, an egg crate mattress can lower your risk of sores and tissue breakdown.
While older foam egg crates used to hold a lot of heat close to the skin, newer gel-infused egg crate toppers will keep you cooler.
Cons
An egg crate mattress topper will change the look of your bed. If you love the look of a flat expanse of a mattress covered with beautiful bedding, an egg crate mattress pad may break up that visual field.
Additionally, a foam mattress pad can hold scents, good or bad. If odors are a problem, a charcoal egg crate mattress pad can be an excellent investment.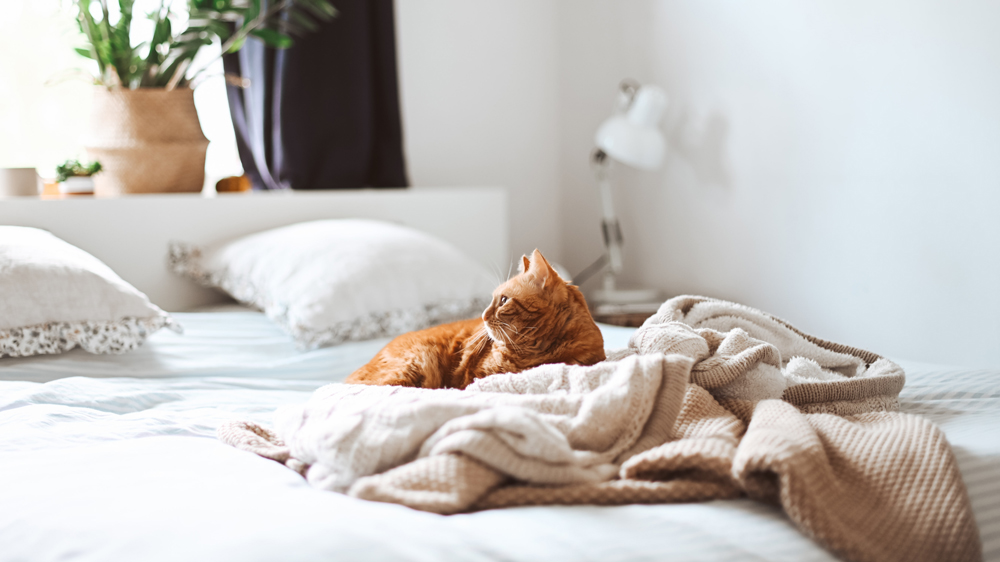 FAQ
What is an eggshell mattress topper?

An eggshell mattress topper is a rippled, multi-level addition to your mattress to cushion your skin and move air around your body.

Does egg crate go on top of mattress pad?

You want to keep your egg crate loosely covered for best results, so don't cover it with anything other than a sheet for best effect.

Can you wash egg crate foam?

Yes, if you must. However, you may shorten the life of your egg crate foam.

Do you put a fitted sheet over a mattress topper?

Yes, as long as you don't crush the pattern.

Are egg crate mattress toppers good for your back?

They can be if you need more support to help you relax. Egg crate foam will cushion your body as you relax into sleep.

How do I clean my egg crate mattress topper?

Your egg crate mattress topper can be cleaned with a vacuum, washed in a large capacity washer, or freshened with a cleaning spray each time you change the bed.

How many years does a memory foam topper last?

Your foam topper should last about three years. However, you will want to monitor the condition of the pad for crush damage over time and replace the pad when you notice any cells that don't come back.

How to use an egg-crate foam mattress topper?

The key to gaining the fullest benefits from your egg crate topper is not to smash it, as that will limit air circulation and cancel the benefits of this addition.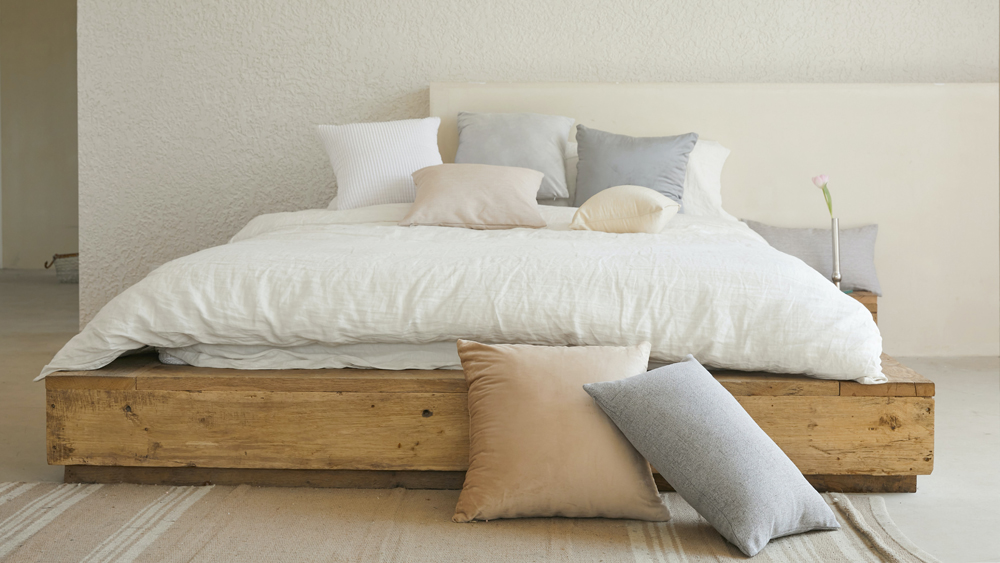 Making Your Choice
For the best overall product, the Linenspa 3 Inch Convoluted Gel Swirl Memory Foam Mattress Topper is the buyer's best choice. It's quite pretty if you need to leave your mattress visible for any reason. It's cooling, which means you can snuggle into a deep sleep and stay there for a time. It's firm enough to support you but plush enough to give you comfort. It can also be paired with other foam supports for a rollable mattress that you can stash in a closet when guests come.
Linenspa 3 Inch Convoluted Gel Swirl Memory Foam Mattress Topper