Everything really is bigger in Texas – even their beds! The Texas King is a massive bed that is built to accommodate a family of co-sleepers. It is about two feet wider than a standard king size bed, coming in at 98 inches wide x 80 inches long. You can get them in varying types and thicknesses, all depending on your preferences.
The thing you need to be aware of is that these beds aren't easy to find. You typically have to custom-order one from a manufacturer who specializes in larger-than-standard beds.
I've put this guide together so that you can learn what life with a Texas King size bed is like, how to find one, and what to look for as you shop around.
Texas King Bed Mattress
Texas King Bed From MattressInsider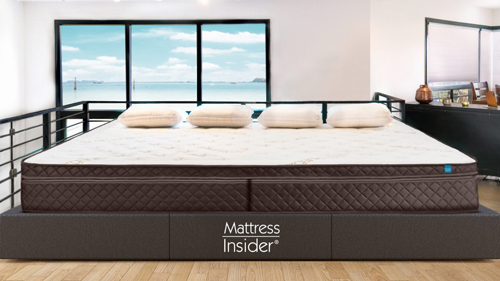 Organic Cotton Supreme 2 Memory Foam From RestrightMattress.com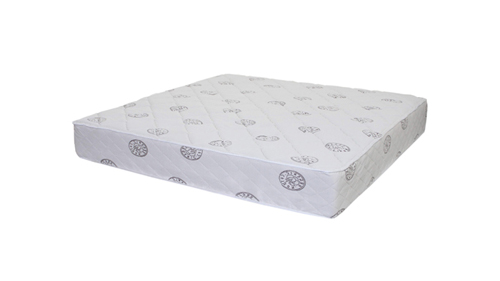 Texas King Bed Frames
Skye Ridge Wooden Bed Frame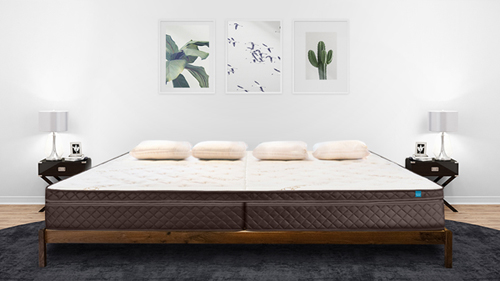 Kingship Comfort Bed Frame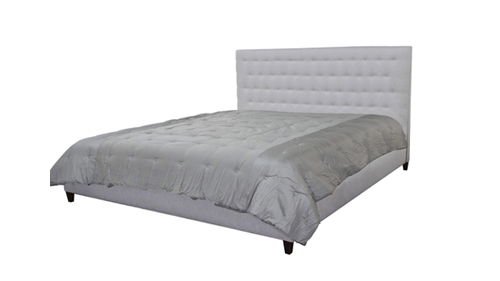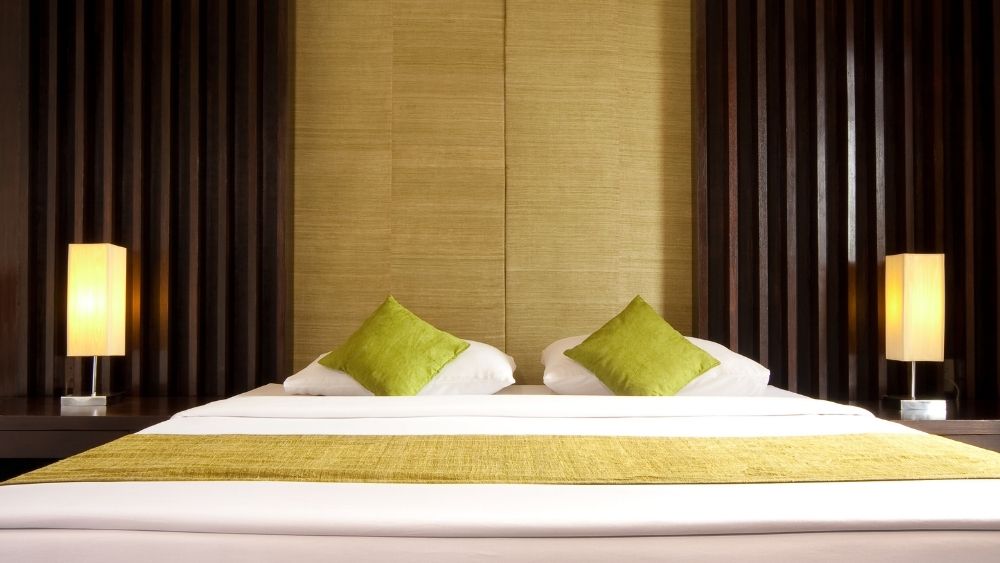 What Is Texas King Bed?
A Texas King is an oversized family bed that is typically custom-made by a manufacturer that specializes in bed designs. They can definitely hold a family of four, five, or even six people. They are about two feet wider than the standard king size bed but actually slate right in the middle of the "family bed" segment.
Texas King Bed Size Chart
As far as oversized, family-style beds go, the Texas King fits right into the middle of them all. Coming in at 98 inches wide by 80 inches long, this bed is wider than the standard king size bed by two feet. It is bigger than the California and Wyoming King beds but is smaller than the absolutely massive Alaskan King bed.
Texas King Bed Price Range
Expect to pay somewhere between $2,000 and $7,000 for just the mattress alone. When you factor in the Texas King bed frame and the accessories it will need, you could be looking at a price tag of up to $10,000. This bed is a long-term commitment with the payout of extra space for your family. But it certainly requires a good chunk of change to get one. Plan on saving up for a while before you buy.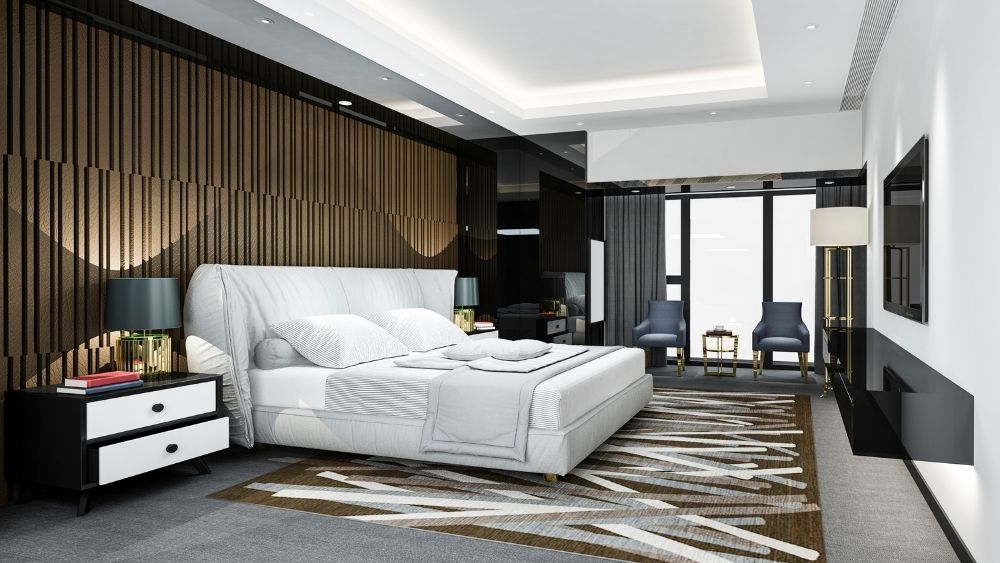 Pricing Factors
What accounts for the beefy cost? The material type plays a role as some materials (for example, latex) are more expensive than others. Adjustability is another thing that drives up the price. Some mattresses have adjustable firmness, so if that's something you want, expect to pay more. Even the manufacturer's reputation can play a role in the high cost of ownership. And, of course, there's the fact that these beds take a lot of time, materials, and people-power to hand-craft to your specifications, then to ship.
Cost of Accessories
Accessories have to also be special-ordered. Bedsheets, blankets, and the Texas King bed frame tend to add up quickly, and they are usually sold separately from the mattress itself.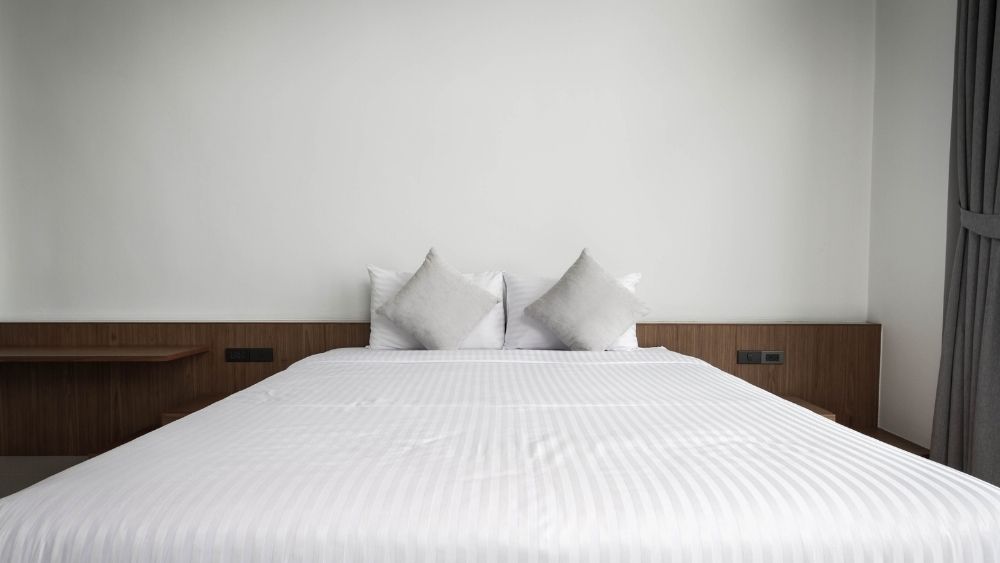 Where to Buy Texas King Bed Mattress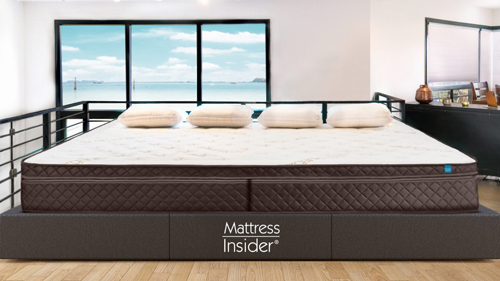 Looking for a manufacturer that makes a Texas King size bed? Look no further than MattressInsider. Their Texas King mattress is built to suit your preferred comfort option - something most manufacturers of mattresses in this size don't do. This adjustable mattress acts like six mattresses in one, letting you switch between comfort levels at your will.

This mattress is also ideal for those folks who like to sleep cool. The mattress' 2 inches of cooling gel memory foam and another 2 inches of temperature neutral Talalay latex ensure that heat gets drawn away from your body as you sleep. This results in a cooler sleeping experience. The soft organic cotton cover feels comfy against the skin and provides extra breathability.

The layers won't move around on you either. MattressInsider's soon-to-be-patented Zip in Place system zips the top and bottom layers together to prevent them from wiggling around over time. And all of those materials used in its design are CertiPUR Certified for the utmost in quality.

If you are someone who borders on the heftier side of body weight, the individually pocketed coils are able to support your body with ease. An all-foam mattress will struggle to do so, sagging as time goes on and leaving body impressions when you get out of bed. You should not see any on this mattress regardless of your weight.

The biggest bonus? It ships for free via FedEX ground shipping, saving you hundreds of dollars on freight shipping. Just be prepared for some heavy lifting and difficult assembly. Also, bear in mind that this (and most Texas King mattresses) has a no-return policy since these mattresses are built-to-order.
Pros
Supports families and heavier individuals with its innerspring coil design
Lets you adjust between comfort levels
Layers are zipped together to prevent slippage
Cooling technology allows you to sleep cooler
Cons
It will require a second adult to unbox and put onto a bed frame or platform bed
There is a no-return policy
Texas King Bed From MattressInsider
Adjustable comfort levels
Use of latex and cooling gel layers
Zip in Place zipper system for the layers
Ability to comfortably support a 300-pound person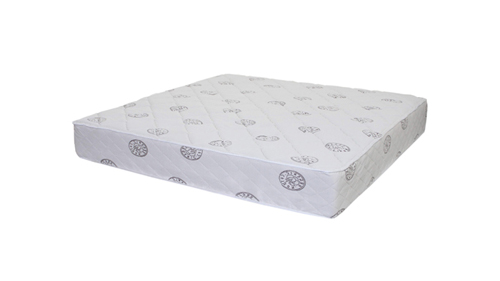 Another option you might want to pursue is RightMattress.com's 12-inch Organic Cotton Supreme 2 Memory Foam. Latex might not be your thing if you want a more body-conforming mattress that hugs close to your body. This is especially important for you side-sleepers out there who need the extra cradling at night.

This medium-firm 12-inch-thick mattress is made in the USA using CertiPUR-US memory foam. The pillow top features an organic cotton cover that is naturally moisture-wicking, hypoallergenic, biodegradable, and free from pesticides. It even stops bacterial growth in its tracks.

Beneath that is a 4-inch layer of Superior gel memory foam. The Superior gel allows you to sleep cooler at night, assists with proper spinal alignment, and reduces your pressure points while you rest. Below that, the 6.5-inch high density poly-foam base offers plenty of durability and support.

This mattress is covered by a 15-year limited warranty. Other manufacturers do offer longer warranties, but some offer shorter ones or none at all. Also, this might not be the mattress for you or your co-sleepers if any of you are stomach-sleepers. Stomach-sleepers often do best on extra firm mattresses that don't let them sink in like a medium-firm memory foam mattress does.
Pros
Includes cooling gel within the top memory foam layer
Gently cradles your body
Relieves pressure points for side sleepers
Made in the USA
Cons
The 15-year limited warranty is shorter than what other manufacturers offer
Not ideal for stomach sleepers
Organic Cotton Supreme 2 Memory Foam From RestrightMattress.com
Made in the USA from CertiPUR-US materials
Breathable organic cotton pillow tops
4-inch layer of Supreme gel memory foam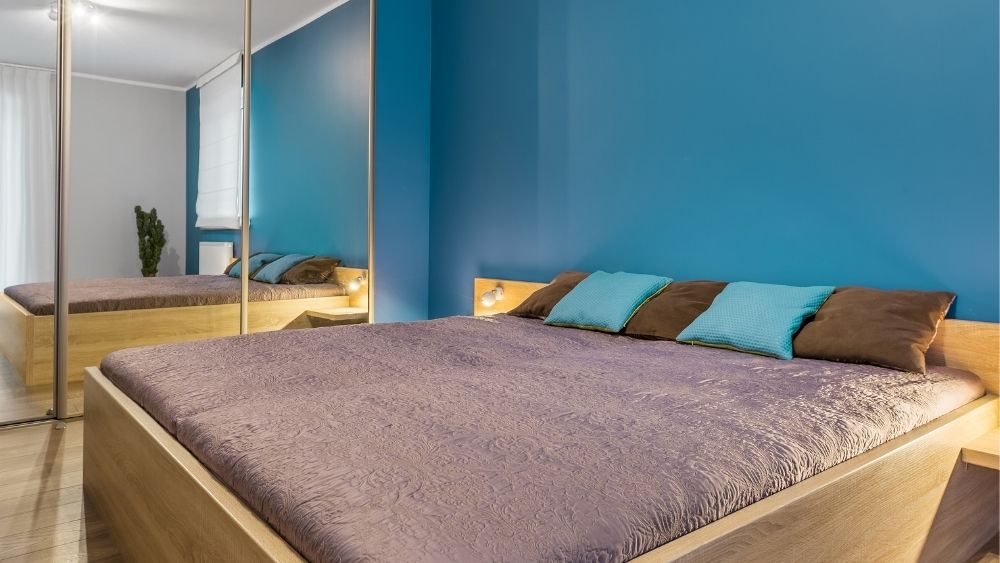 Texas King Bed Frames Reviews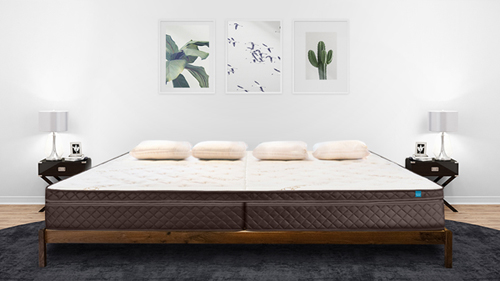 Finding the right bed frame to go with your new mattress might feel intimidating. After all, if a Texas King mattress is hard to come by, a Texas King bed frame surely must be as well. But here's where I insert a suggestion: Check out the Skye Ridge Wooden Bed Frame. Its gorgeous wood design comes straight from American-grown trees and is - you guessed it - logged and made by small American businesses.

Free from toxins, chemical dryers, heavy metals, and petrol chemicals, this bed frame is eco-friendly by design. The wooden slats are strong and supportive, well crafted for holding the weight of multiple sleepers at once. And the plant-based natural finish used on this model really helps the wood's personality shine bright, lighting up the room you place it in.

The frame's total height is 12.5 inches, making it just the right height for the average person to climb in and out of. Just remember, due to the cost of manufacturing such a unique frame, the manufacturer does not accept returns or cancelations once the crafting process begins.
Pros
A natural finish that makes the bedframe stand out
Wood is sourced in the USA
Low enough profile for most people
Wooden slats offer an abundance of support
Cons
Zero returns accepted
An order cannot be canceled once work has commenced on it
Skye Ridge Wooden Bed Frame
Eco-friendly design
Use of wood sourced from American trees
Solid and supportive slats
Plant-based natural finish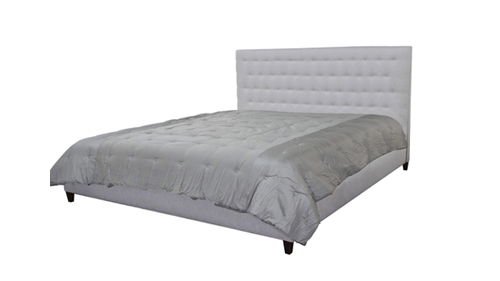 Not really into the wooden look? Another option I suggest looking into is the Kingship Comfort Bed Frame. Although it typically ships out within 60-90 days, the wait might just be worth it for the craftsmanship. You get to choose between four colors: black, brown, gray, and natural. Whatever your room's style, you can match the bed frame with your décor.

The material is CNC machined and expertly crafted by a local artisan. A box foundation comes with the frame, offering plenty of stability and security for your new mattress. Absolutely no particleboard is used with this model, and the material shows a lot of durability.

The headboard is quite heavy, as are the sideboards and footboard. You are going to need a second strong adult to lug this thing into your intended bedroom and help you set it up.


Pros
Is handcrafted by a local artisan
Four fabric colors to choose from
Does not include any particleboard
Creates a stable setting for your mattress
Cons
Takes 60-90 days to ship to you
Heavy pieces make for difficulty piecing together on your own
Kingship Comfort Bed Frame
Commercial/furniture-grade fabric material
Design free from particleboard
Crafted by a local artisan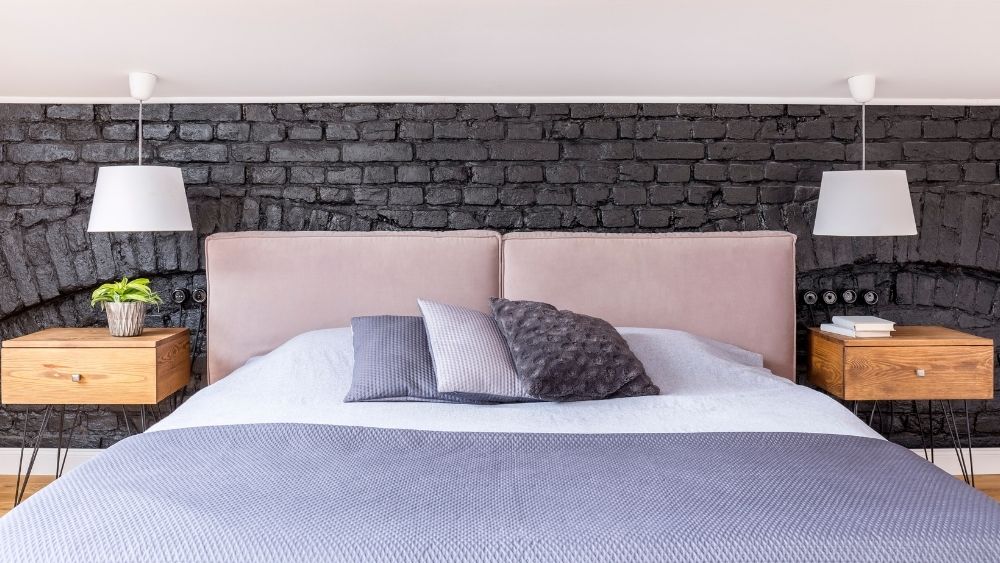 Things to Consider Before Buying Texas King Mattress
Price
As I already mentioned, a Texas King is quite the major investment. You are looking at $2,000 being a low-end cost… for just the mattress. Factoring in the bedframe and accessories, you could easily spend over $10,000 for a brand new bed. Also, my rule-of-thumb for mattresses is this: You get what you pay for. If you go cheap on a mattress of any size, you could get something that doesn't suit your needs and wears down quickly. Spending more typically gets you better quality.
How Often You'll Use It
Is this bed one that will be slept in every night? Is it just a fun space for the fam to lounge in? If you plan on it being a nightly sleeper, you will need a mattress that provides ample support and pressure relief. Cheaper polyurethane mattresses are better suited for beds that are going to just be daytime lounging areas.
Thickness
Most mattresses in the Texas King size require a set thickness. You need to decide if you require something really thick or if a thinner mattress is going to be suitable.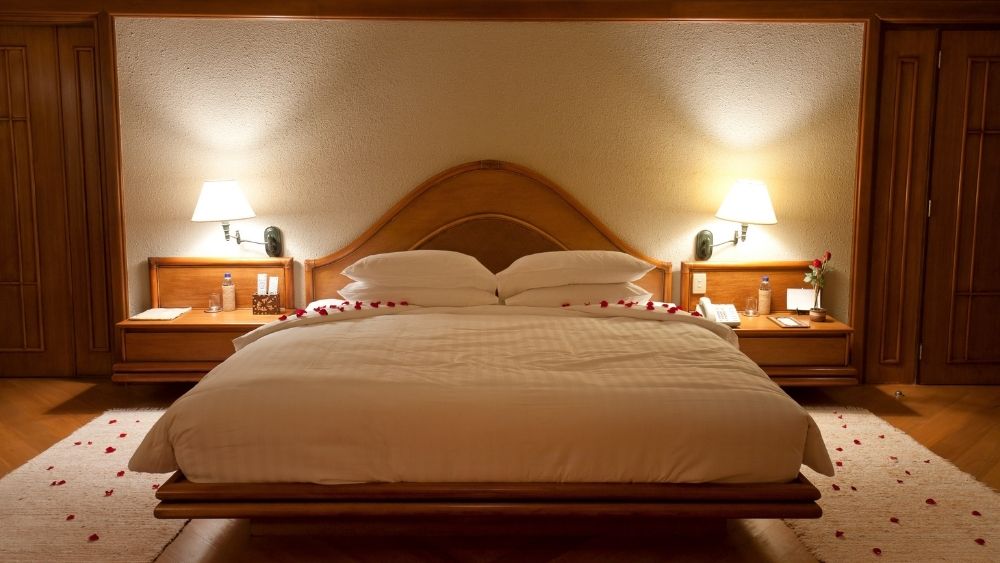 Things to Consider Before Buying Texas King Bed Frame
Room Size
Just how big is your room? A large bed requires a lot of space. A master bedroom of at least 14×16 feet is ideal, but the more space you have for the bed, the better.
Price
As mentioned above, the bedframes themselves can get really pricey. The better the material you opt for, the costlier it will be. Consider your budget and how much you are already shelling out for your mattress.
Accessories
Your bed will need to be outfitted with accessories, and on a Texas King, they won't come cheap. Sheets, pillows, comforters – they add up quickly since you are getting a bed that is uncommonly sized.
Shipping & Assembly
Shipping can take a while. 60 days is about average, but it could take up to 90 for your bed to get to you. And assembling the frame and putting the massive mattress onto it takes at least two grown adults. These beds require a lot of initial work.
Warranty Coverage
The better the warranty coverage, the more confidence the manufacturer has in their product's quality. I would argue that a minimum of 25 years for a warranty is the best way to go. If you can find a manufacturer that offers a lifetime warranty, you're probably getting a high-quality product.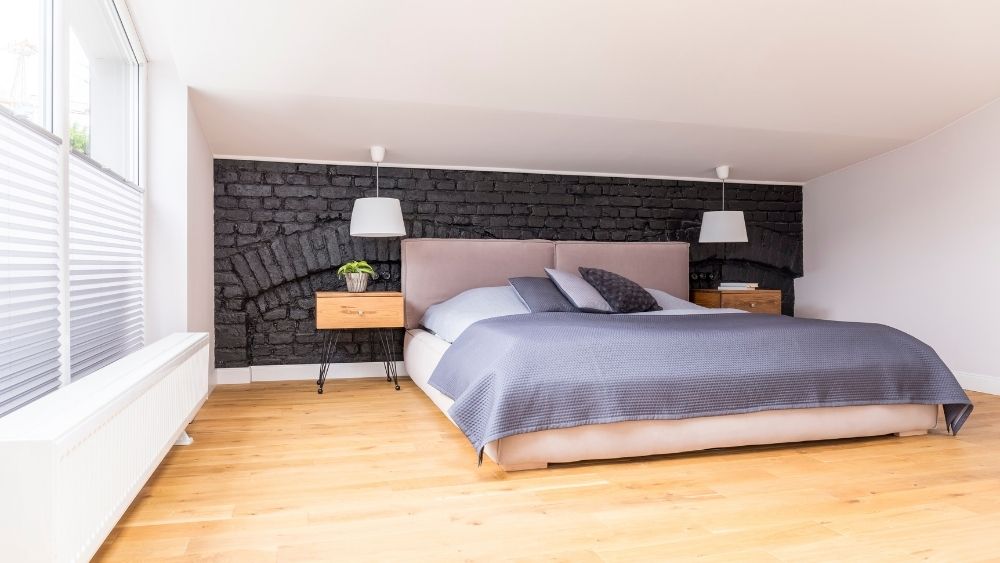 FAQ
What is a Texas King size bed?

A Texas King is an oversize family bed that sizes at 98 inches wide x 80 inches long.

How much is a Texas King Bed?

This type of bed can sell for anywhere between $2,000 and $10,000 for the mattress alone.

Where can I buy a Texas King bed?

You can most easily find them online by searching manufacturers' websites.

What is the recommended room size for a Texas King bed?

Aim to place it in a bedroom that is at least 14×16 feet, if not larger.

How many people can sleep on a Texas King bed?

You can sleep two full-grown adults and one or two children on this bed. You might be able to fit several smaller children on it at once.

Where to buy Texas King Bedding Accessories?

You will want to buy accessories from the manufacturers since they generally have to be custom-fit to the mattress.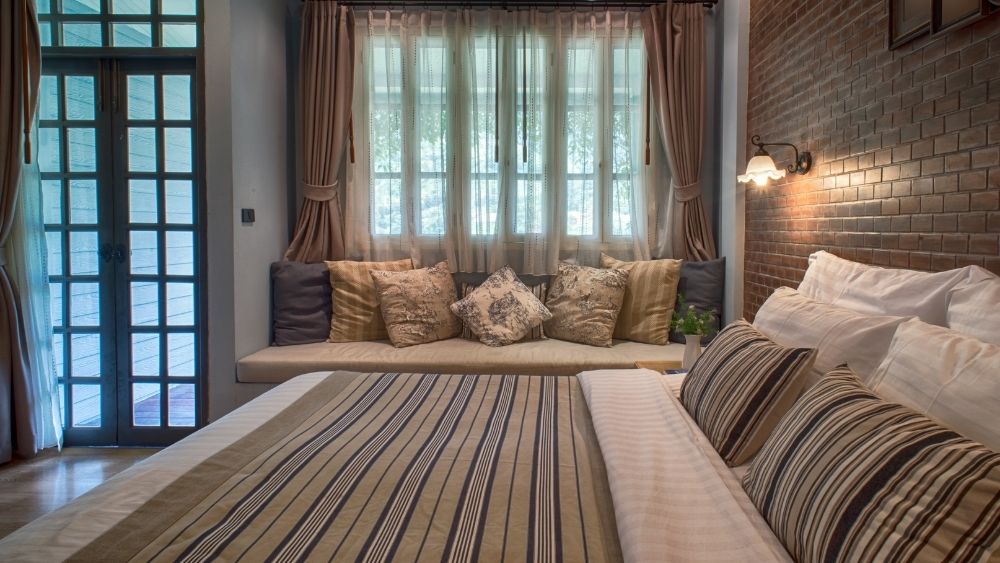 Is Bigger Really Better When It Comes to Mattresses?
Buying a Texas King will provide you and your family with a lot of extra sleeping space. If you are constantly crowded by co-sleepers, you might want to think about saving up for this bed size. Spending more to get one with adjustable comfort settings is something I recommend since we don't all sleep the same all the time.
But if you have a limited budget and/or limited amount of space, the Texas King might be the wrong size for you. Think about getting a California King to save money and space. Still, if you can swing it, a Texas King is a nice, happy medium in the world of oversized family beds.